If you can't get enough of the incredible large scale, immersive exhibitions that are becoming increasingly common visitors to Brisbane, we've got news for you: Chiharu Shiota's epic exhibition 'The Soul Trembles' is finally coming to town after initially being slated for a visit in 2020.
From 18 June to 3 October, GOMA will house the breathtaking works from Tokyo's Mori Art Museum that highlight 25 years of Shiota's work across large-scale installations, sculpture, video performance, photography and drawing (the largest solo exhibition of her work to date).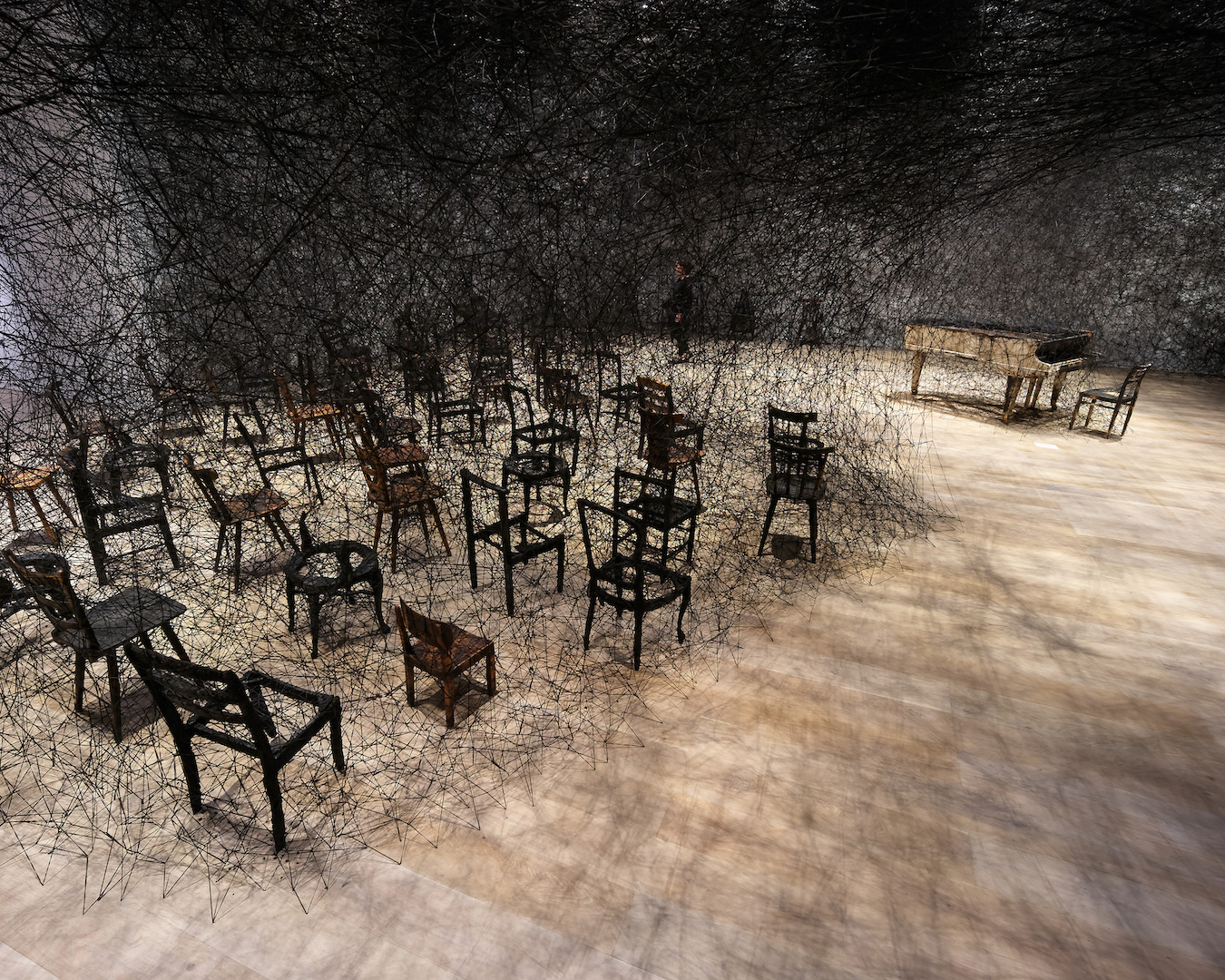 For the uninitiated, Chiharu Shiota is a Japanese installation artist who's best known for her vast, room-sized webs of threads. Shiota links abstract networks with concrete everyday objects such as keys, windows, dresses, shoes, boats and suitcases to express the intangible: memories, anxiety, dreams and silence.
The exhibition is a must-see, but if you can't wait until June, you can make tracks to GOMA beforehand for 'Water,' which will see a massive riverbed take over a space at the gallery.
The Details
When: 18 June to 3 October, 2022
Where: GOMA, South Brisbane
Find out more here.
Find Brisbane's best art galleries for a rainy day here.
Image credit: QAGOMA