If you managed to snap up tickets to Ice Cream Factory Summer Festival last year, you'll know that it was one hell of a good time. Somehow avoiding the lockdowns and cancellations that have plagued almost every other music festival in the past year and a half, the three-week-long event featured a banging line up, incredible vibes and of course, a COVID-safe plan, complete with two-metre-square outlines for dancing in. Yes, actual dancing.
Well prepare yourselves for another stellar summer, because this year, it's back. Yep, the iconic Perth festival is once again jumping borders to head to our shores—only with a few changes. This time, it's coming for just one night—but before you get upset, that night is New Year's Eve, so you can bet it's going to be a big one. Plus, it's moving over to Eagle Farm Racecourse this year, meaning it can be even better.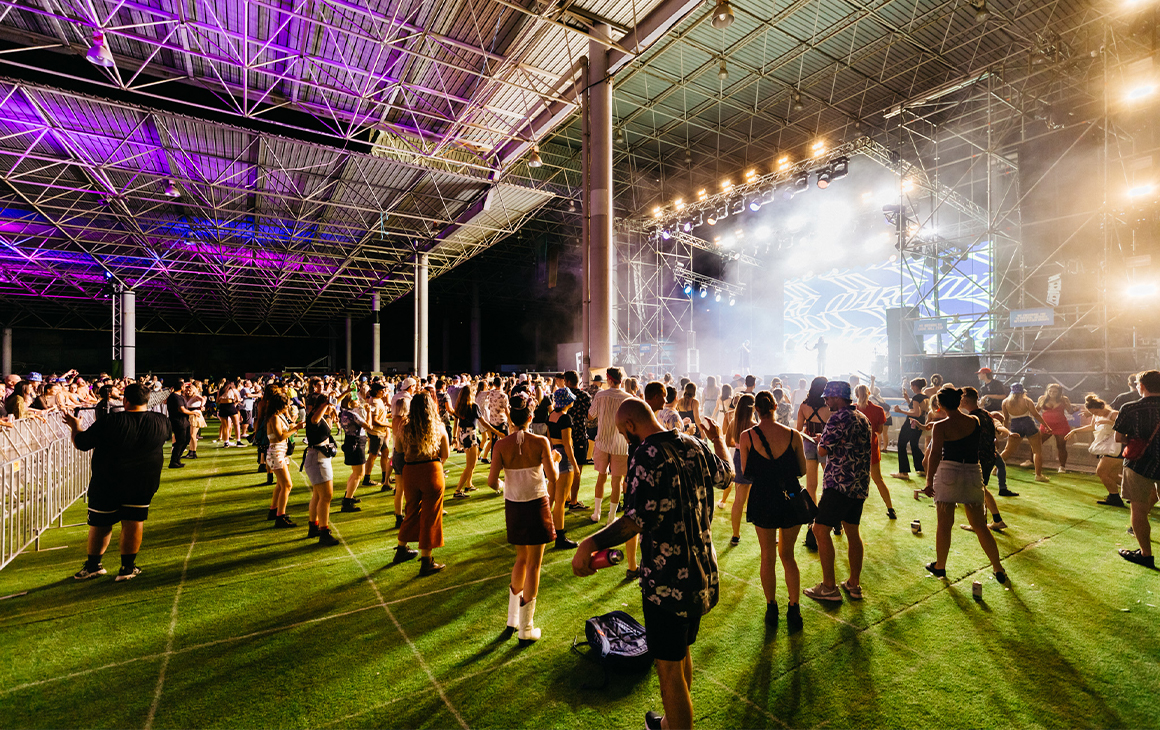 The stellar lineup so far includes Broods, Masked Wolf, Example, Young Franco, Stace Cadet, KLP, Electrice Fields and Carmouflage Rose, plus others, with more to be announced. The bigger venue also means we'll score some of the Factory Festival staples this time round, including activations, themed bars, rides and of course, even more space for a boogie.
Already on the hunt for a festival-worthy face mask in readiness? Tickets go on sale Tuesday 14 September, and you can register for pre-sale here.
The Details
When: Friday 31 December
Where: Eagle Farm Racecourse
Find out more here.
That's not the only festival coming to town—Day For It is hitting Brisbane in October.
Image credit: Supplied