As far as dream jobs go, they don't get much greater than owning your own record label. Top that off with the fact that you're only 23 years old and you've got Perth music mogul in the making, Vincent Tolefe.
Transforming his love of beats into YOURANGLE Records, Tolefe is solid proof that hard work, patience and passion are all the ingredients you need for the kind of day job most could only image.
To celebrate UL's music month we caught up with Tolefe to chat mixes, mistakes and who Australia's next big thing is.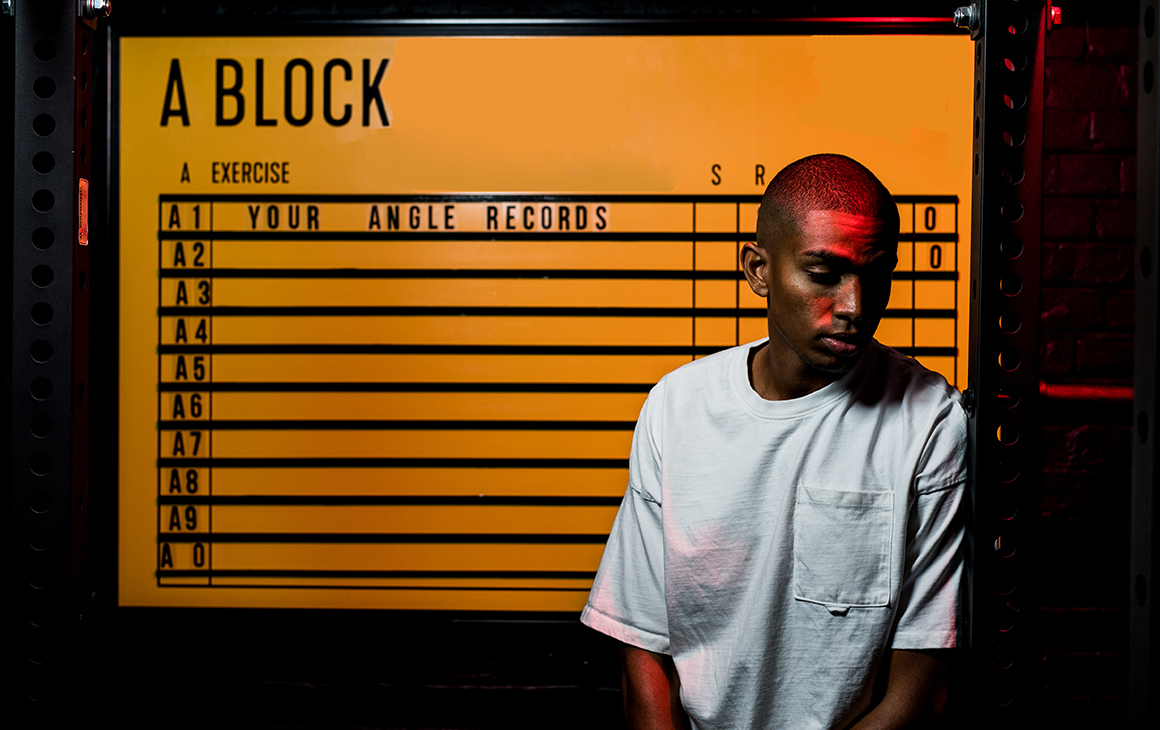 What's your earliest memory of music?
Coming from a multi-cultural background—my mother is French and my father is English Nigerian—I was exposed to lots of different music growing up. I grew up in the UK, in Nottinghamshire and Manchester, and we used to take lots of family trips to Marseille. The car ride would consist of everything from Coldplay to Akon as well as traditional French and African music.
What lead you to starting your record label?
I started with my creative company YOURANGLE, where we produced content [photography to videography] for various clients which meant I got to meet and work with lots of cool, artistic people. A few years back I put on an event and through a friend met a singer called PORSHE. I caught up with him a few weeks later, heard him jamming on his ukulele Somewhere Over The Rainbow and I just knew I wanted to work with him. I started talking to him about his music plans for the future and it really sparked the idea of creating YOURANGLE Records.
How did you initially get it off the ground?
It was a lot of work to first and foremost build the foundation. At YOURANGLE creative we had a really solid team, they're like family so I wanted the same for the record label. It took a lot of time finding the right producers and team to work with. I didn't officially launch the label to the public until much later. Obviously finding the right talent is really important but creating the right foundation was the starting point, then when I made it official, we had a catalogue of music ready to go.
Was PORSHE the first artist you signed?
Yep, he was the first, his style is very Chris Brown-like, very soulful. And now we've also got IZZ, who actually happens to be my little sister. She's 17 and I used to drive her to school every day, so we've been jamming in the car for years. I always say we really made her EP in the car (laughs). She's got a real Ella Mai vibe to her music, she's great. And our third artist is CORRJ. He initially came on board as a guitarist. He's really talented and was helping everyone at the start with production and melodies and over time he's grown into his vocals.
What do you look for in an artist? Is it keeping to that RnB vibe?
To be honest it could be absolutely anyone, I'm open to all genres. For me, it's mostly about their character. At the start, I worked with a couple of artists that just didn't quite gel with the team and ultimately, I need to have someone I can work with one on one.
What kind of music are you most passionate about?
I have to say 60% of my playlist would be RnB but I also love French and African music, reggae especially. I love WizKid, he's got that real nice mix of blending Western culture with African vibes which is really cool.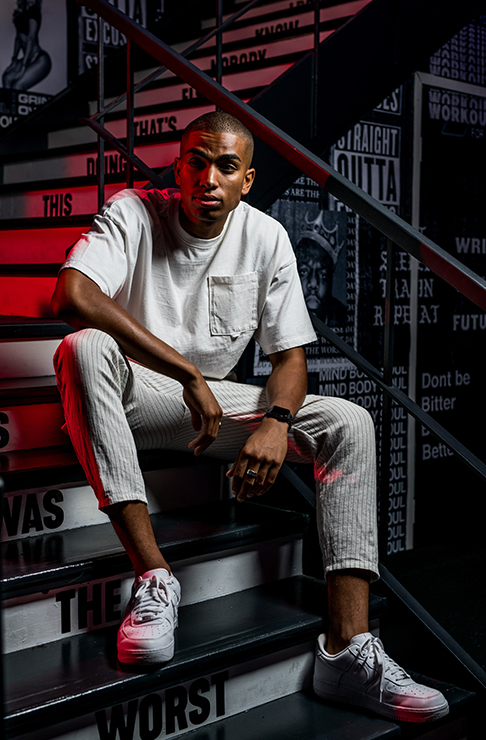 Are you seeing the crossover of genres become a bit more of a trend?
Yes definitely, I think music as a whole is becoming a lot more accepting. For example, we're seeing country music working with hip hop right now, that wasn't happening a while back. It makes the industry as a whole much more exciting and breaks down the barriers for collaborating with artists in other genres where you typically wouldn't see that crossover.
What's a hurdle you've had to overcome with the record label and how did you overcome it?
Two things, the first was not rushing the process. You want to get your music out there but I needed to build a solid foundation first. The second was finding the right people to work with. It's a personal and creative process so you need to have people who have the same core values as you on your side.
What's been one of your biggest fuck yeah moments so far?
It probably happened when we were working on the creative side of Your Angle. Sean Paul came down for RnB Live Fridays and we were his media team. We got to do all his visuals for his time in Perth and it gave me a great insight into what artists need, how they work and what it takes to make it to that top level.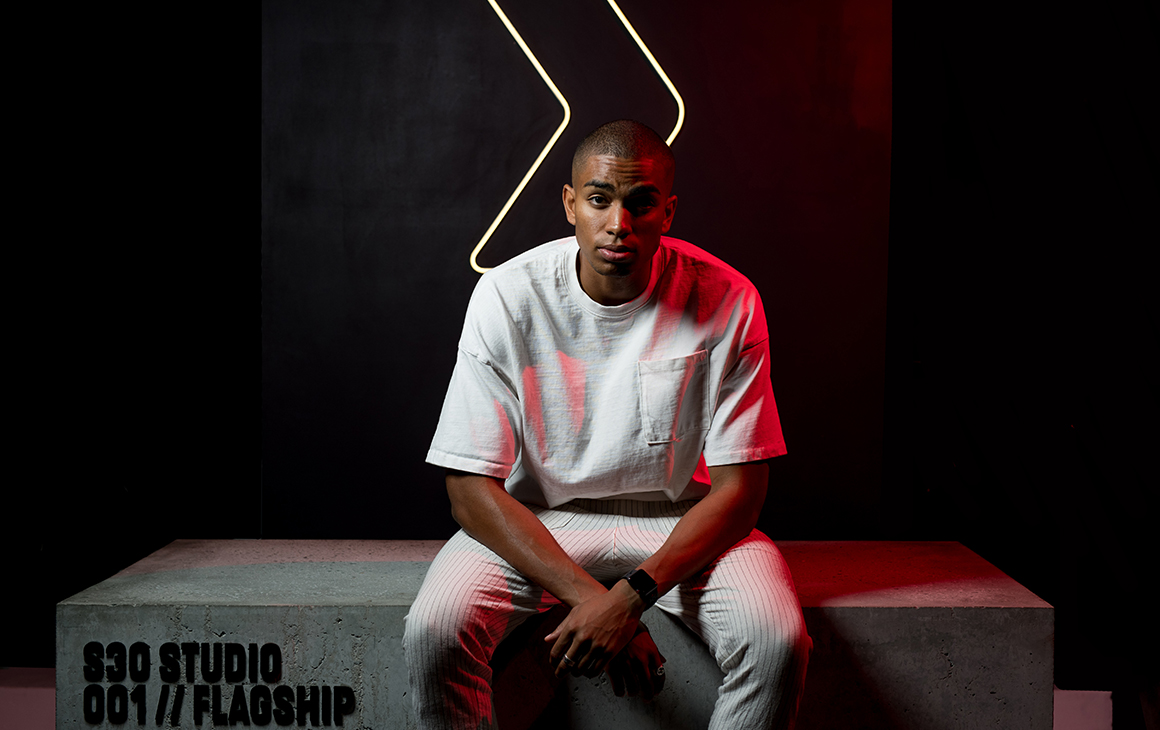 Does social media play a role in what you do?
For the first few years I guess we didn't pay too much attention to social media; we created a few videos to drum up hype, but we were really selective about what we posted. Now, that we're more established it plays a much bigger part. It helps us get our name and our artists out there as well providing a platform for finding new talent.
Who's someone you'd love to collaborate with on a track?
Someone like J Cole or Kehlani would be amazing.
And some Aussie artists that you're vibing right now?
Other than PORSHE and IZZ, I'd definitely say Manu Crooks and kaiit.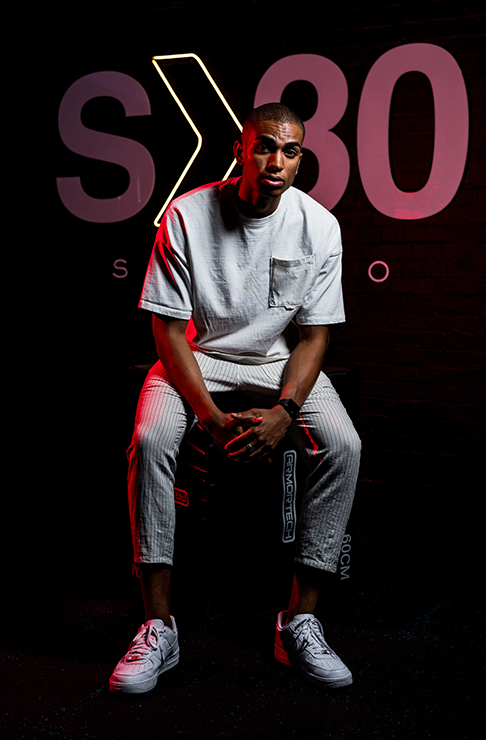 What are the 5 most played songs on your Spotify playlist right now?
Khalid - Better
J. Cole - Middle Child
Ramz - Family Tree
Trip - Ella Mai
Bracket - Chop Kiss
What's your advice to others wanting to produce their own music?
The biggest thing would be to take your time. Experiment with your sound until you're at a place where you think it really represents you and you've got a story to tell. It's quality not quantity.
Finally, what's your average day
5:30: Gym which helps me get ready for the day and to focus.
7am: Breakfast, emails and admin.
9am: I usually have a few meetings scheduled which I like to get out of the way in the morning.
1:30pm: Head back to my office to continue working or catch up with YOURANGLE team.
5pm: Keeping all company branding fronts updated (social media, websites etc).
8:30pm: Plan for the next day/future plans and spend time with the family.
11pm: Call it a day!
Looking for more sweet tunes? Check out our April playlist, your pulse check on the hottest tracks making waves around the world.
Image Credit: Thomas Davidson for Urban List