Mayo. We are truly obsessed. It's so much more than a simple condiment. To us, mayo is the main event. The unsung hero of many, if not all, of our favourite dishes.
But not all mayo is made equal. There is one that outperforms the rest, and that is without a doubt KEWPIE Mayonnaise. To affirm our case, we'll bring you to the attention of KEWPIE-dedicated cafes and even a mayo museum dedicated to the brand in Tokyo (of which we will be visiting as soon as possible).
If you're just as obsessed with mayo as we are, then you're going to love these five foodie hacks that hero KEWPIE mayo as the secret star.
Think Japanese egg sandwiches, 'carbonara' ramen noodles, and even a choccy cake—all crying out for KEWPIE mayo to take it to the next level.
Mayo Ramen Noodles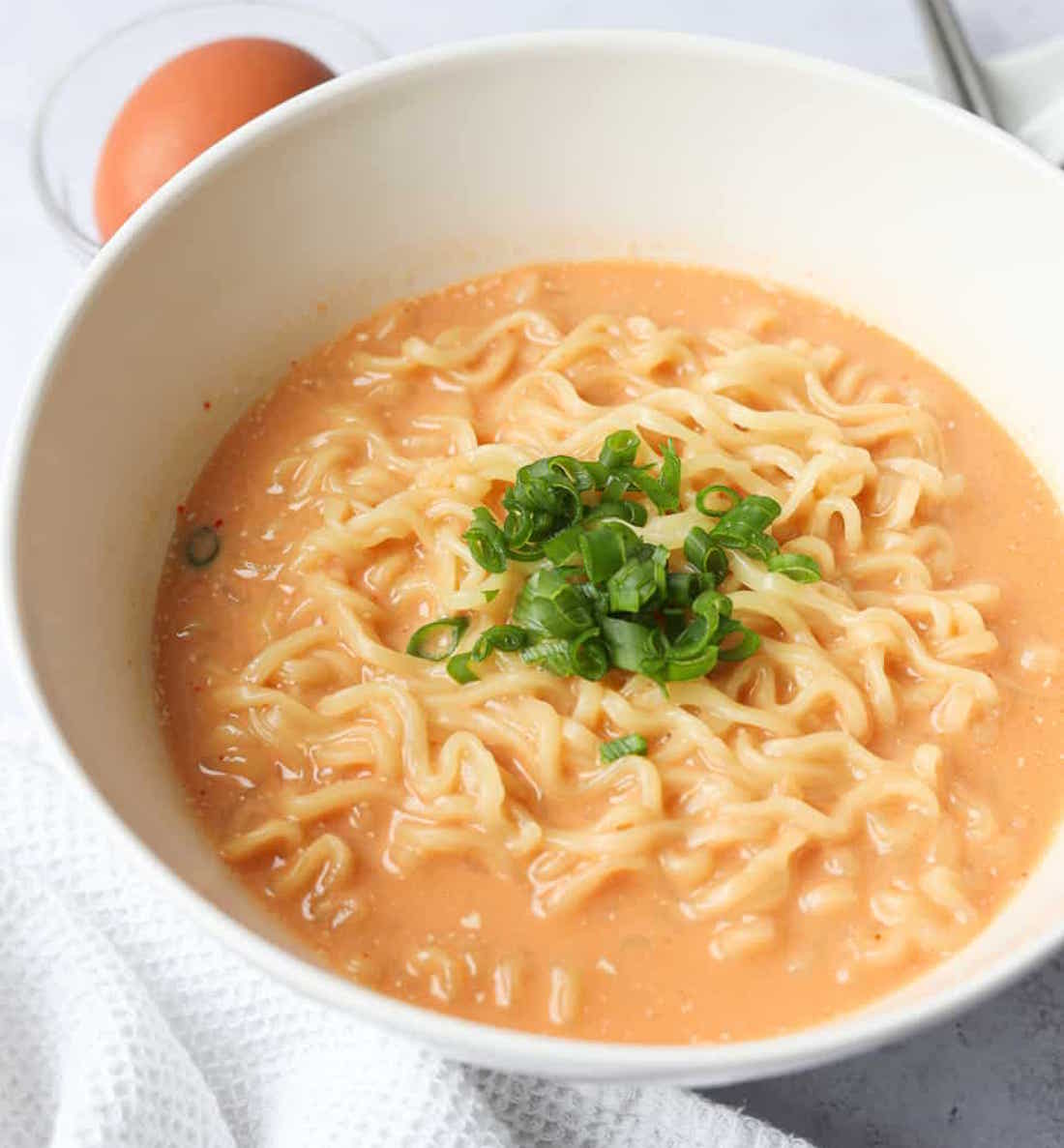 Elevate your broth and make it creamy like tonkatsu ramen.
Ingredients
Instant ramen noodles

1 egg

Tablespoon minced garlic
Method
Add raw egg, KEWPIE mayo, minced garlic, and ramen instant seasoning to a bowl and mix well.

Boil noodles according to the packet instructions.

Mix half of the hot starchy ramen water into the mayo egg mixture until it's well combined.

Add noodles and the remaining water into your bowl and enjoy.
Spicy Crumbed Chicken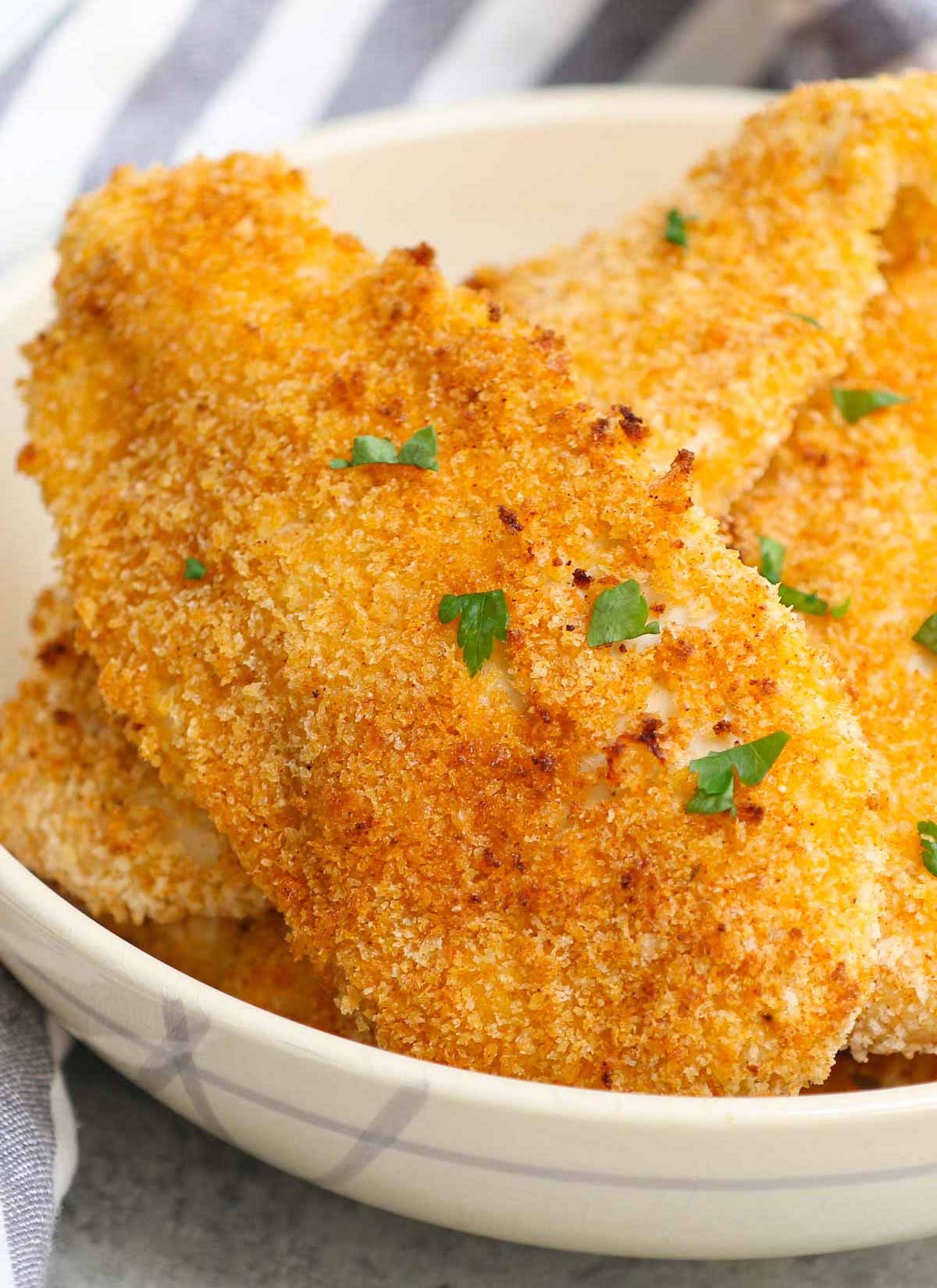 Replace regular egg and flour with mayo to act as a glue that keeps the chicken moist and tender.
Ingredients
4 chicken breasts

1/2 cup KEWPIE Sriracha Mayonnaise

1/2 teaspoon seasoned salt

1/2 teaspoon paprika

1/2 teaspoon garlic powder

1/3 cup finely grated Parmesan cheese

3/4 cup Panko crumbs
Method
Stir together mayo, seasoned salt, paprika, and garlic powder.

On a plate, combine Parmesan cheese and Panko crumbs.

Coat each chicken breast in mayo mixture and then press both sides in Parmesan mixture.

Place chicken in a baking dish and cook in the oven for approx. 30 minutes.

Serve with a side of mayo and enjoy.
Chocolate Cake
Add mayo to make your cake batter luscious and soft.
Cake Ingredients
150g KEWPIE Mayonnaise

100g caster sugar

150g plain flour, sifted

1/2 tsp baking powder

1/2 tsp bicarb soda

35g cocoa powder

150ml water
Chocolate Ganache Ingredients
100g dark chocolate

50ml cream
Method
Preheat the oven to 170 degrees. Grease and line a loaf tin with baking paper.

Whisk the KEWPIE mayo and sugar until the sugar dissolves.

Sift together flour, baking powder, bicarb soda and cocoa.

Add to the mayo mixture and mix until combined.

Slowly add the water and mix until well combined.

Pour the mixture into the prepared cake tin and bake for 35 – 40 minutes. Allow the cake to cool in the tin before removing.

Melt the chocolate in the microwave and add the cream until the mixture is well combined.

Pour the chocolate ganache over the top of the cooled mayonnaise cake and enjoy.
Japanese Potato Salad
Add mayo to mashed potatoes to make them super creamy and rich.
Ingredients
300g Desiree potato, diced into bite-size pieces

2 tsp salt

30g carrot, julienned

60g cucumber, seeds removed, thinly sliced

30g ced onion, thinly sliced

4 tbsp KEWPIE Mayonnaise

1 tsp Obento Japanese Soy Sauce

Salt and pepper, to taste

45g ham, diced into thick pieces
Method
Boil potatoes in cold water with 1 tsp salt for 10 minutes over medium heat or until nice and soft. Tip: start cooking potatoes in cold water to allow the pot to slowly heat up and the potatoes to cook through evenly.

Drain and mash the potatoes lightly, leaving some small chunks for texture. Keep in the fridge.

Mix carrot, cucumber, onions and the remaining salt. Squeeze excess liquid out to make pickled vegetables, set aside.

Mix mayo, soy sauce, salt and pepper in a large bowl.

Add in potato, pickled vegetables and ham. Mix well and serve.
Japanese Egg Sandwiches
Use KEWPIE mayo to make your eggs extra creamy and transform your regular egg sandwich into a traditional tamago sando.
Ingredients
Method
Boil eggs and peel once cooled.

Separate the cooked egg white from the egg yolks.

Mix KEWPIE mayo and sugar with the egg yolks until creamy.

Season mixture with black pepper.

Chop the egg whites and add to the mixture.

Add the mixture between two slices of bread and enjoy.
It's time to get creative in the kitchen and spoiler, all you need to make any dish better is the authentic, unmatched and world-renowned, KEWPIE Mayonnaise. Available in an assortment of flavours including traditional, sriracha, wasabi and zesty yuzu, it's the staple you need.
Head here for more recipes, made better with KEWPIE Mayonnaise.
Image credit: Christine At Home, Tiffy Cooks, KEWPIE Instagram, Chopstick Chronicles, Izzy Cooking
Editor's note: This article is sponsored by KEWPIE Mayonnaise and proudly endorsed by Urban List. Thank you for supporting the sponsors who make Urban List possible. Click here for more information on our editorial policy.