We know that technology is everywhere in our lives. From the lights that help us see once the sun dips low, to the fresh fruit and vegetables we grab from the fridge all year round. But in recent years we've seen a leap from purely functional technology that supports our most human needs, to the use of technology that supports our most human feelings.
And there's nothing quite as human as the emotional response to seeing bodies move in synchronicity and with storytelling through space, or feeling your own body connect to the intangible force created by dance—whatever that feels like for you.
It's this connection that prompted a partnership between LG SIGNATURE and Sydney Dance Company to bridge people and performance during the pandemic with their Livestream Plus+ technology. Embracing a premium streaming platform and LG OLED TV technology, the platform has pushed the boundaries of possibilities to maintain the connection between Sydney Dance Company and the community by streaming performances and offering access to more than 100 on-demand dance classes across many dance styles.
To further uncover the nuances and similarities of the boundary-pushing and connective possibilities of contemporary dance and modern technology, we spoke to Sydney Dance Company dancer, Mia Thompson.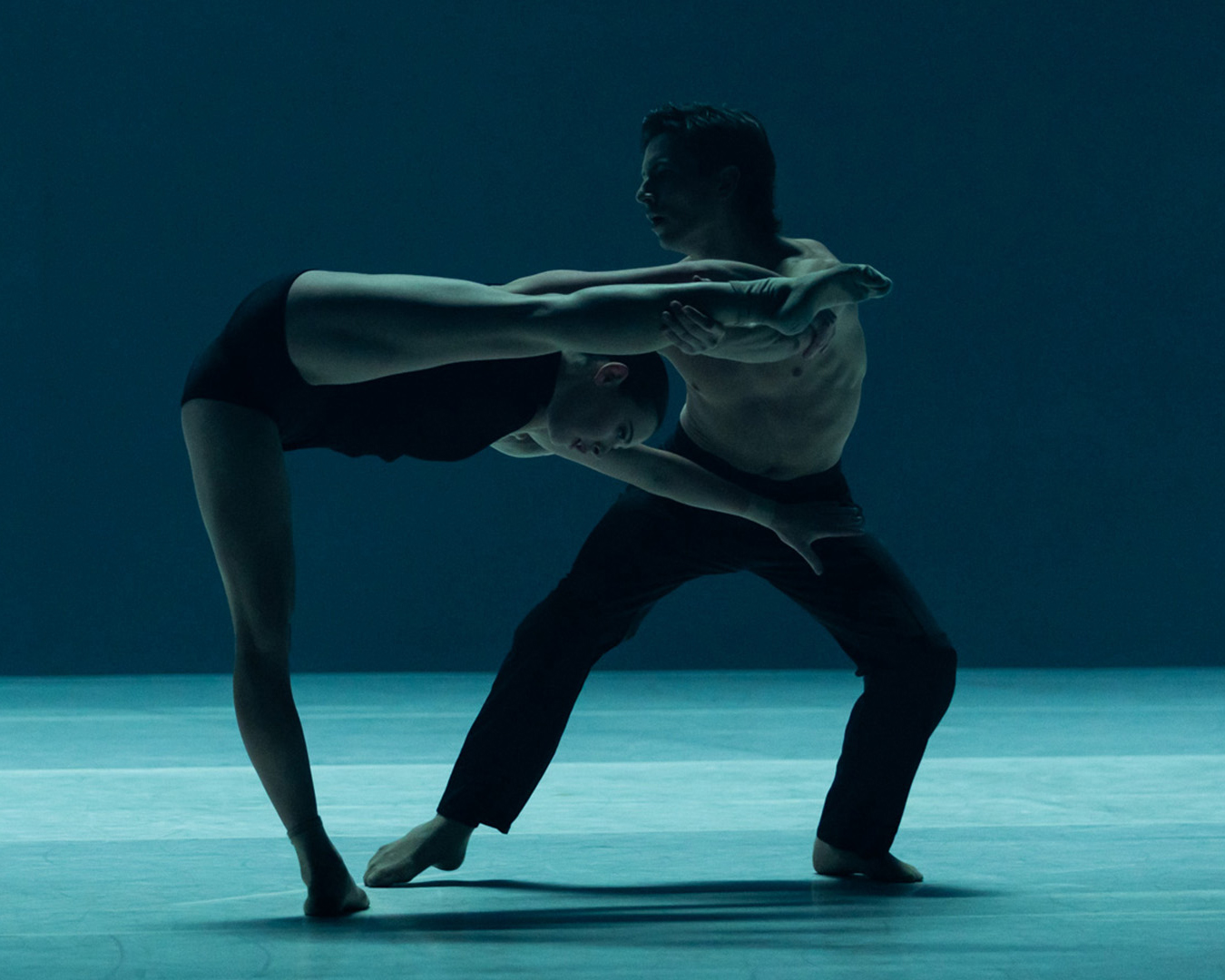 Thompson has been a company dancer with Sydney Dance Company since 2019, but her journey with dance stems all the way back to her childhood. "When I was about 14, I was invited to watch a stage production of The Sleeping Beauty, and was in absolute awe of the artists on stage," she says. It was this experience that opened her eyes to the possibilities of choosing the performing arts as a profession, and she has never looked back.
Noting persistence, perseverance and self-reflection as key insights into how she has reached her highest potential, Thompson says her connection to her peers and always being receptive to new perspectives and possibilities play a part too.
With these insights in mind, it is no wonder that visual technology has fast become an invaluable tool at Sydney Dance Company, "We film our rehearsals and performances and store them in the company archives, that way it can assist with quick and easy recall as well as help for new dancers coming in." Reflection and ease of connection with new dancers? We can see the symbiosis taking shape.
The LG SIGNATURE philosophy: "Art inspires technology, technology completes art" was put into practice during the 2021 Sydney lockdown. "Our performing and touring had been put on hold, so this digital platform allowed for us to continue creating and sharing our art with audiences." This journey into digital solutions saw the creation of YEARS, a choreographed dance film by Sydney Dance Company Artistic Director, Rafael Bonachela in collaboration with musicians Sonya Lifschitz and Stephen Emmerson and film director Clemens Habicht.
And it's not only the company dancers who benefit from embracing technology. The Livestream Plus+ on-demand classes invite you to flex your muscles and express yourself with dance in the comfort of your own home and Thompson has seen first-hand the positive impact that this flexibility can have on people during the lockdowns. "During this time, I came across many class members who hadn't done a dance class in 15-plus years or at all, most of them saying they were too nervous or afraid to try. Walking into a classroom can be very daunting but they found the ease and comfort of trying a class at home allowed them to step out of their comfort zone while still feeling safe," she shares.
Thompson is a massive advocate for diving into dance in the most authentic way possible, sharing that she only recently learnt to properly let go and allow herself to be completely free in the moment, "I love the thrill and excitement of the movement having complete control over me instead of me having complete control over the movement."
Available around the country, Livestream Plus+ utilises the best parts of technology, to invite everyone into the best parts of dance. Whether you live regionally, have limited time in your day to commute to class in person or prefer the comfort of your own home, on-demand streaming exceptionally improves the accessibility of dance—and, as Thompson proclaims, is just the way it should be.
With technology and dance both constantly changing and evolving, Thompson says the dynamic between the two faces infinite opportunities to grow, "I can only imagine that there are many more exciting creative collaborations between art and technology on the horizon."
To check out Livestream Plus+ and to experience the synergy between technology and dance for yourself, head to the LG SIGNATURE website over here.
Image credit: Pedro Greig
Editor's note: This article is sponsored by LG SIGNATURE and proudly endorsed by Urban List. Thank you for supporting the sponsors who make Urban List possible. Click here for more information on our editorial policy.