If you're still mourning those cancelled holidays, we've got just the remedy.
Make your next night in a memorable one with delicious Cointreau margarita recipes, perfect food pairings, 'gram-worthy tablescapes and vibing playlists.
Here's your guide to holidaying in the tropics, at home.
Try The Tablescaping Trend
Tablescaping has skyrocketed in popularity since lockdown. We couldn't unleash our creative energy on everyday outlets like our wardrobes and daily outfits, so naturally, we've all turned our attention to the humble table.
Firstly, play with layers. Linen is (still) having a big moment right now and really lends itself to that coastal, holiday feel. Throw down a linen tablecloth and layer it with napkins (scalloped edges get our vote). Have fun with different heights. You can do this with flowers and vases, candles, porcelain pitchers and wine carafes. When it comes to tablescaping, more is more, so lay it all out there.
Don't feel like you need a luxury set of dinnerware to pull off a stunning tablescape. In fact, some of the most beautiful tablescapes are curated from vintage or op shop finds. Piece together vibrant plates, bowls and glasses for a fun, mismatched look. Seek inspiration on Instagram from the #tablescape hashtag, bringing in a cool 1.5 million posts, or check out Jess Nguyen, Katharine Sabbath and Pasta Mama.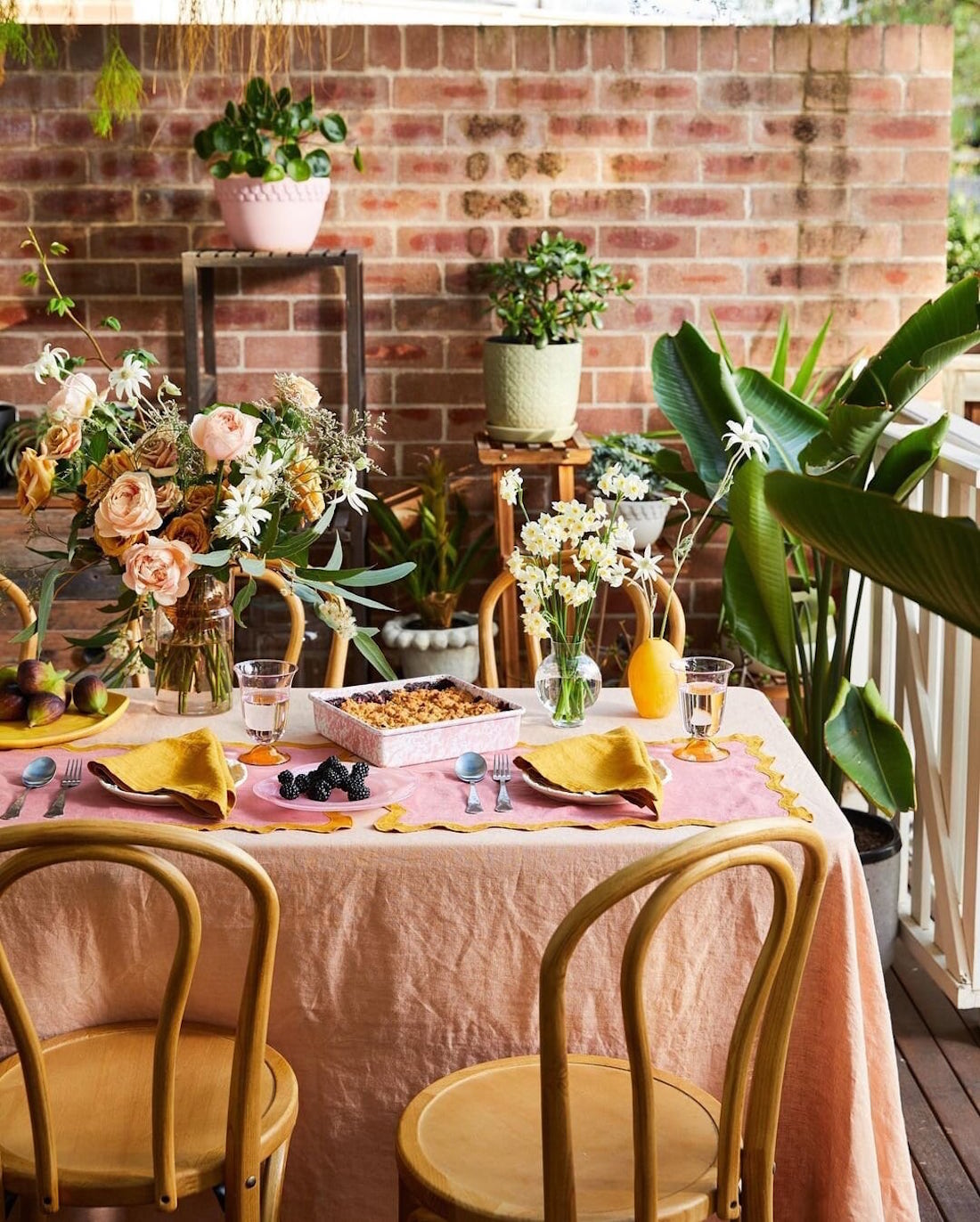 Set The Mood With A Good Playlist
Fire up the speakers with some solid tracks to really set the vacay vibe. Have this Spring Fling playlist playing while you're prepping your food and beaut tablescape. It's happy, uplifting and sure to make you feel like you've just stepped off an airplane and into an exotic oasis.
For soothing, electronic tracks head to the Just Chill playlist, best played when the sun is just starting to set and you're easing into the night with your first margarita cocktail. Follow it up with this Dopamine playlist for when things start to pick up pace. For later in the night when it feels like a good idea to turn your living room into a dancefloor, we recommend this Best Dance Hits playlist.
Whip Up These Perfect Flavour Combinations
One of the best parts about being on vaycay? Indulging in exotic flavour combinations and eating to your heart's content sans guilt. Whether you're lusting after fresh and tangy flavours or you're looking to bring a little heat to your at-home holiday with a spicy Cointreau margarita, we've got you covered with three recipes that taste like a sun-drenched holiday.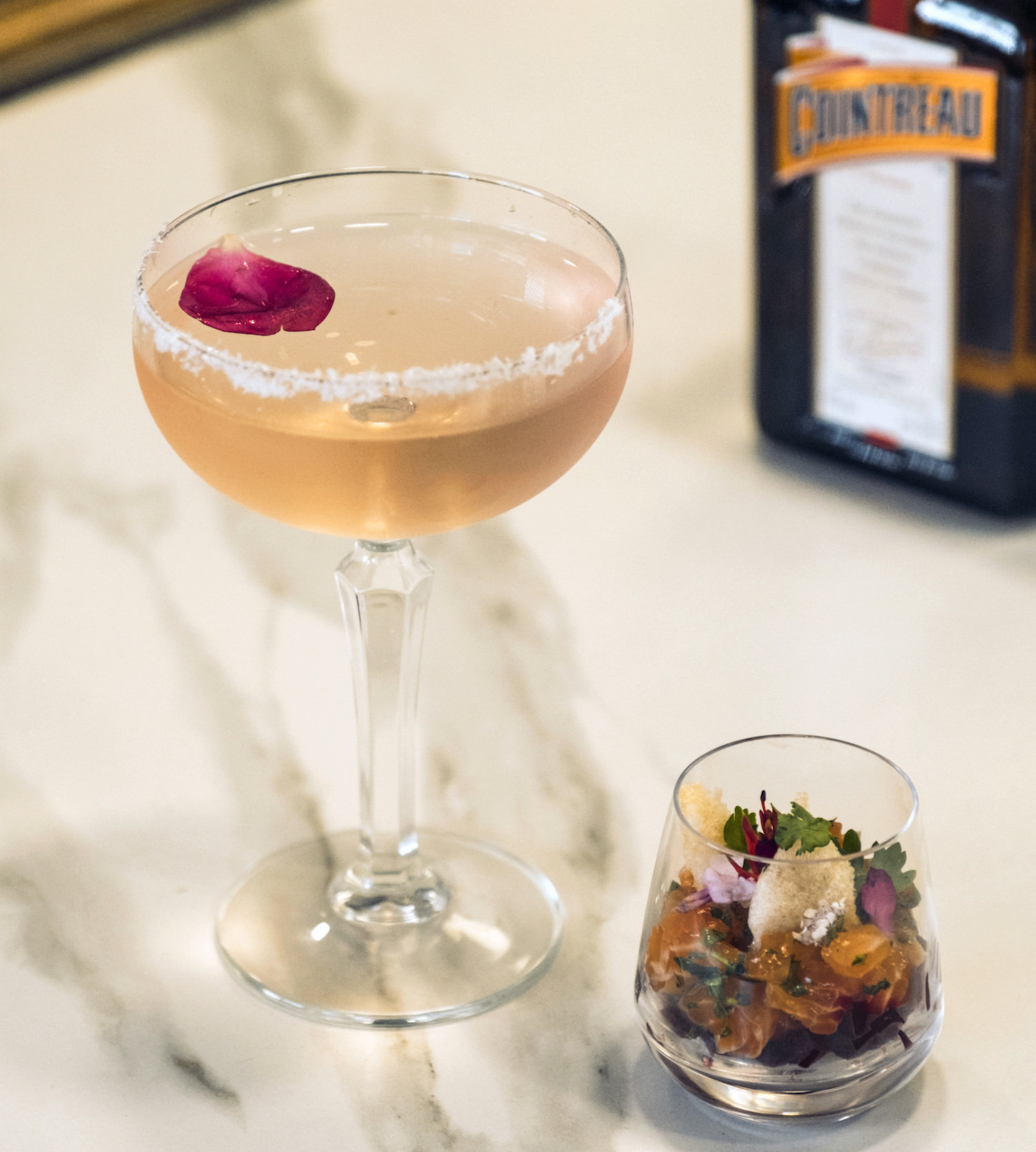 The Spring Margarita
Ingredients
30 ml Cointreau

30 ml Tequila

30 ml Lime

10 ml Rose syrup
Method
Rim the glass with regular or pink salt.

Combine all the ingredients in a shaker with ice.

Shake it, strain it and serve it.

Tip: garnish with rose petals.
Food Pairing
The spring margarita pairs perfectly with beetroot tartar, green peas and gravlax salmon with prawn crackers. Get the recipe here.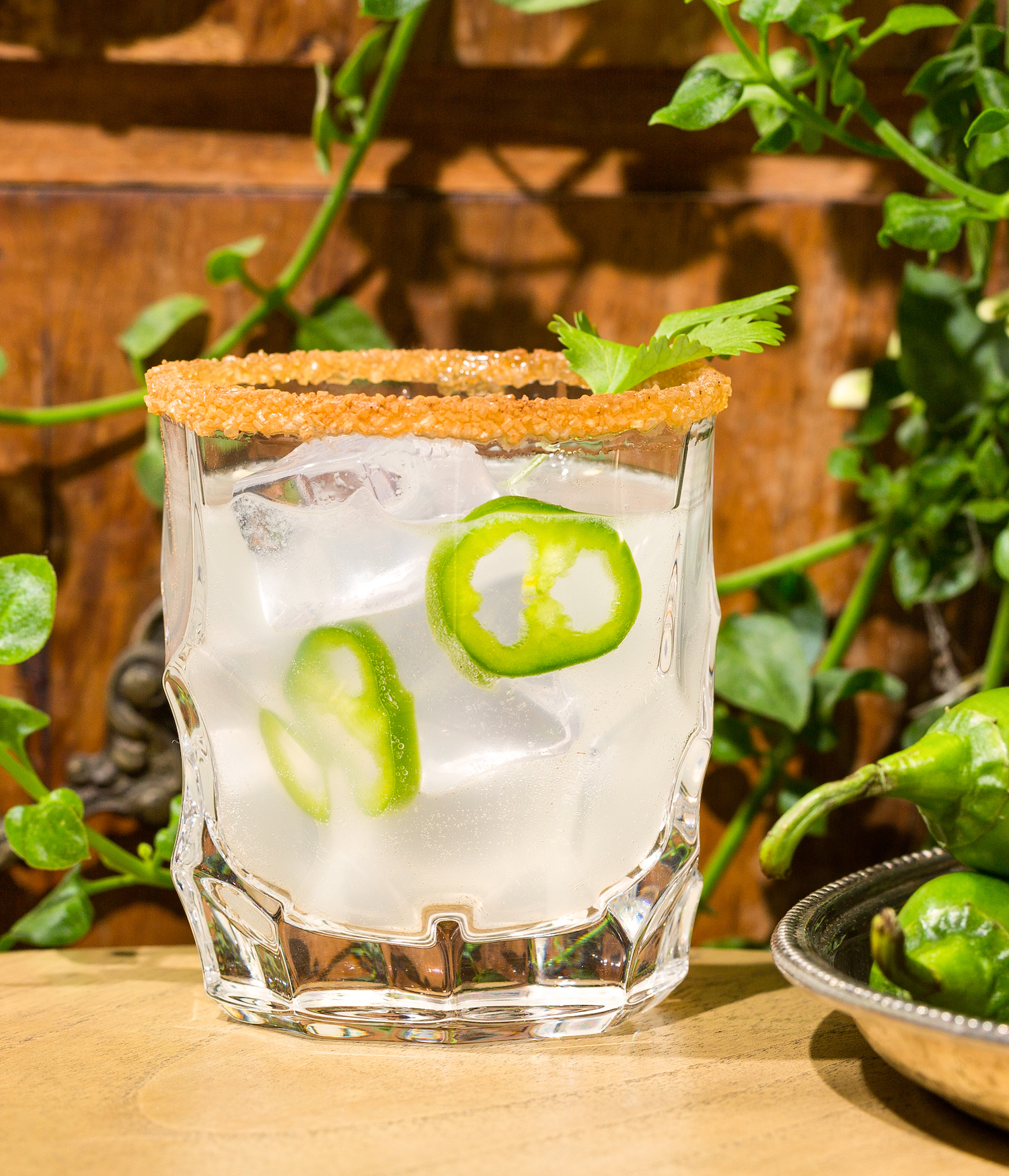 Spicy Margarita
Ingredients
50 ml Blanco tequila

30 ml Cointreau

20ml Fresh lime juice

2 Slices of jalapeño

2 Slices of fresh coriander
Method
Combine all ingredients in a cocktail shaker.

Add ice and shake until chilled.

Strain into a chilled Old Fashioned glass.

Garnish with a jalapeño pepper.
Food Pairing
Keep your spice game strong with these small pain au lait buns garnished with chorizo and sprinkled with sesame seeds. Quick, easy and super tasty. Head here for the recipe.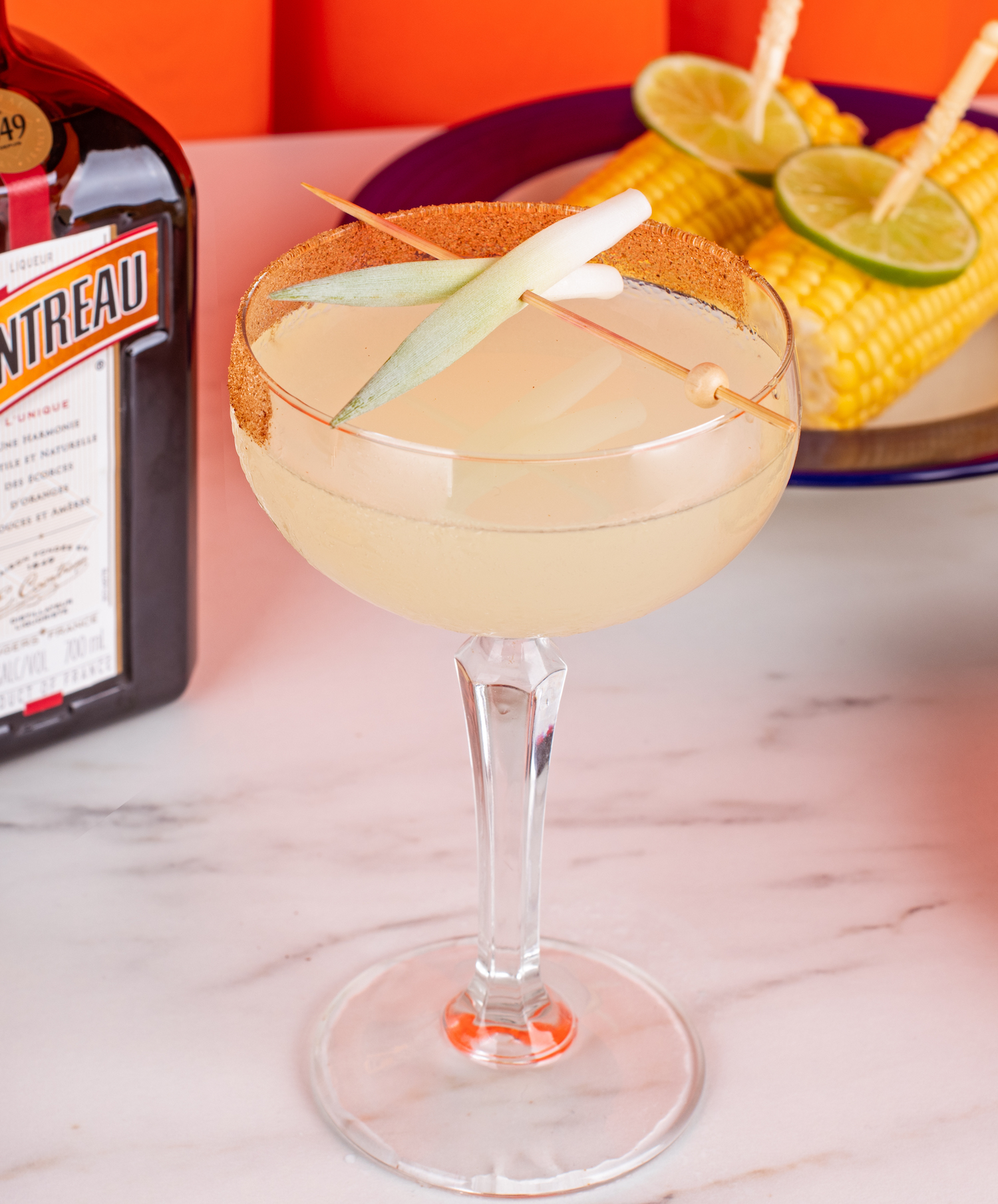 The Pi
ña Margarita
Ingredients
20 ml Cointreau

45 ml Sierra silver tequila

20 ml Fresh lime juice

15 ml fresh pineapple juice

Cinnamon sugar
Method
Combine all ingredients in a cocktail shaker.

Add ice and shake until well-chilled.

Strain into a chilled Old Fashioned glass.

Garnish with a pineapple slice.

Tip: Grill or dehydrate pineapple garnish.
Food Pairing
An adorable, mini version of an iconic dish that everyone adores, try this mini burger recipe.
Break out the shakers for Cointreau, the heart of every delicious margarita recipe. Head here for more recipes and perfect food pairings to enjoy at home.
Image credit: hero image Pasta Mama, tablescape image Katharine Sabbath, cocktail images supplied.
Editor's note: This article is sponsored by Cointreau and proudly endorsed by Urban List. Thank you for supporting the sponsors who make Urban List possible. Click here for more information on our editorial policy.