We get it. Investing can seem overwhelming, especially if you're new to the game, which is probably why only 1 in 5 Australians invest, with only a mere 23% aged below 40 years of age. But, if you're curious about investing, we're here to let you know it's not all pointy graphs and incessant stressful phone calls (à la The Wolf of Wall Street).
We're all about helping you to live your best life, which is why we've partnered up with Pearler to let you know about their epic new platform that is helping young Australians make their investing debut, sans the stress. Think of it as a simple way for you to invest now so you can continue to live your best life well into the future. Sounds good to us.
What Is Pearler?
Pearler was founded in 2018 by friends Nick Nicolaides, Kurt Walkom and Hayden Smith from Sydney after they were fed up with only having two lousy options to refer friends to when they wanted to start investing. So fed up they, in fact, decided to create their very own platform, Pearler, to make it easy for the every-day Aussie to invest in shares the right way, using an incremental amount in diversified portfolios for long-term investment. The arduous task of aligning your personal finances is all but taken care of, collating investments, savings, loans and insurance from multiple providers, in one nifty place.
How It Works
Forget financial stress and say hello to feeling in control and empowered with your money, with the autonomy to invest in companies that align with your personal values. Build your investment portfolio in categories such as 'sustainability' and 'future is female' and feel good knowing you're putting your money where your mouth is. Not only can you personalise your investing journey but you can also interact with the Pearler community and their profiles. Think of it like Spotify, but for investing. Here, you can have a stickybeak at your peers' investment portfolios and even select to 'invest like them'.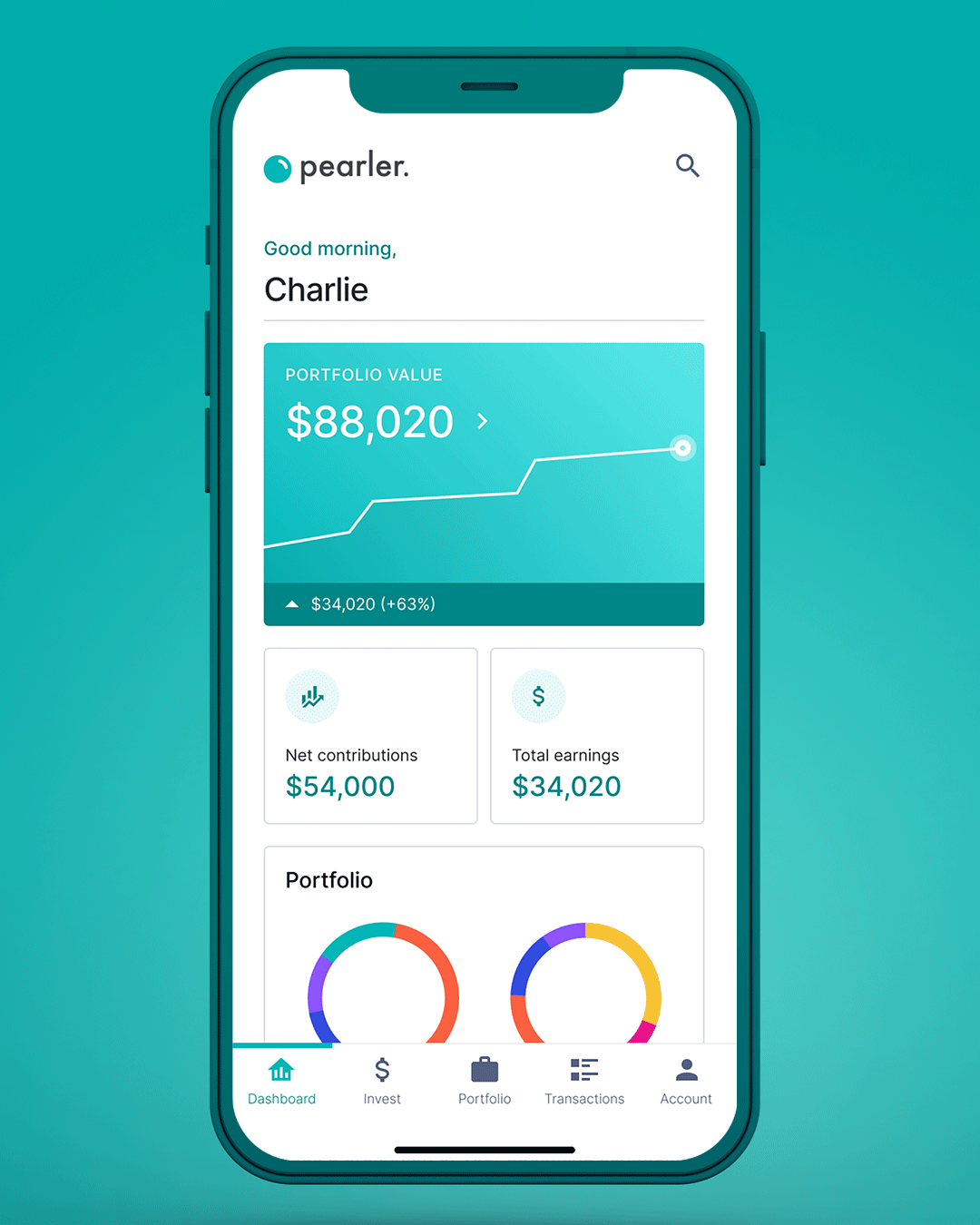 For most young Aussies, a huge barrier to investing is simply being strapped for cash. On the Pearler platform, you can choose to 'autoinvest', setting up a deposit schedule (eg. $250 once a month on pay day), which then gradually accumulates on the platform and gets invested once it hits your set investment limit (eg. $1,000). You can even set financial goals to help motivate you along the way and tweak your allocation strategy to suit your circumstances or goals.
How You Can Get Started
If like us, you're feeling amped up to start your investing journey, you can head to Pearler to suss out more information, or get started on creating your account. Once you've verified your account you can begin browsing profiles and shares or jump straight into setting up your auto-invest strategy and building your portfolio. It's the ultimate 'set and forget' approach to investing that does all the hard work for you, so you can focus on living your best life now, while your cash steadily increases in the future.

Whether you're a seasoned investor or you'd never felt equipped with the knowledge to take the plunge, you can rest easy knowing Pearler can help to make your financial goals a reality.

This article is sponsored by Pearler and proudly endorsed by Urban List. Thank you for supporting the sponsors who make Urban List possible. Click here for more information on our editorial policy.