If there's one thing this pandemic has proved, it's that you don't have to cross a border to find epic adventures and holiday vibes—Queensland is full of plenty of both, especially right here in our backyard. And one of our favourite local trips to take on a quiet weekend is just over an hour away, up into the Sunshine Coast Hinterland to Maleny and Montville. Whether you haven't visited since that 50km travel limit drove everyone up to the mountain last year or you're a regular looking for new inspiration, there's plenty to eat see and do in these scenic towns.
From walks and hikes to tasty eats and the Sunshine Coast's most scenic mountain view, here are all the best things to do in Maleny and Montville, plus where to eat and stay while you're there.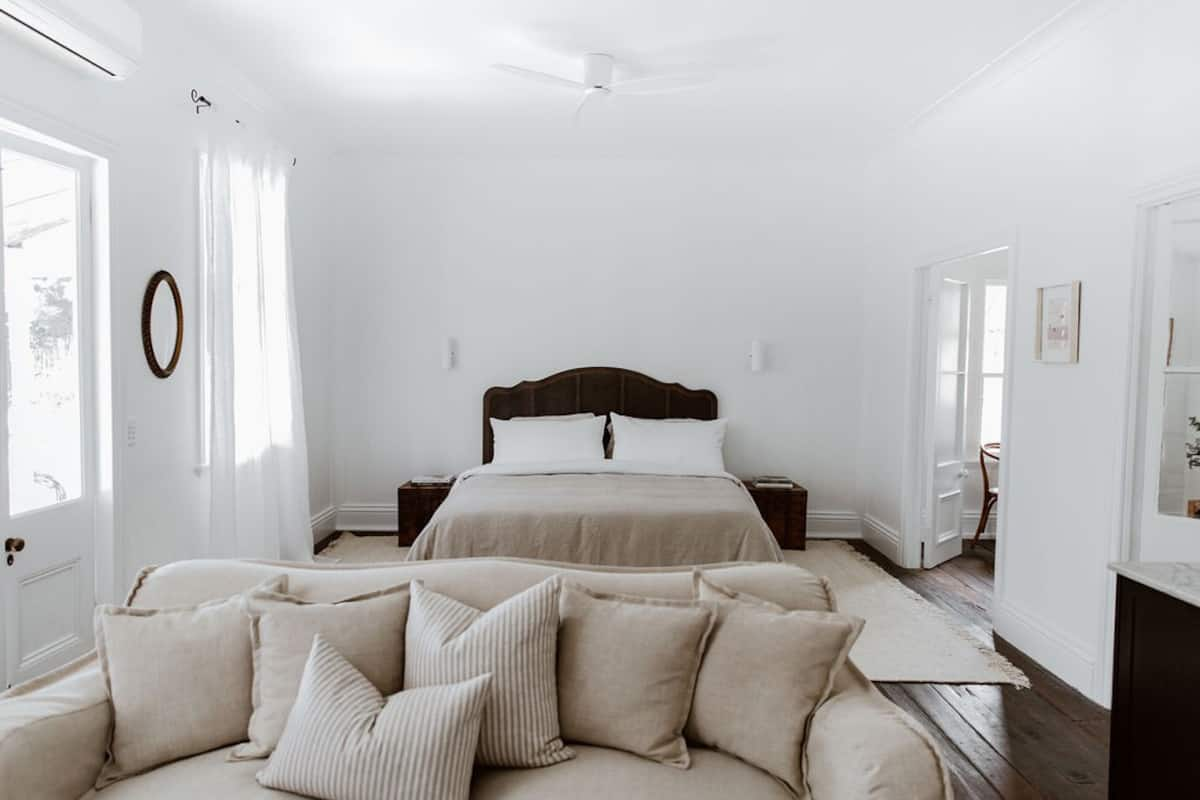 Where To Stay In Montville And Maleny
The Postman's Cottage
This quaint and cosy cottage Airbnb is exactly what you picture when you think of the perfect place to stay in Montville. A peach-coloured wooden cottage kitted out with a wood stove, freestanding clawfooted bathtub and king size bed. It's right in the centre of Montville, yet still manages to be uber tranquil, with lush grounds to explore on the estate the cottage calls home. Book yourself in here.
Narrows Escape
Curl up in the hammock and read a book, tramp through the rainforest, or feast on all the goods crammed into the specially-made gourmet hampers—you'll do it all at Narrows Escape. This romantic hideaway in Montville is an eco-friendly pavilion nestled deep in the forest, where your only neighbours will be the local wildlife. The villa comes with all the essentials, including a fireplace, double spa bath, kitchenette and hammock on the balcony overlooking the rainforest—book yourself in here.
Starry Nights Luxury Camping
If you're to get away from it all without actually going too far from civilization, Starry Nights in West Woombye is for you, where you'll have complete privacy in the midst of a tranquil forest. Take a bath, lie in the large king-sized bed or laze around on the couch next to the food fire as you take in the peaceful serenity of Woombye. Being just 10 minutes from Montville, it's the perfect place to unwind and relax while still being close to everything else you want in a weekend break. Book yourself in here.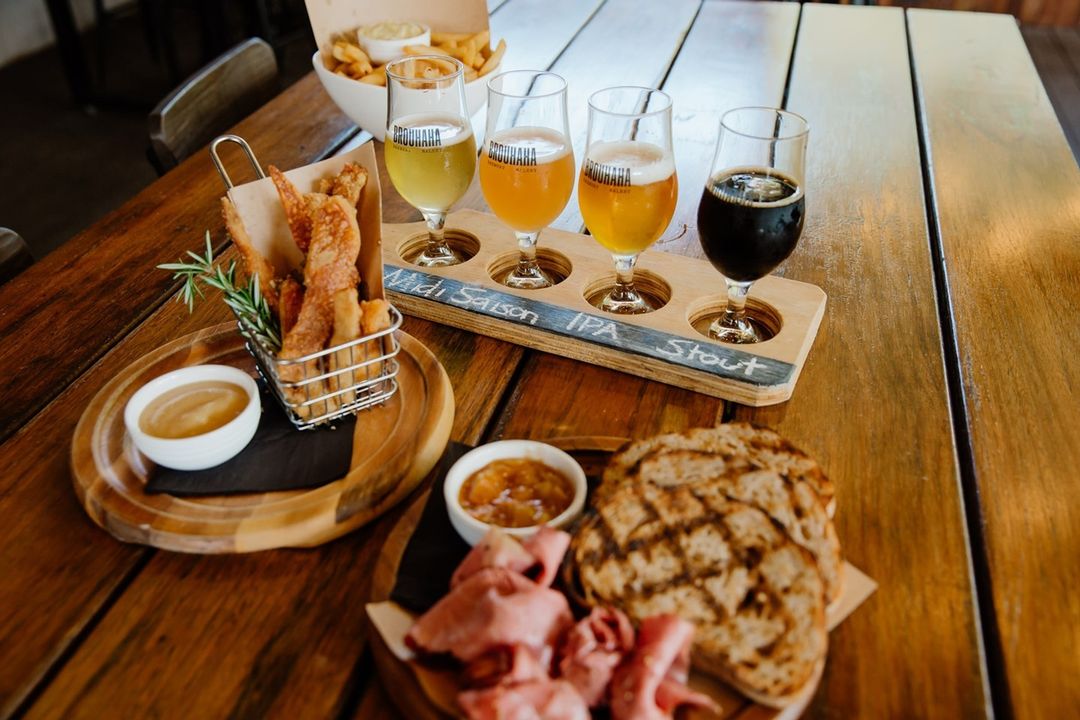 Where To Eat In Maleny And Montville
The Long Apron
Tucked away in a beautiful estate in the hills of Montville, The Long Apron restaurant is the dining jewel in the crown of luxurious Spicers Clovelly Estate. Open to the general public, The Long Apron is a must see when visiting the beautiful Hinterland, delivering the goods if you're after locally sourced produce (from surrounding farmers and suppliers in the Sunshine Hinterland no less), and incredibly original, beautifully presented cuisine. Open for breakfast lunch and dinner, The Long Apron is the perfect place for a special occasion, a catch up with friends, or just a little treat.
Shotgun Espresso
If we owned a hinterland abode, this is how we'd want it to look—mismatched furniture, indoor plants galore and teeming with good food that's been lovingly prepared. Using only free range meats and eggs, if you're a foodie with a conscience this Maleny joint should be your next port of call. What do we recommend? All of da crepes. And the zucchini and cauliflower fritters topped with poached eggs and mint yoghurt, oh baby, oh baby. Did we mention Shotgun Espresso offers an all day breakfast and an all day lunch menu? Well, we have now.
Little May Espresso
Ahhh Little May is possibly our pick of the bunch among the best cafés in Montville. They serve amaze breakfasts—do not pass up The Big May. Think: maple bacon, cheesy eggs, avocado, fresh greens, almond dukkah AND truffle dressing on organic sourdough. Once you've had your savoury fill, it's time for a little spoiling, so head straight for the sweets cabinet and pair your pick with a decadent hot chocolate. Lurve what you're tasting? You'll be pleased to know Little May sells some of its house-made condiments instore, including the hot chocolate powder, so you can take those flavours home.
Brouhaha Brewery
A day of exploring will make any sane person thirsty, so pull up a stool at Brouhaha Brewery in Maleny and sink a few frothy beers. Brewed in-house, Brouhaha's range of beers include an IPA, Maleny Lager, Milk Stout, NZ Pale Ale, their award-winning Strawberry Rhubarb Sour and so many more! Also home to a restaurant, you'll be lining your stomach with small and large plates made with fresh, local produce. It doesn't get any better than this.
Maleny Cheese Factory
If cheese is your weakness, you'd best keep scrolling because any mention of Maleny Cheese Factory will make you buckle at the knees. Tucked just out of town, this is a great stopping point on your drive between Montville and Maleny. Complete with a shop and sitting areas, Maleny Cheese opened in 2004 and has been using local milks to create drool-worthy cheeses and yoghurts ever since. Taste their handmade range of cow and buffalo milk cheese, while getting a sneak peek into the factory room below, where all the magic happens. Then, head straight to the counter and grab a ploughman's board, loaded with Maleny Cheese, of course.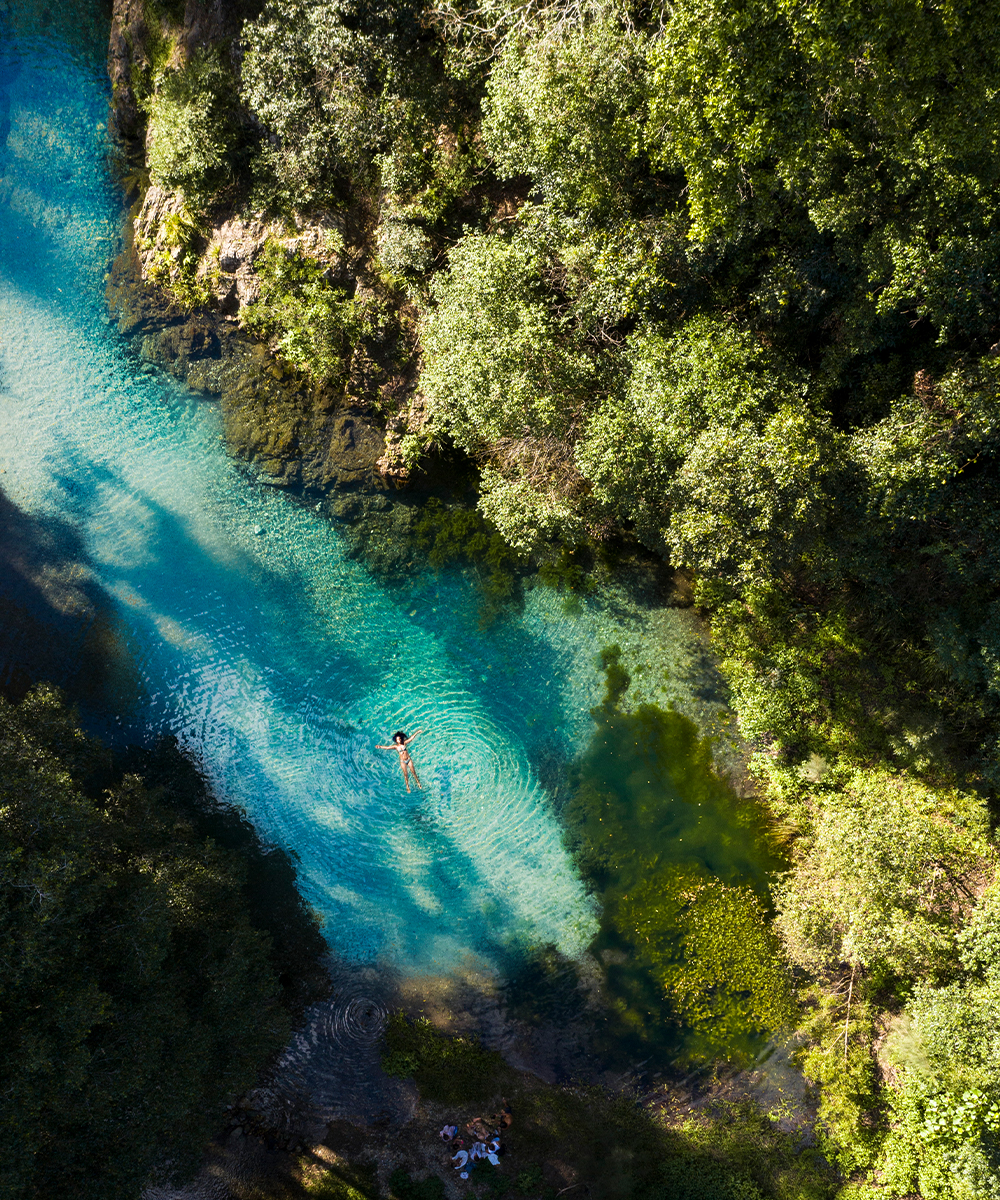 Things To Do In Maleny And Montville
Find A New Pageturner At Rosetta Books
You'll get lost in the shelves of page turners at Rosetta Books, but thankfully the lovely team behind what is clearly one of the region's best bookstores are renowned for helping avid readers find their next score. There's something about that bookshop smell that beats an electronic device anyday.
Take In Those Mountain Views
It may be somewhat of a tourist attraction but you can't go to Maleny and not take in the majestic sight of the Glass House Mountains. The best place to do this is from Mary Cairncross Park, so pull up, grab the camera and snap your best selfie with your roadtrip buddy. From there, take a stroll through the park, wandering along the bush-fringed pathways until you're ready to go and discover Montville.
Detour Past Lake Baroon
After getting your mind blown, keep travelling to Mapleton. But instead of heading straight for town, take a left onto Western Avenue and find your way down to Baroon Pocket Dam, also known as Lake Baroon. This hidden body of water is picturesque, and if it's warm we can totally vouch for jumping in for a dip. Keep your eyes peeled for koalas and kangaroos, this area has an abundance of wildlife.
Chase A Handful Of Waterfalls
If you're looking for things to do in the Sunshine Coast Hinterland, chasing waterfalls is definitely up there. The most popular would have to be Gardners Falls in Maleny and Kondalilla Falls in Montville. Both are fringed by rainforest and home to waterholes, perfect for cooling off in. Or, go off the beaten track and hunt down Baxter Falls in Flaxton and Artists Cascades and Booloumba Falls in Conondale National Park.
Looking for more short scenic day trips to take this weekend? Head here.
Image credit: Tourism & Events Queensland, Yani Rae Photography, Brouhaha Brewery
Editor's note: Urban List editors independently select and write about stuff we love and think you'll like too. Urban List has affiliate partnerships, so we get revenue from your purchases.