Want to level up your wardrobe rotation? We know just the place.
Pacific Fair is the ultimate hub for all things fashion and entertainment on the Gold Coast. As we welcome the warm weather, Pacific Fair is serving up the latest spring and summer looks you need to get your hands on.
The shopping wins don't stop there. Here is every reason you need to make tracks to Pacific Fair when the mercury rises.
Snap Up The Latest Trends For A Steal
Did we mention that this is THE place to bag the latest styles? Pacific Fair is known as Queensland's leading fashion destination for a reason, giving you an unbelievable retail selection every day of the year. With their most celebrated spring/summer seasons finally here, it's time to get your retail therapy on and restock your wardrobe with the freshest looks of the season.
Chow Down At Drool-Worthy Eateries
The key to any successful shopping trip is to stay fueled and focused. Pacific Fair has you covered in the delicious department. For something new, hit up their newly opened Joe's Deli for a proper sandwich and the best cold cuts in town. There are also plenty of old favourites to satisfy any craving, from Finn Poke to Jamie's Pizzeria, Kamikaze Teppanyaki and more.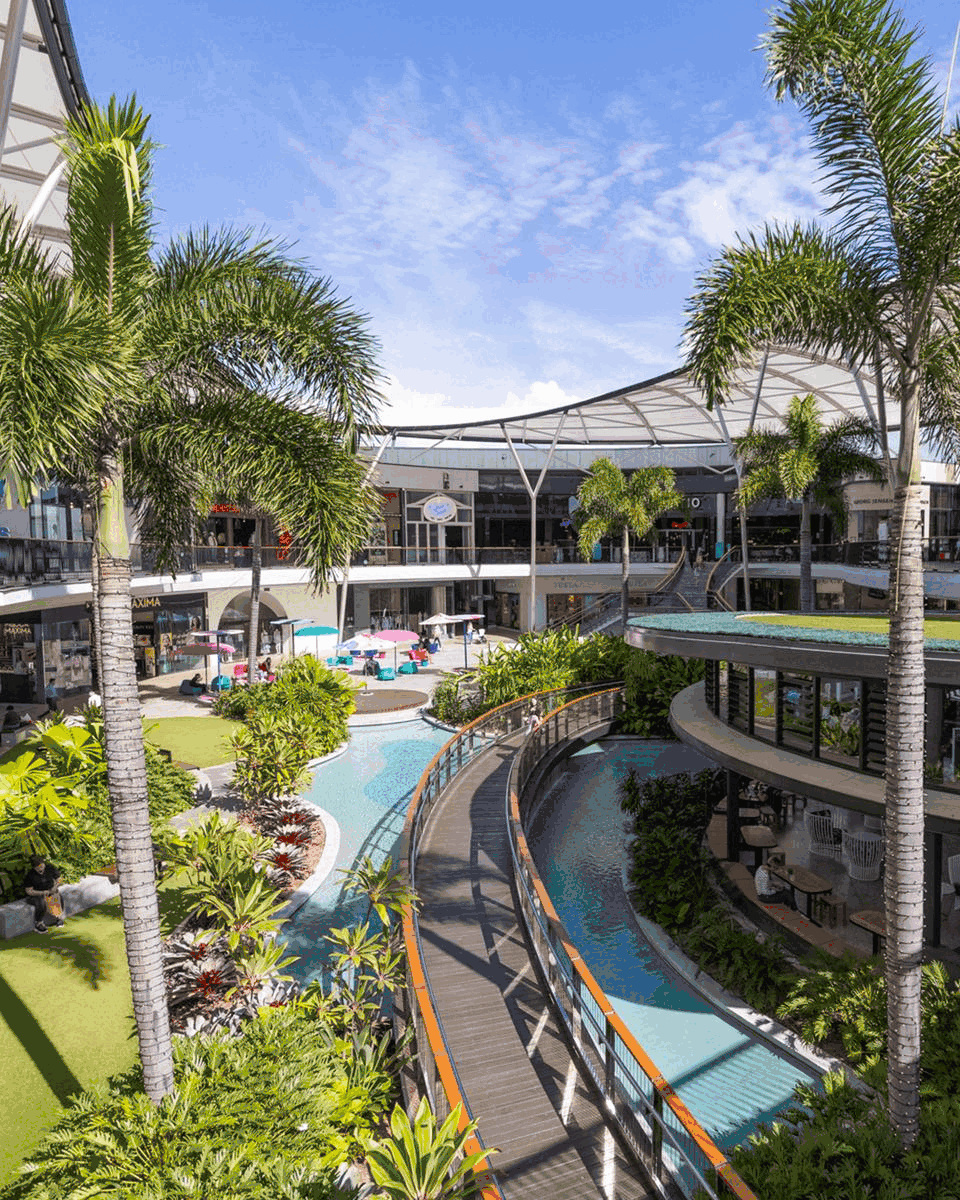 Shop Iconic Local Threads
If home-grown labels are your thing, prepare to be impressed. Pacific Fair is home to Queensland's only SOUTH.ST, the Melbourne label known for its aesthetically oversized sweats and loungewear so that you can stay comfy on the daily. You'll also find the state's only Mister Zimi, Homebodii, and Incu, all legendary Australian brands that are making big waves in the global market.
Get Your Caffeine Fix
Shopping is thirsty work. Keep yourself going with a caffeine hit from an unbelievable brew. In our humble opinion, the best coffee on ground is from Foster & Black, Filter, and Common Coffee. For those with a sweet tooth, Filter is also home to the tastiest danishes around. Order now and thank us later.
Load Up On Lavish Luxury Looks
In it for the brand? There are more than a few designer labels gracing the Pacific Fair halls. With big names like Louis Vuitton, Zimmerman, Tiffany & Co., Gucci, Rolex, and Bulgari, you'll have plenty of opportunities to stock up on luxury pieces. You'll also find Queensland's only Prada and Versace, giving you exclusive access to iconic fashion statements.
Inspired to shake up your wardrobe? Scope out the latest and greatest at Pacific Fair—the ultimate destination for fashion and entertainment on the GC.
Editor's note: This article is sponsored by Pacific Fair and proudly endorsed by Urban List. To find out more about who we work with and why read our editorial policy here.
Image credit: Supplied. Pacific Fair via Instagram, South St via Instagram, Joe's Deli via Instagram