The uber luxe Spicers Retreats dotted around South East Queensland are the kind of bucket list getaways that you've always wanted to book a weekend at, but never really found the right time—until now.
With the Queensland borders closed and international travel off the cards for the foreseeable future, there's never been a better time to finally lock in a swanky weekend away (or even a mid-week escape) at one of the retreats. And Spicers Hidden Vale, just over an hour away from Brisbane in the country air of Grandchester, has even more reasons to book a stay, thanks to their brand new homestead where Homage Restaurant has taken up residence.
The new homestead was rebuilt after a fire ripped through the previous building two years ago. Since then, the hatted Homage Restaurant has been operating out of a century-old barn on the stunning property, which, though full of rustic charm, was always designed to be temporary. Now, the restaurant is back where it belongs—at the heart of the property's homestead with an ample verandah that provides views of the glassy infinity pool, green farmlands beyond and a hazy mountain range in the distance.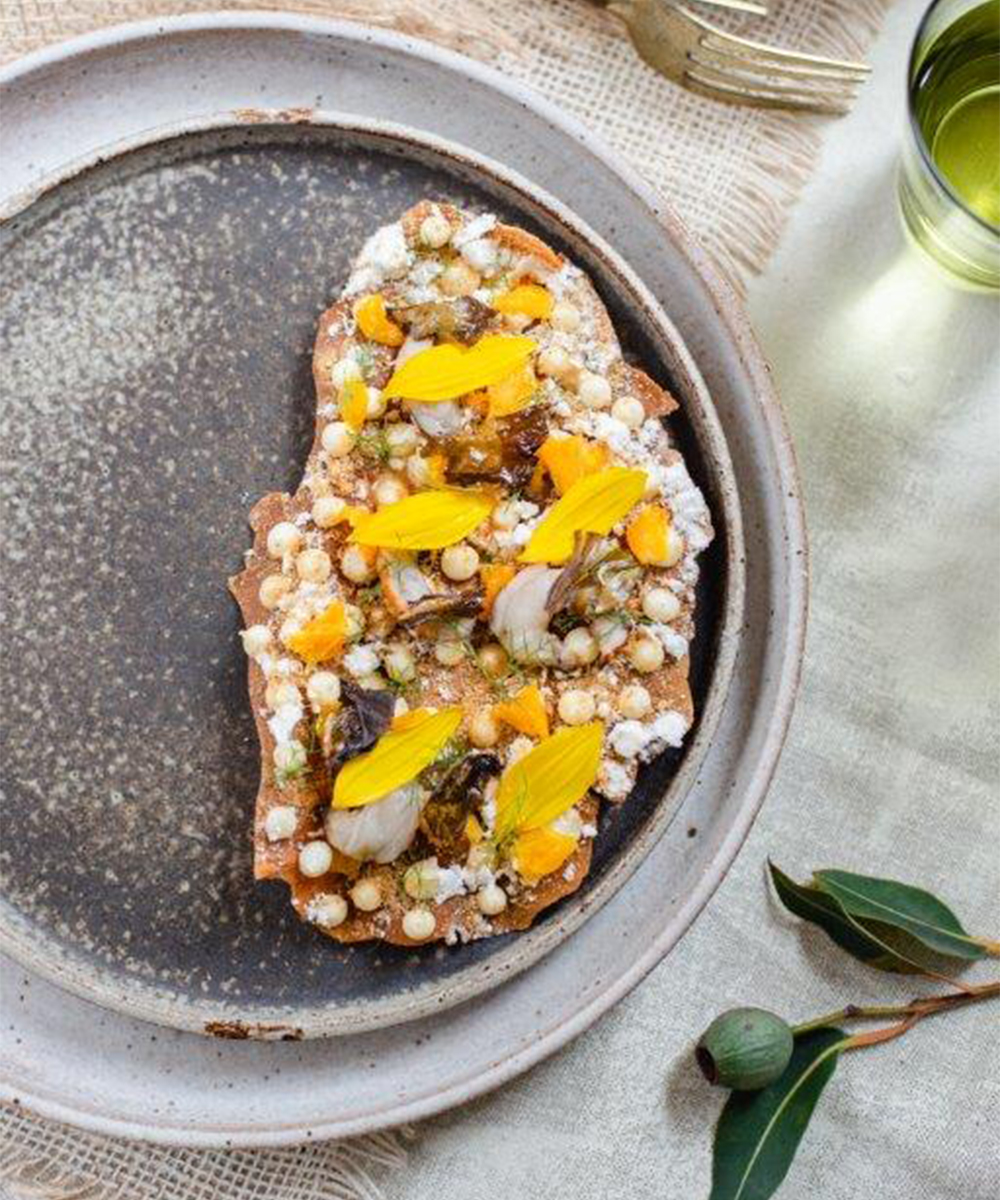 Any dining experience here should start with a drink at the adjoining bar, which has an intriguing cocktail list to work your way through while you sit back in the old world lounge area. Once you're seated in the restaurant (hopefully out on that verandah we mentioned), the best way to order from the menu is to simply not—opt for the Homage Tasting Menu instead and dine on course after course of sustainably sourced and locally inspired dishes. Everything on the plate here is either grown, pickled and smoked right there on site in the market garden (which you can take a stroll through) or farm, or sourced from producers within the local area, so you know it's fresh as fresh can be.
There's a 300-strong wine list to sip on while you dine, and with a cellar full of some 3000 bottles, it's pretty likely you'll find something that takes your fancy. After dinner, while the air is still chill, you can finish off a little liquid dessert by the fire pit, before retiring to your nearby cabin for the night.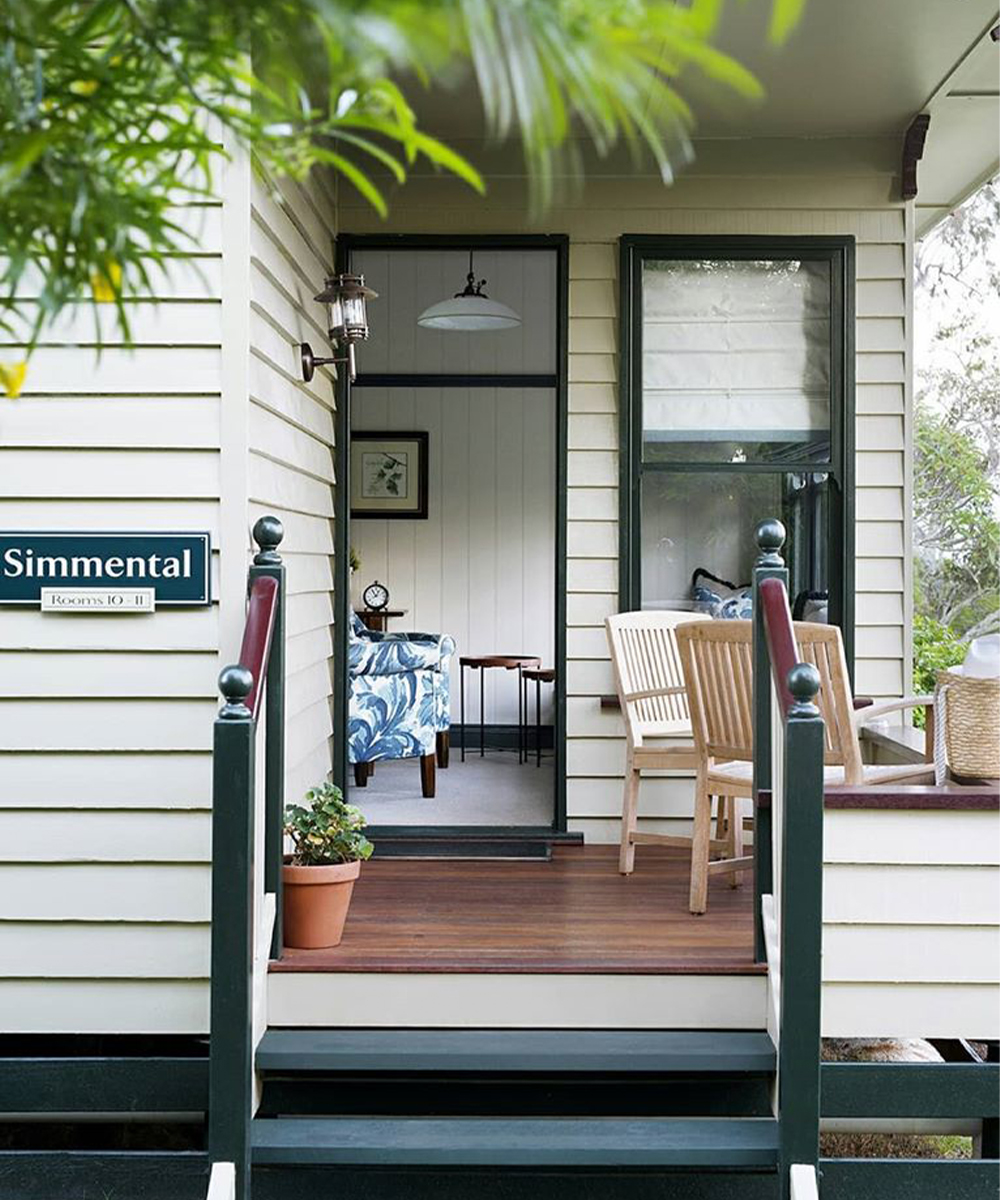 Now when we say cabin, we don't mean a homely little single room hut, oh no—these are the cabins of your dreams, complete with spa baths, private verandahs, separate bedrooms and some, if you really want to splash out, with outdoor baths and stone fireplaces. Just make sure you don't go straight inside after dinner—on a clear night, with so much less light pollution than in the city, you can see so many stars that you may just consider moving to the country. Oh and say hello to the friendly kangaroos outside when you wake up in the morning.
There's much more to the property than the restaurant and those luxe cottages, from an epic mountain biking trail and koala spotting to food and wine experiences, but really, with all this just an hour away, what more excuse do you need?
Spicers Hidden Vale is currently taking bookings from 12 June onwards, in line with the Queensland Government's easing of restrictions. To celebrate, they've put together a number of all-inclusive 'Birthversary' offers which you can find here. Check with them for updates regarding dining and experiences if you have any queries.
Want more winter getaway ideas? Check out these cosy cabins.
Image credit: Spicers Retreats