In what could be called the sleeper hit town of the nation, Stanthorpe is known by and driven through by many people… but have you ever actually parked up and explored this little gem of a destination? With luxe Airbnbs to stay in, award-winning wines and their expansive wineries, farm-to-table artisan gourmet restaurants and breathtaking hiking trails and scenery why wouldn't you jump in the car for a memorable weekend away (to say the least). Read on traveller, here's your ultimate guide to the true home of the big apple, Stanthorpe, from accommodation to restaurants and things to do.
Stanthorpe Accommodation
Winnow's Rise
Ok, we are really dialling up the romance here. Our personal fave, Winnows Rise has been set up by its super hosts to be a tranquil, perfect spot to reconnect with your special someone or completely unplug from the hustle and bustle of day-to-day life. The handmade woodfire pizza oven is perfectly placed for an easy dinner, while the stone hot tub overlooking dappled grazing land and views towards the Great Dividing Range is the spot for a glass of wine. There are heaps of indoor creature comforts too, like snug interiors and luxurious linen robes and sheets, as well as the just-right cottage kitchen. Book here.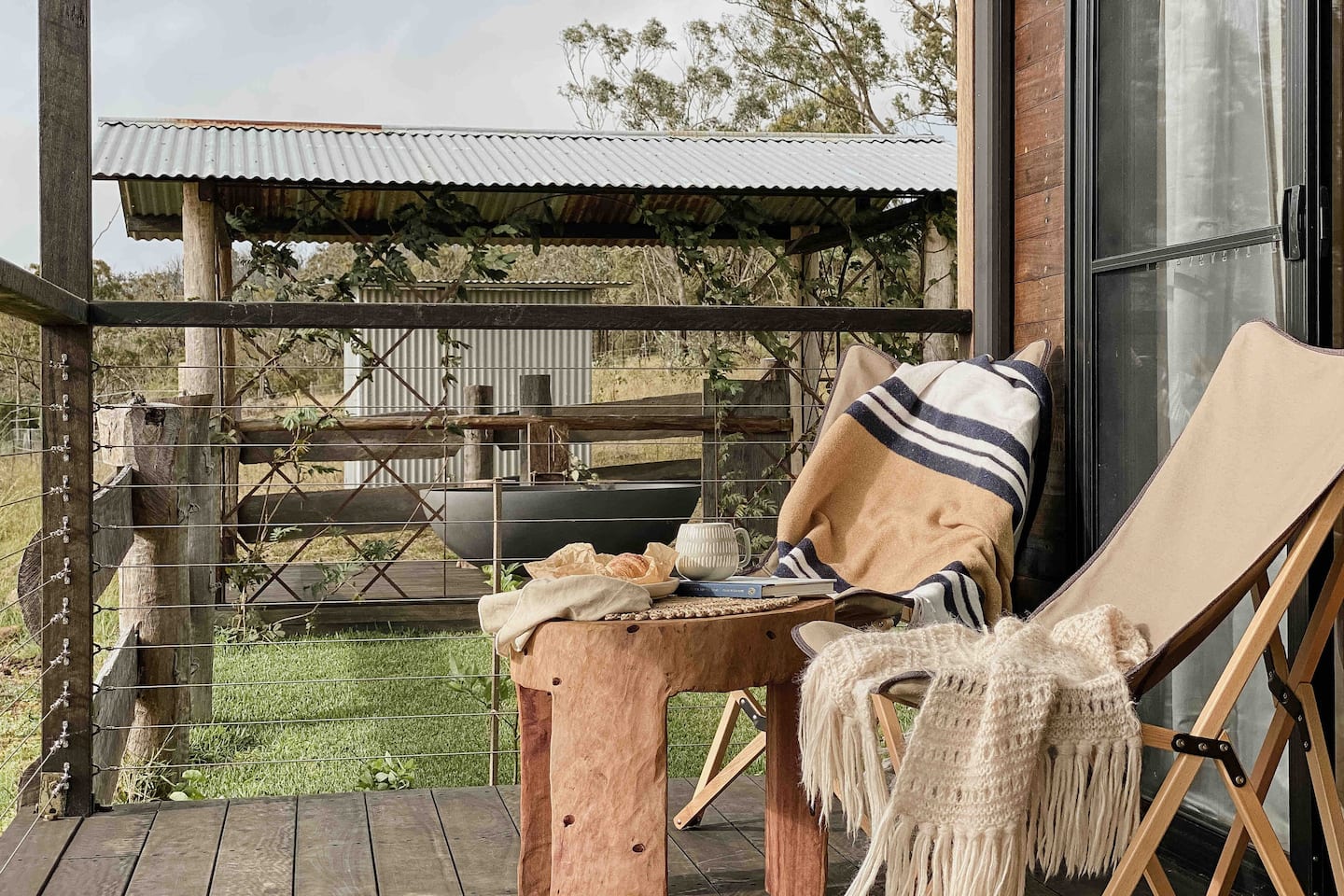 Briar Rose Cottages—The Silky Oak
Quaint and delightful, The Silky Oak cottage is about as cosy as it gets. Downstairs, you'll find the kitchen, bathroom and living area, while just up a spiral staircase resides a loft bedroom with a queen bed which has French doors opening to a private balcony. Swoon. Bonus, you can bring your furry friend to The Silky Oak cottage and you're just a handy walking distance from Stanthorpe shops, cafes and restaurants. You can book it here.
Bridge St Cottage
For a stay straight out of Country Style magazine, pull up at Bridge St Cottage in the heart of Stanthorpe. A picture-perfect two-bedroom cottage, you will be kept toasty warm by this place's brick open fireplace. The kitchen is straight out of our actual dreams and the bathroom—well, let's just say that it went straight to our Pinterest boards. To see for yourself what the hype is all about, book here.
Radiance on Lyra
If you've got lots of guests coming with you, Radiance on Lyra is where it's at, and boy is it radiant. Choc-a-block full of country charm, this stay is nestled in the stunning wine region (handy) just 20 minutes from Stanthorpe. Enjoy a delicious BBQ on the large deck watching the sunset rolling over the hills, or cuddle up and enjoy the beautiful indoor fireplace as you neck a bottle of wine picked up during your explorations. Book it here.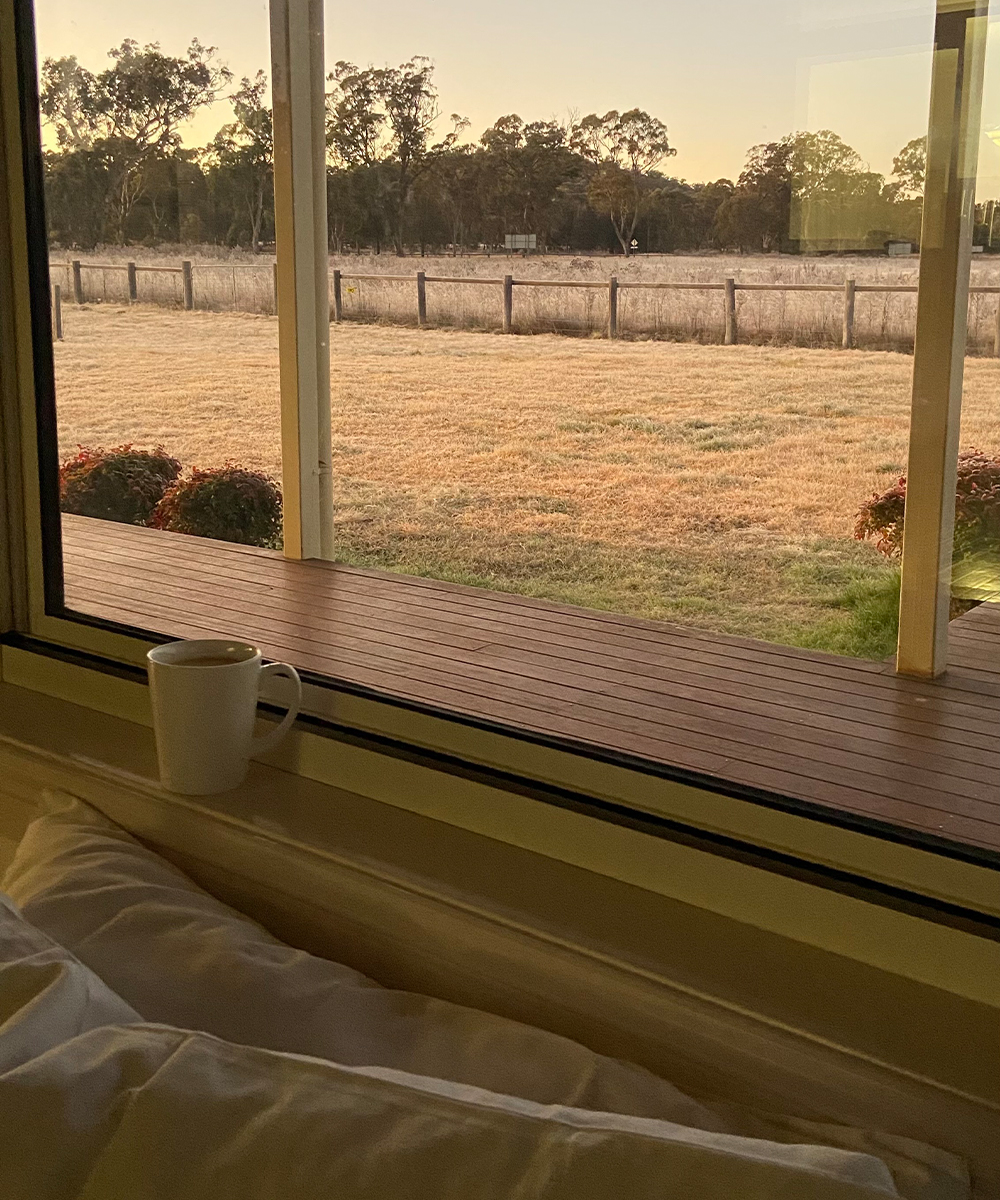 Davadi Cottage
A Queenslander lovingly restored by super hosts, Davadi Cottage is the country escape without totally going bush. Situated in town just five minutes walk to the main street, this three-bedroom stay is perfect for every member of the family (or friendship group). The Airbnb boasts over 100 5-star reviews, so what more do we really have to say? Well, we can say for sure that we froth the bathroom—its clawfoot bathtub in particular. Book your stay here.
Things To Do In Stanthorpe
Hike At Girraween National Park
When it comes to scenic hikes, Girraween National Park is unmatched. The towering rocks and even underground walks await you as well as over 10 other tracks. Hike among native wildflowers, along bush creeks, in between massive balancing boulders, through eucalypt forests and even explore underground water-sculpted creeks. The Pyramid is a must-do—the strenuous walk up the massive granite dome to admire the breathtaking views over the park is well worth it.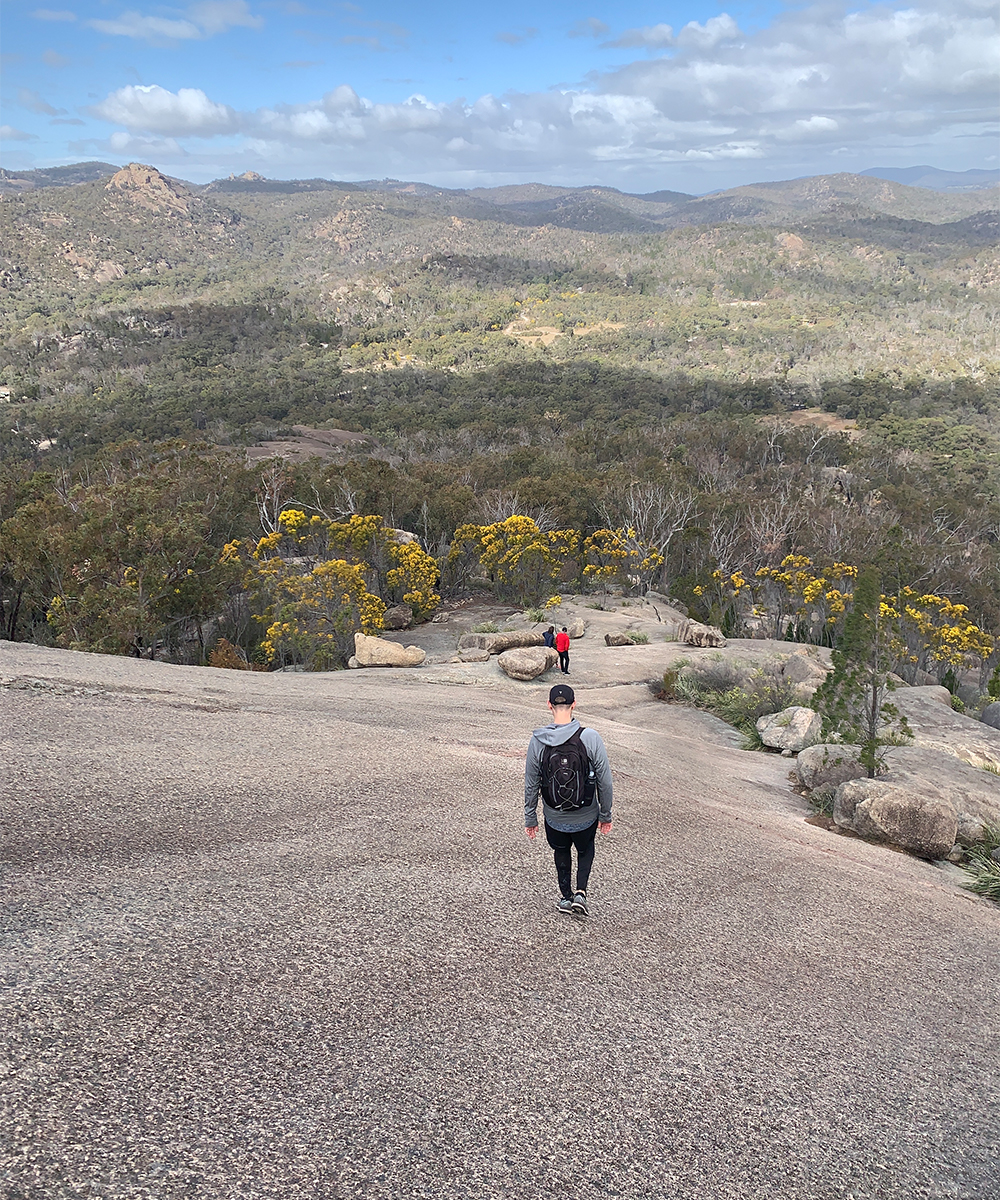 Sip Your Way Through The Granite Belt's Finest Wineries
Ok, yes we know you've been chomping at the bit to get to the Stanthorpe wineries section. The wineries and subsequent wine tastings are really the stars of the show in this country town. There are wineries upon wineries in this neck of the woods, but we've narrowed it down to a couple of our top picks.
Balancing Heart
Taken over by experienced entrepreneur, Greg Kentish, Balancing Heart is undoubtedly a must-see vineyard not only in Stanthorpe but in all of Australia. Free wine tastings are on offer, as well as proper full-blown wine tasting classes in the cellar on Saturdays. Need a little nosh? The gang have a woodfired pizza oven where they sling pizzas that give those in the big city a run for their money. Snuggle up with a blanket by the bonfire and watch the sun go down—just like your desire to return to normal life.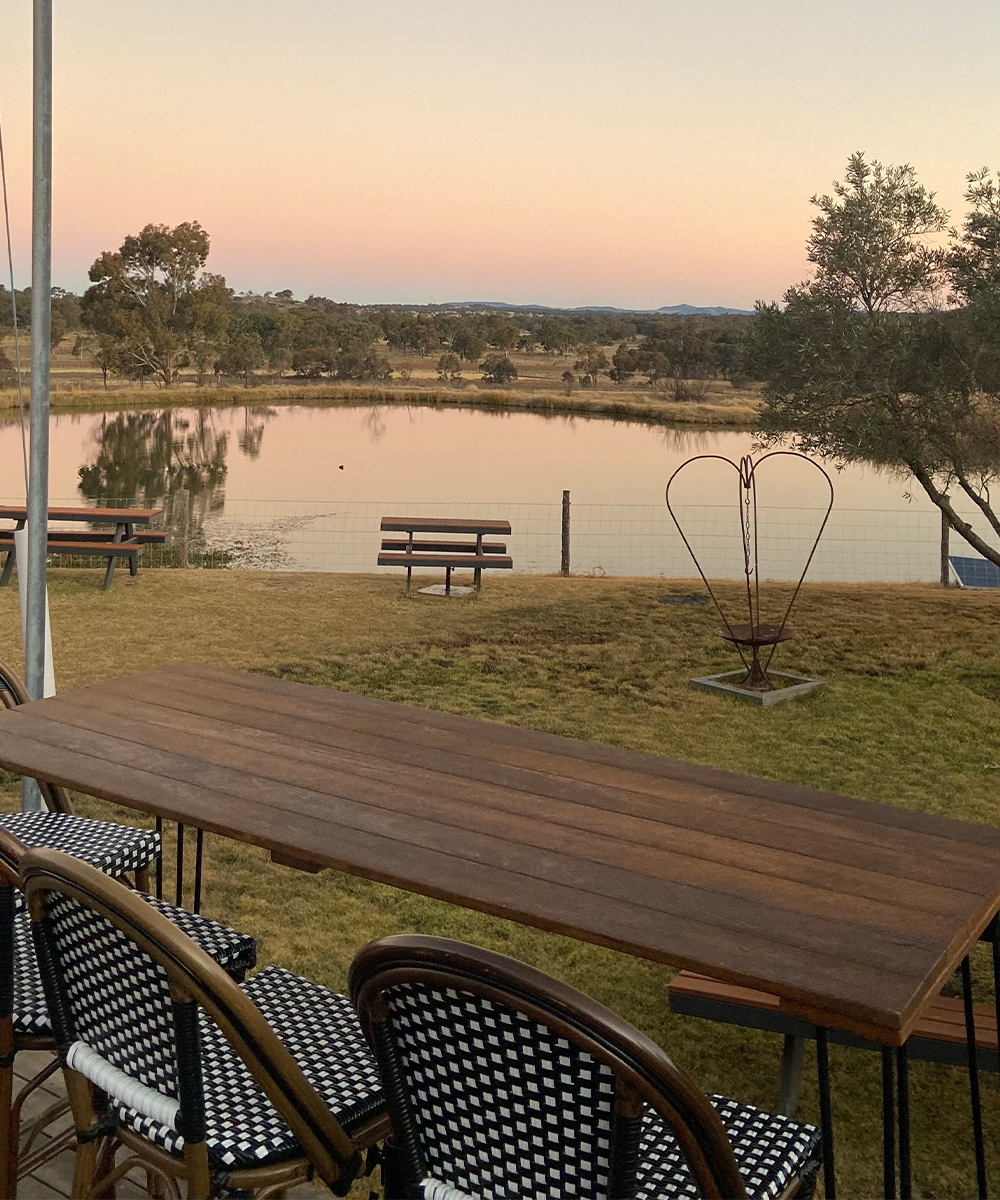 Girraween Estate
Lisa and Steve Messiter are the geniuses behind Girraween Estate, a vineyard that has produced over eight award-winning drops over the last 10 years. The specialty here is sparklings and stunning views of their expansive vineyards and rolling hills. Reviews from all over the web sing praise to Girraween Estate, and almost all of them recommend ensuring you swing by the vineyard if you're in the area, and we agree. When it's finally time to go, sign up to the Girraween wine club to get their award-winning wines delivered to your place.
Ballandean Estate Wines
It's all going on at Ballandean Estate, whether you want to settle in all afternoon and well into the evening or just have a quick tasting and continue on your Stanthorpe adventure. For a familiar wine tasting experience, go for the 45-minute session where you can choose the wines that suit your palate from the team's extensive list, or allow staff to take you on a personalised wine journey. The gourmet platter and tasting paddle session in the new Barrelroom Wine Lounge is a level up though—score an overflowing charcuterie board filled with local produce and paired vino flights that are sure to be heavenly.
Tobin Wines
Turn down the picturesque driveway to Tobin Wines, and you can't help but hear Luigi Boccherini's Minuetto in your head. If you're well and truly a wine buff, this is the spot for you. The professionals at Tobin Wines pride themselves not only on their drops but also on their excellent way of explaining wine terms to their visitors. Nitty gritty aside, the wine tasting shed is a pretty cosy spot to spend an afternoon and they are very generous with the tasting pours, so you're bound to get tipsy enough to buy a few bottles to take home.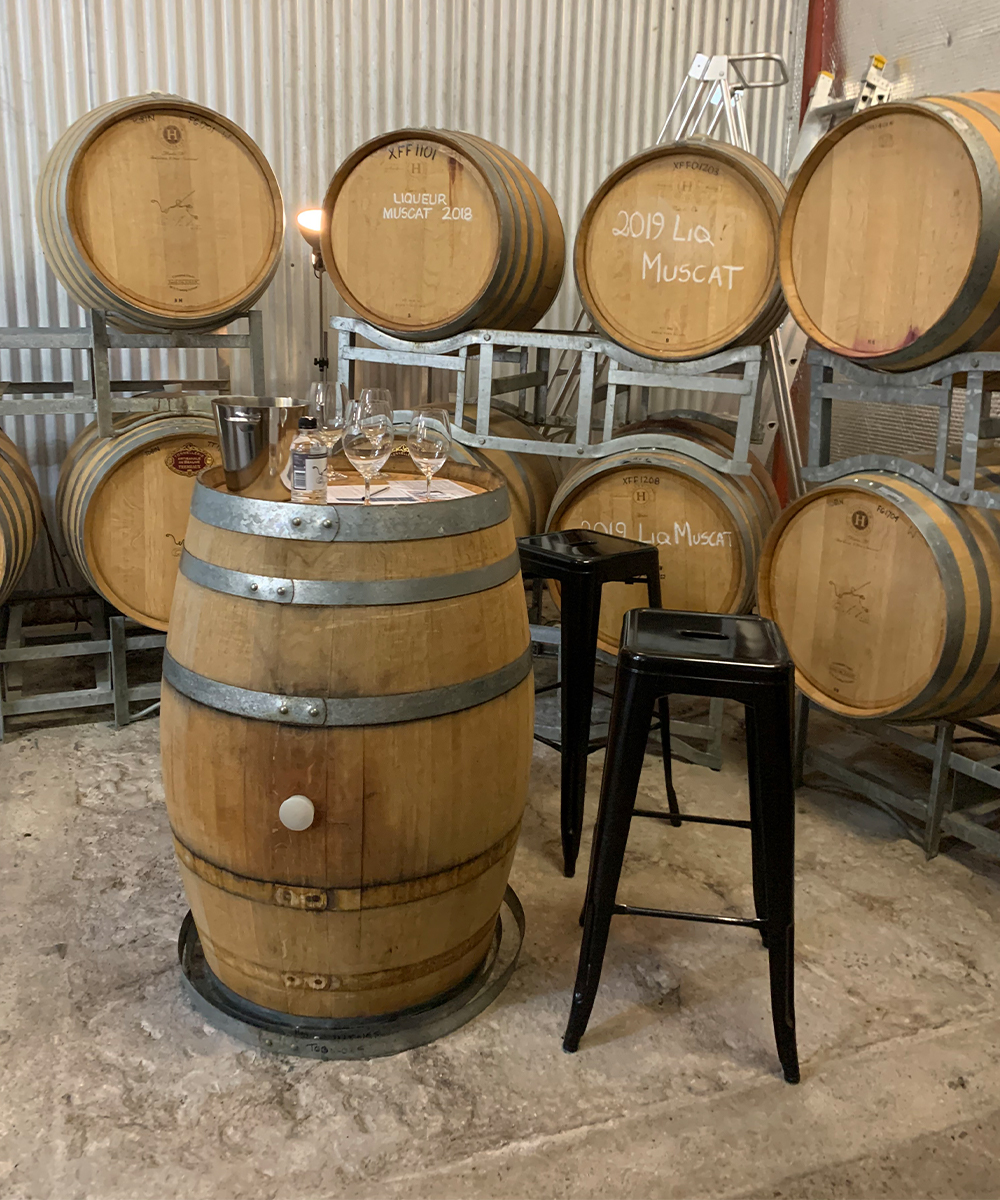 Eat Your Weight In Artisan Cheeses
Sound the trumpet, there's a whole cheesery in Stanthorpe to eat your way through. Look for the cow on the roof of the Jersey Girls Cafe, and loosen the belt to try the cheese tasting platters ($5 to try 14 kinds of cheese and three spreads and relishes) at Stanthorpe Cheese. If you're a little more hungry, or just want to dial up the delicious, go for a toastie where you can choose your bread type, cheese, filling and spreads all from local producers.
Climb Bald Rock
Ok, you've found a new fave wine, and eaten your weight in local artisan foods and cheeses—it's time to work some of it off. Head on out to Bald Rock National Park to hike your way up Bald Rock's dome, the largest exposed granite rock in Australia. Cop the crispest breeze of your life and take in the remarkable surroundings from the top. Providing you book a spot, you can also pitch a tent and camp in this national park.
Stanthorpe Restaurants, Bars And Cafes
Essen Restaurant
As if you needed any more convincing to get out there, Stanthorpe is lowkey a bit of a huge foodie hub. With the perfect soil for growing basically anything, all the local produce is some of the best in the state. This is particularly evident at Essen Restaurant. A female-owned and operated gourmet spot on the main drag of town, Essen features a weekly changing menu heroing a boutique selection of the Granite Belt's finest fresh produce. It's BYO only, so make sure to cop a bottle of your fave wine from one of the local wineries to mull the night away. Word has well and truly gotten out about Essen, with the place being booked out sometimes months in advance, so securing your booking in advance is a must.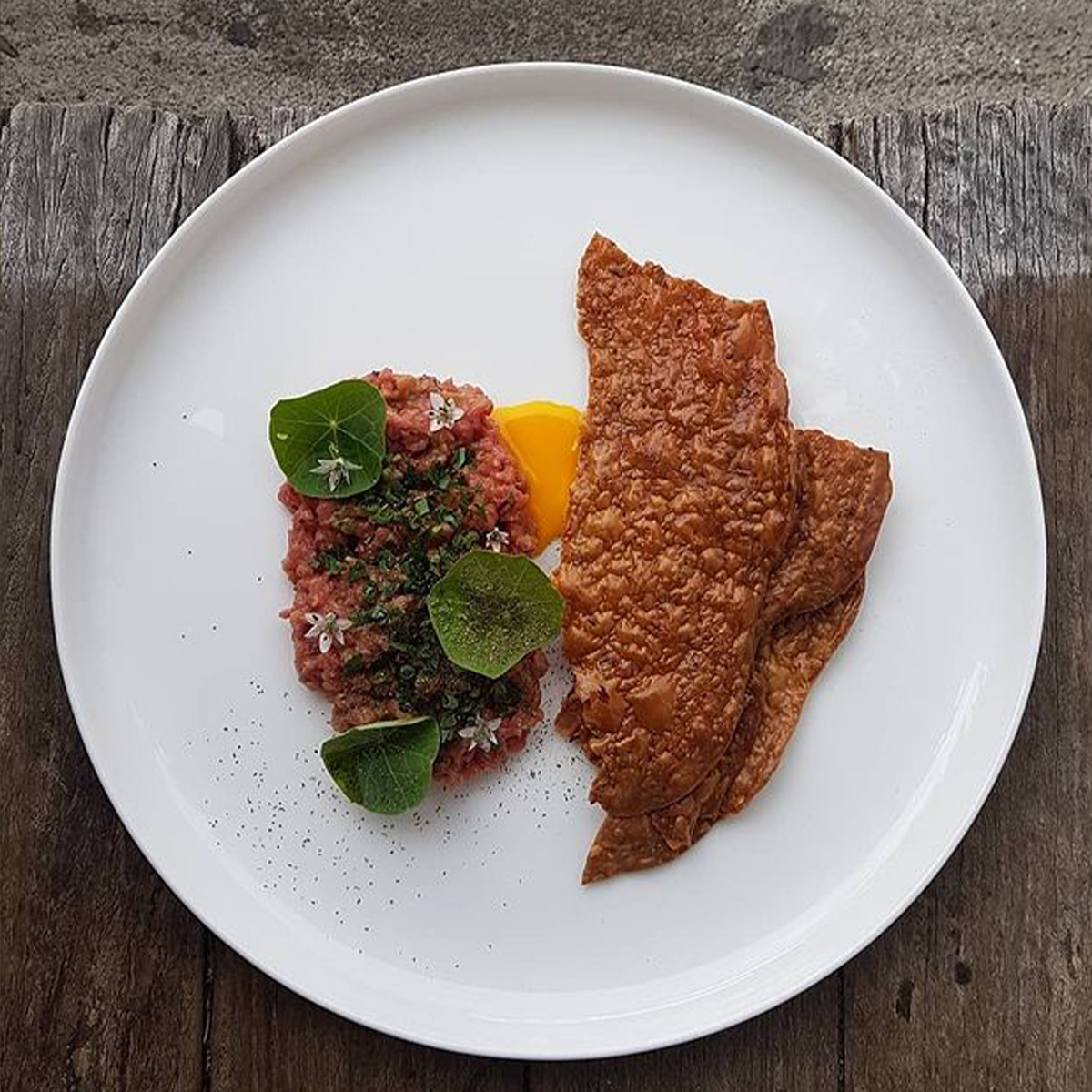 Granite Belt Brewery
Had enough wine? Like you would halfway through your uni sharehouse gatho, just swap to beer. Enter: Granite Belt Brewery. Granite Belt Brewery is the premier Stanthorpe brewery, crafting refreshing and tasty craft beers and ciders for over 10 years. A tasting paddle is mandatory, giving you the chance to sample over 10 different beers and ciders brewed on site. The restaurant at the brewery is also a firm favourite amongst travellers and locals alike, which is well justified after one look at the hearty and delicious menu.
Suttons Farm
Located smack-bang in the middle of a working orchard, Sutton's Farm is a must-visit. Award-winning cider is the name of Sutton's game, but their apple pie has earned them their household name status. Almost all of the varieties grown at Sutton's are included in the pies, which the team reports are very labour intensive to make. They cook up to 800kgs of apples a week, and enough house-made butter-laden pastry for over 160 apple pies which somehow transport you back to your own grandmother's kitchen with each and every bite. Sutton's Shed, the little cafe that all of this goodness gets dished out of, also serves up other house-made classics like pies and sausage rolls with the crispiest pastry known to man, classic farmhouse scones and all sorts of other produce, condiments and ciders grown and made on site.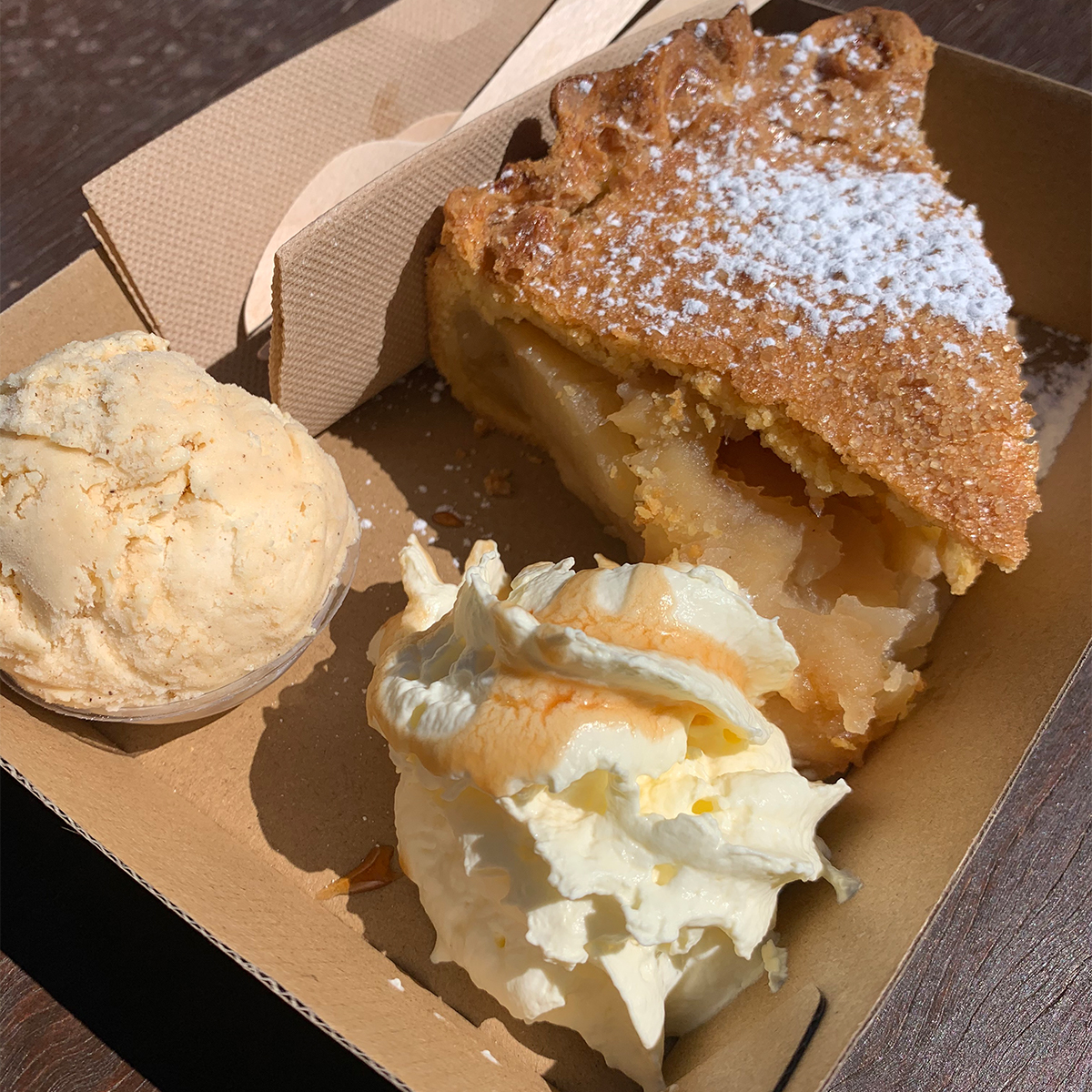 Heavenly Chocolate
Adorned in a spectacular wisteria blanket, Heavenly Chocolate is worth the pit stop off the drive to Girraween National Park for their range of chocolates, gourmet goodies, hot chocolates and coffees that you can enjoy in the abundant outdoor garden. It's downright decadent and sure to be one of the most surprising stops on your trip
Brinx Deli & Cafe
It's near impossible to miss the bright pink Brinx Deli and Cafe sign and trust us, you'll be glad you didn't. A bustling cafe with a sleek interior, Brinx is your one-stop shop for consistently banging classic brunches with specialty coffee. Swing by for breakfast for generously sized bacon and eggs with everything, or the raved-about French toast to fuel you up for your day of adventuring around.
Love a country escape? Check out our guide to Toowoomba here.
Image credit: Airbnb, Urban List archives