"Eclectic, colourful and over-accessorised" is how Sydney creator and digital artist Tara Chandra describes her style. Motivated by dressing differently and being unapologetically herself, Chandra's refreshing and playful approach to fashion is what catapulted her to social fame.
While Chandra has let go of some nostalgic trends (denim skirts over three-quarter leggings), she's come full circle on her childhood velour tracksuit, embraced her obsession with hair rings and mastered the art of experimental layering over the years.
With H&M's latest autumn/winter 2022 collection being the embodiment of empowered personal expression, we asked Chandra to show us how she spins her own unique looks together to inspire your own style journey.
Your style is extremely experimental, where did your curiosity to create something totally unique come from?
Experimenting with my style came naturally to me and has slowly developed over time. I've always been curious about fashion, how it can make you feel, and wearing pieces that stand out and are unique from the crowd. I have almost always felt comfortable being different because being the same as everyone else felt boring. Fashion has always been the driving force for expressing myself differently.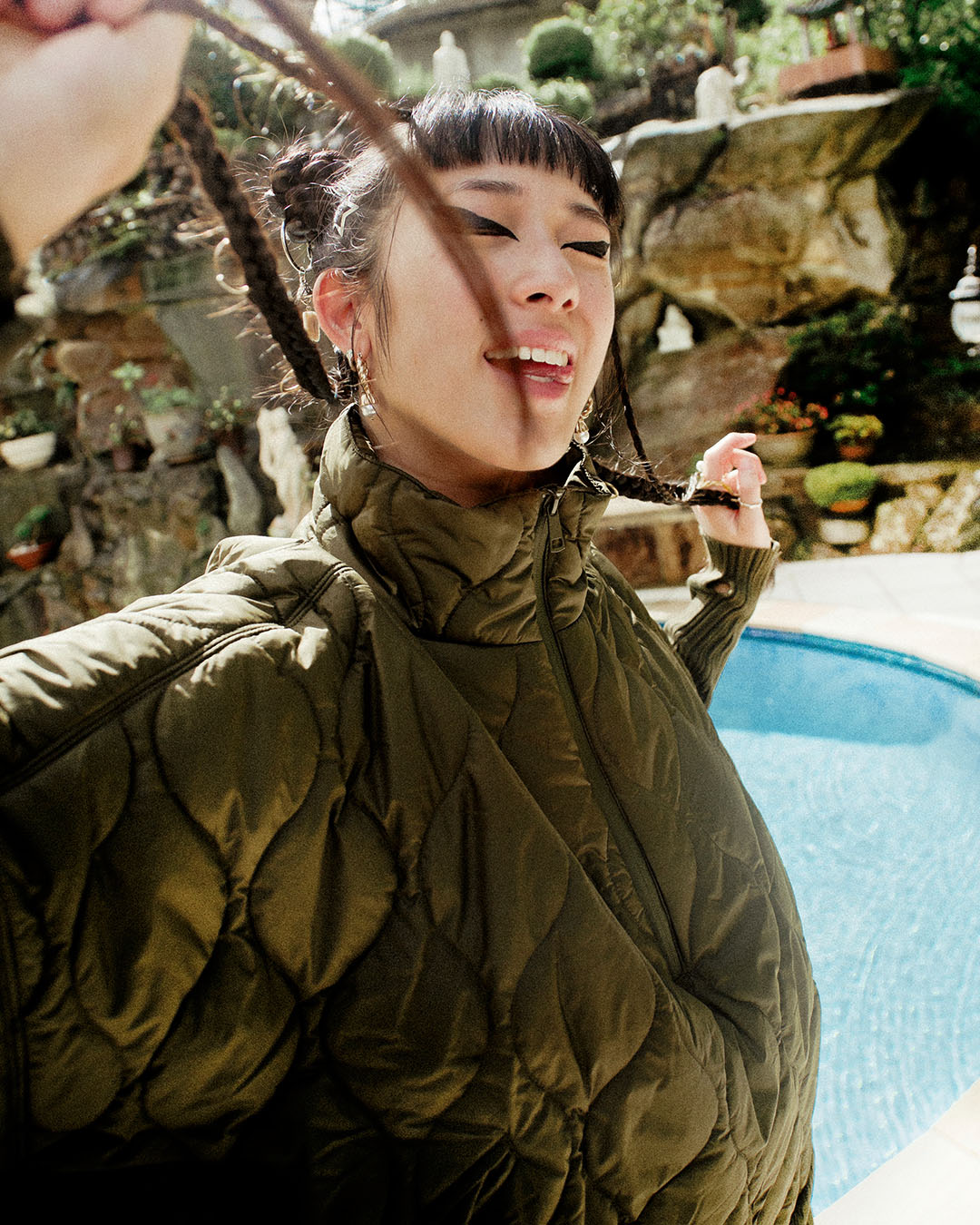 Can you describe your style growing up and how that has evolved?
My style as a child was my older cousin's hand-me-downs! My older cousin would give us giant garbage bags of her old clothes which my sister and I would sort through, before donating the pieces we didn't want. Honestly, wish I could still get the giant bags of clothes today [laughs].
I always looked up to her as my style inspiration. She was the cool older cousin that could wear and do whatever she wanted. Simply getting her hand-me-down clothes was a goldmine and an influence on my style in itself.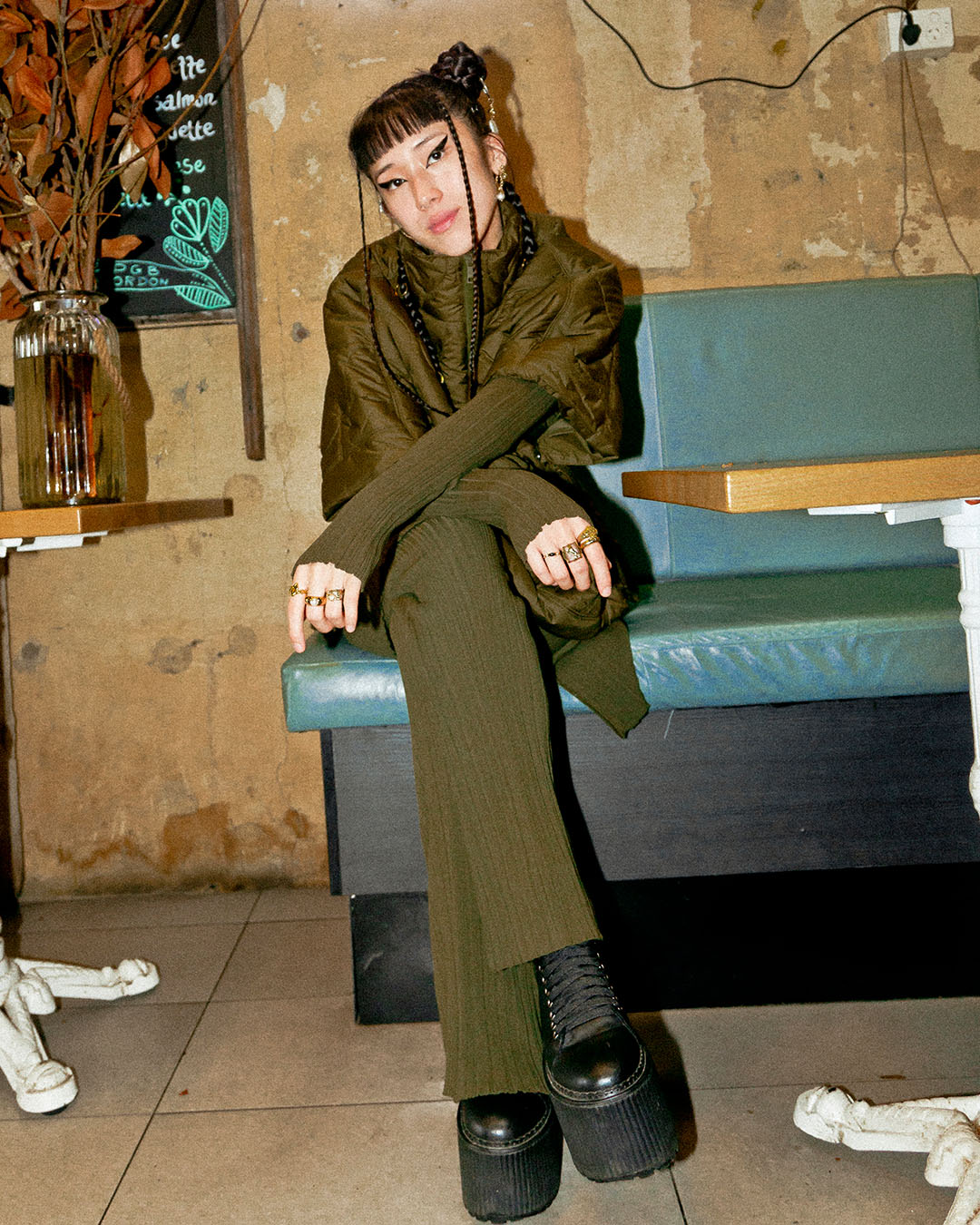 How has your South East Asian culture influenced your style?
My ethnicity definitely plays a role in the conservatism I had to show in my outfits growing up. As soon as I started getting into fashion, my outfits were loud, out there and colourful, which was never an issue. But I always had to make sure my shirts weren't too cropped, the necklines weren't too low, my skirts weren't too short. It came down to a lot of layering 'revealing clothes' on top of other pieces and just bending the rules.
As I've gotten older, my parents have definitely become more relaxed with this, but I still get told off every now and again. With East/South-East Asian parents, you have to listen—if you know, you know. But at the end of the day, my parents and family have always been the most supportive people in my career and fashion journey. They always encourage me to be creative, never push me to go in a direction I didn't want to, and although they're conservative about some things, their ability to push boundaries and see my success outside of a typical career path is something I'm so grateful for, that I know a lot of other people in this industry don't have.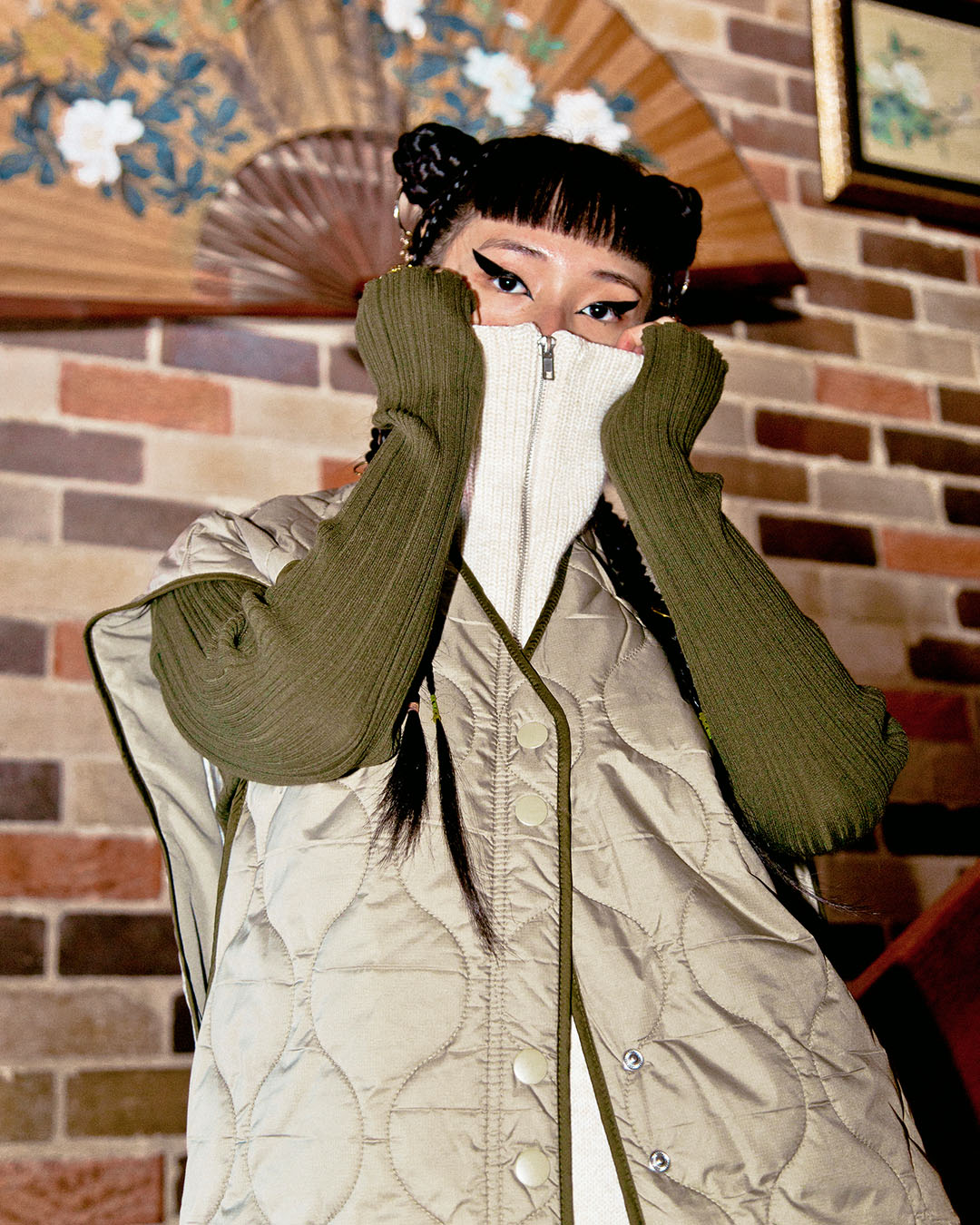 What were some of your favourite fashion pieces or looks growing up?
I remember wearing a denim skirt with black three-quarter leggings underneath. It was cute for its time [laughs].
I went through a period of not really being into fashion, then transitioned back into fashion with the 90s trend on Tumblr in early high school. I was obsessed with my vintage. Denim overalls, denim skirts, denim jackets and oversized tees. This was around the time my grandpa passed away, and all the family members were able to pick out the clothes they wanted to keep. We pulled out some amazing vintage t-shirts and jackets that I really cherish in my wardrobe to this day.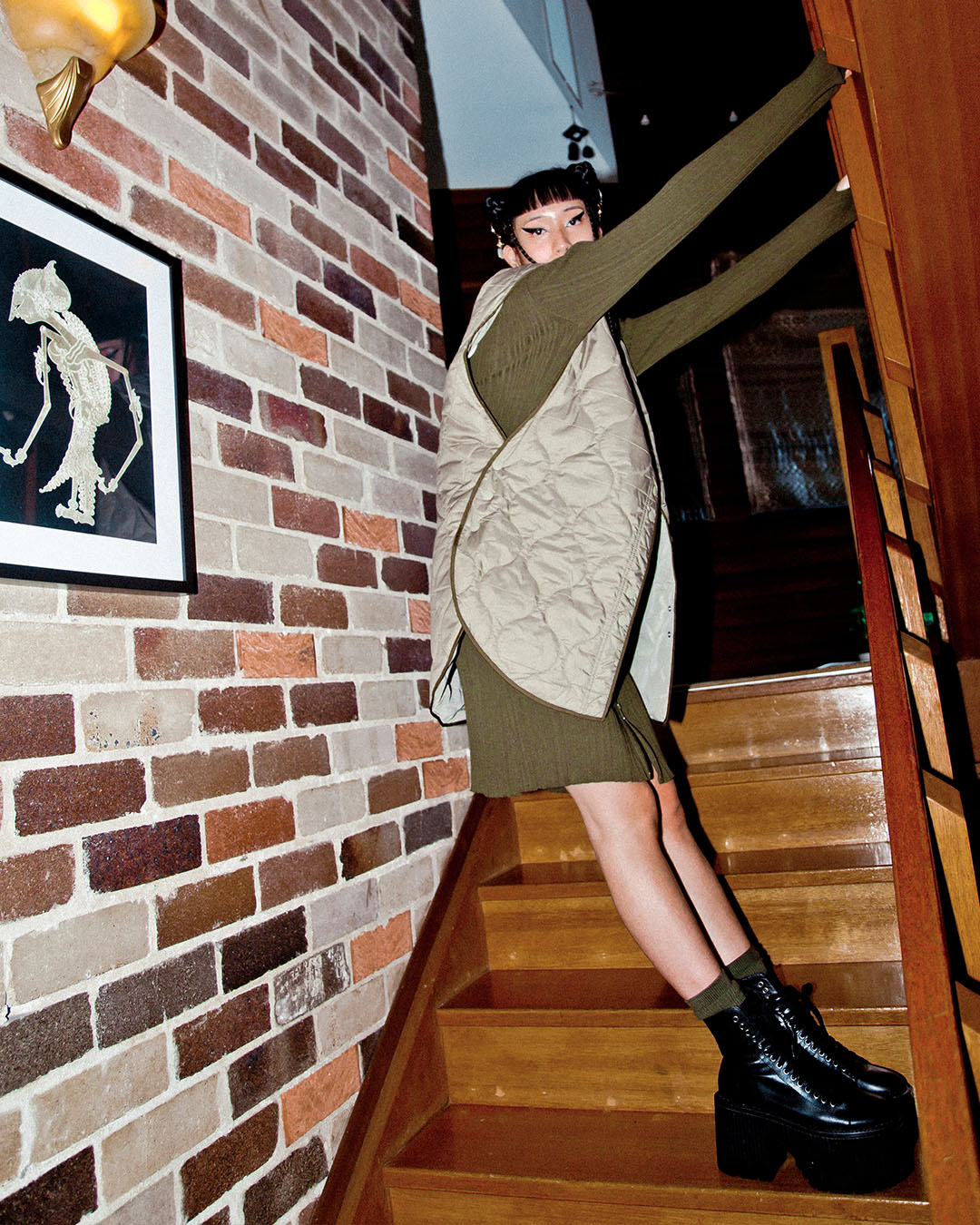 Looking back, have you ever had any fashion faux pas or regrets?
I definitely thought my hot pink matching velour tracksuit set was a faux pas for many years. But we've come full circle, and I own an almost exact matching tracksuit set now.
Fashion is personal; have you ever felt like you've had to fit into a particular box?
Definitely in early high school. It's the most insecure time, where all you want to do is fit in. But Tumblr and YouTube really opened my eyes to a whole world of fashion and style that I loved and wanted to explore. So I did!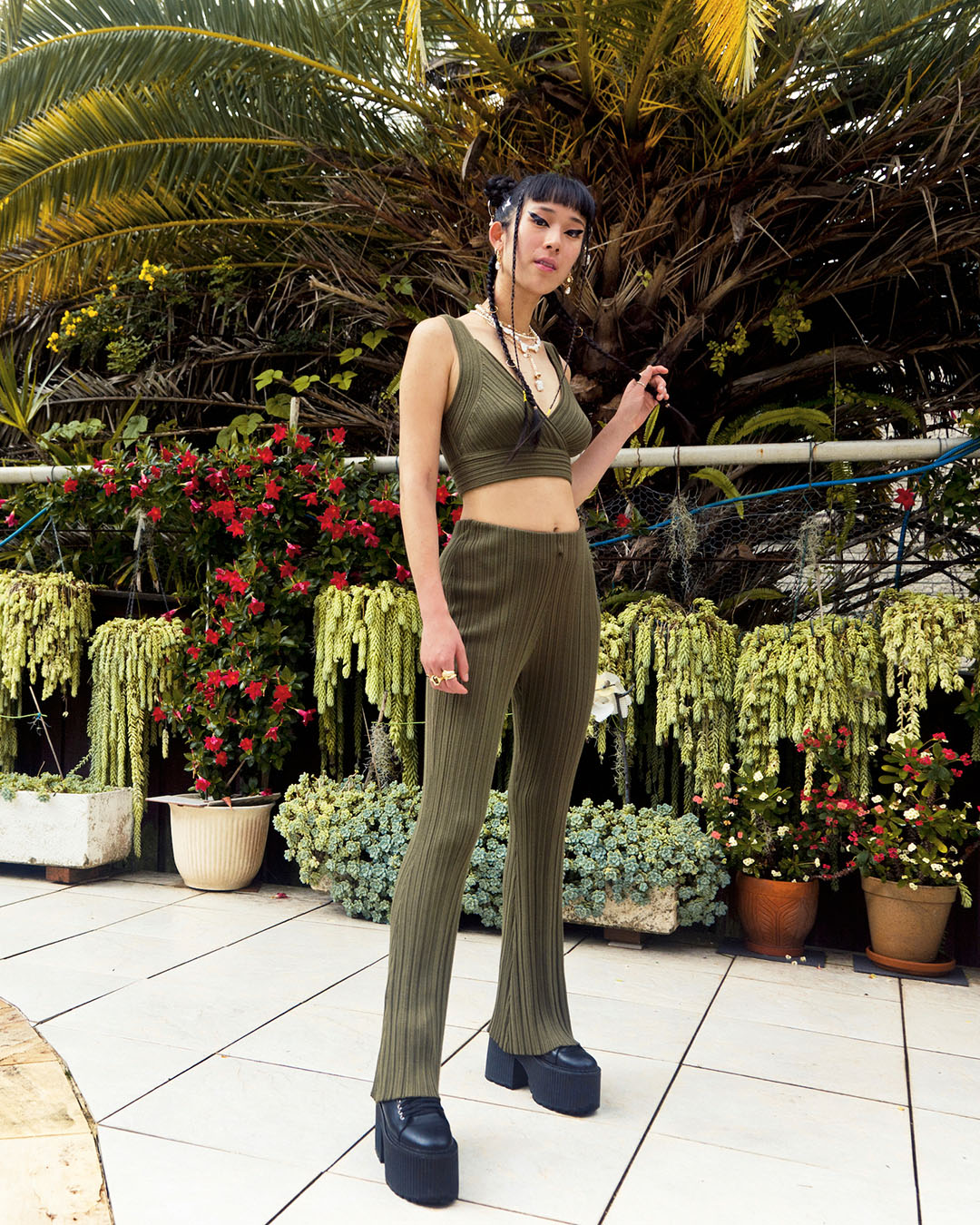 Do you feel like you've gained confidence in the way you dress?
Absolutely. I've always been shy and introverted. Fashion and social media has been the catalyst for the growth in my confidence over the years and has been a driving force for being unapologetically myself in the way that I want to dress. I feel the least confident when I'm wearing something that isn't 'me'—and I think that speaks for itself.
You mentioned you have a love for vintage, what do you do to be more sustainable when it comes to your wardrobe?
I rarely buy clothes, and if I do, I always shop second hand, from small designers or sustainable businesses. I also have a small Instagram secondhand/vintage business with two friends that allows us to feed into the circular fashion economy, giving old clothes a second life—hence the name, Second Time New.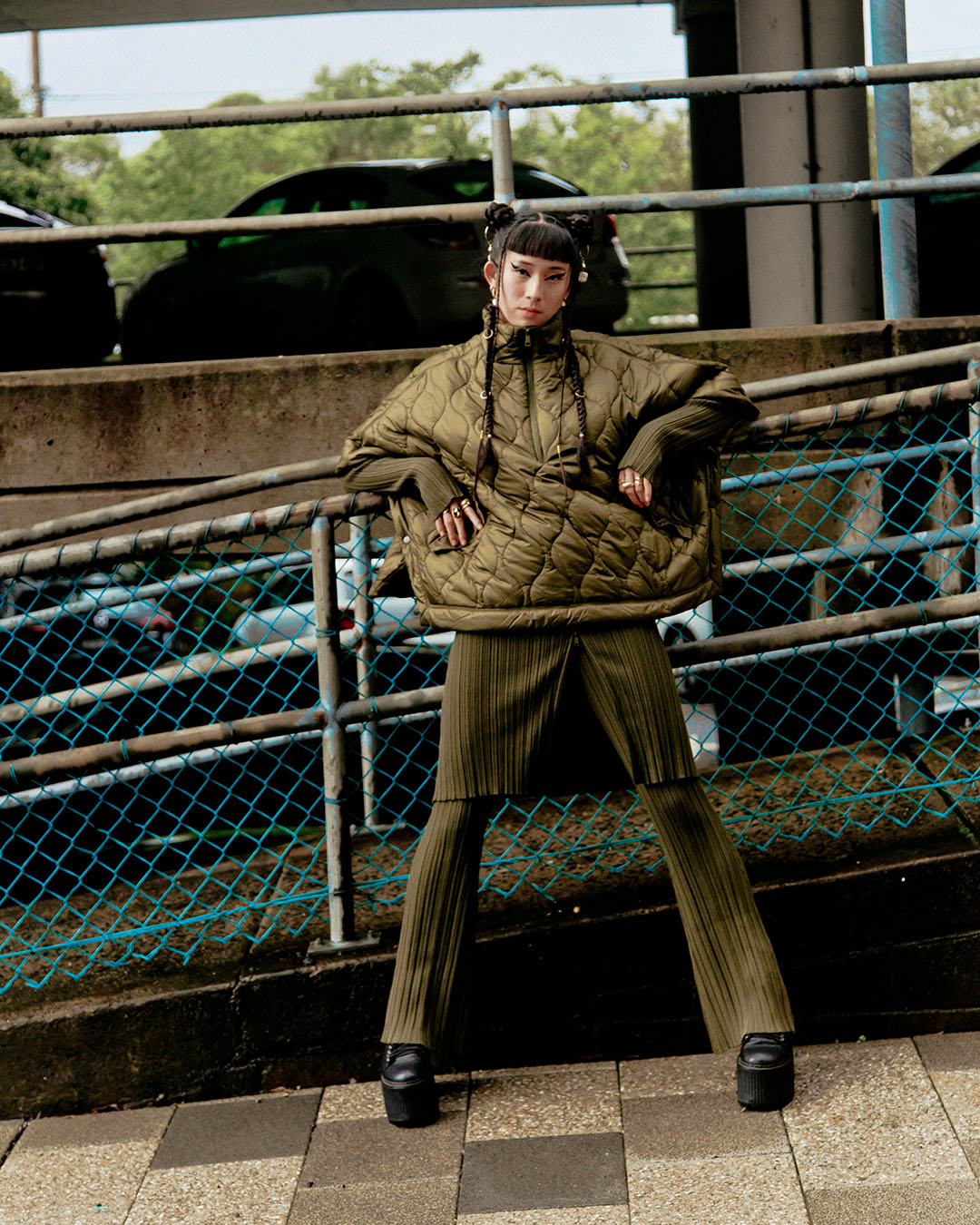 You also create insanely-cool makeup looks, what are your favourite beauty trends and how do you make them uniquely you?
Along with every other 20-plus-something-year-old on this planet, Euphoria has really pushed me to play around with colour and designs in my makeup. In saying that, I don't religiously follow makeup trends. If I want to try something new, I usually work around my typical winged eyeliner to make it different, whilst still being me.
Any advice for someone who's on their own style journey right now?
Just do it. The best time is now. And remember that the only person you're dressing for is you.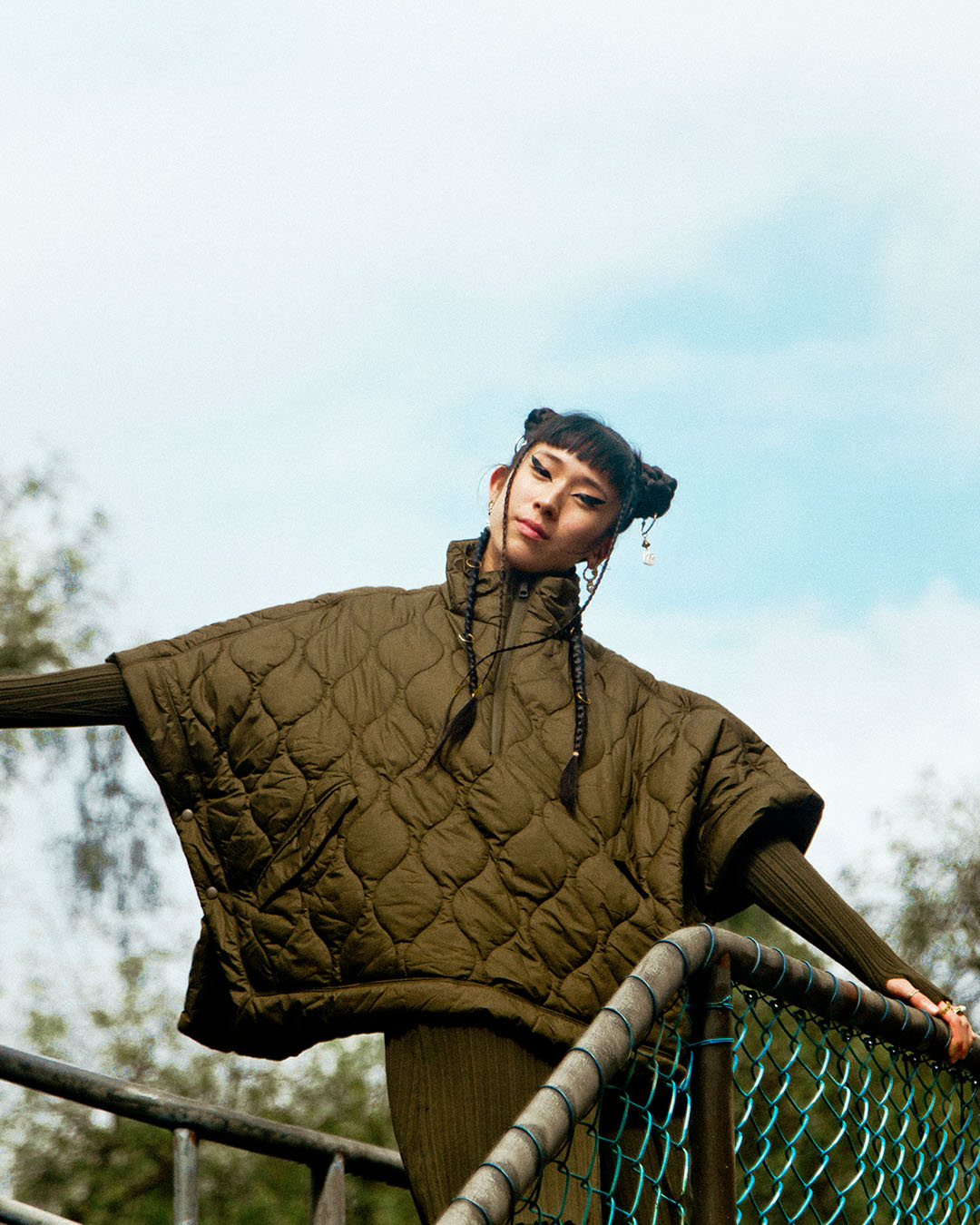 Love Chandra's look? Shop the new H&M autumn/winter 2022 collection in-store today. Trans-seasonal dressing meets sartorial style in the latest collection, bringing a twist of athleisure, function and tech to your wardrobe.
The collection also champions conscious style, as the vast majority of the garments are made with sustainably sourced materials.
Beyond this collection, you can take your sustainable sartorial style a step further with H&M's Garment Collecting Programme. Take any unwanted clothes or textiles, by any brand and in any condition, to an H&M store and receive a voucher to use on your next purchase, and receive points that transform into vouchers when you shop Conscious products (those marked with a green tag) or when you bring your own bag to shop in-store. That's a win for you and a win for the planet.
Editor's note: This article is sponsored by H&M and proudly endorsed by Urban List. Thank you for supporting the sponsors who make Urban List possible. Click here for more information on our editorial policy.