Forever spending the last of your pennies on necessities like groceries, rent and rego, with nothing to spare for a little pampering? We know what adulting can do to the bank account (just wait until you have to do it, Gen Z) leaving us with little to no dosh at all to spend on our much loved (but expensive) beauty routine. But resort to DIY jobs no more as The French Beauty Academy is here for those who can't splash out, with a student clinic that will leave you agog at the price of their beauty treatments.
Located in the CBD, the new school is the second campus from The French Beauty Academy (their first has been teaching students on the Gold Coast for over 30 years) and has you covered for every beauty appointment you could ever imagine. Think $20 facials, $10 gel and acrylic nail sets (yes, you read that right), $35 Brazilian and underarm laser hair removal packages, $5 eyebrow wax and tints and $15 spray tans. And before you start worrying that they won't be as good as at your usual beauty spot, we've gone in for a few treatments ourselves already, and they are just as good as any fully qualified professional could do—after all, is your usual beauty therapist being graded at the end?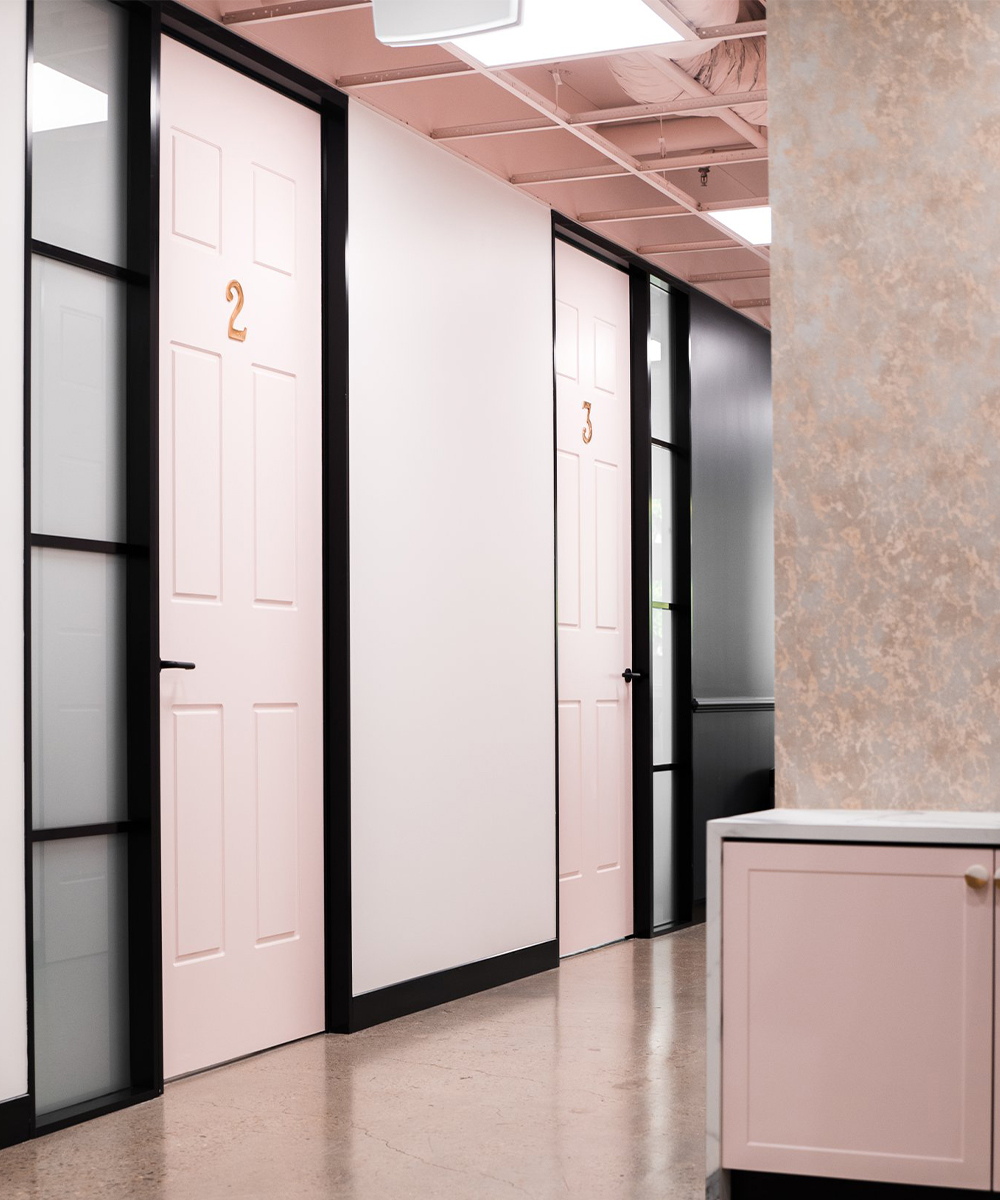 Oh and did we mention that you can get a Brazilian or full body wax for free? And it gets better—after your free appointment (still seems too good to be true right?) you get a $10 voucher to spend on your next visit to the beauty school just for giving their students the opportunity to perfect their skills.
Not only will these up-and-coming beauticians pamper you for a steal, but they'll do it in a stunning pink and aesthetically pleasing two-storey space that looks far more boujee than you'd expect from a student clinic. Picture your prettiest, pinkest Pinterest board and you'll have an idea of just exactly what we're talking about. With plenty of marble, plush pink seating and gold detailing, you'll be taking pictures before your appointment has even started.
You can check out the full line up of treatments on offer and book your first appointment here.
Here's where you'll find Brisbane's best hairdressers.
Image credit: The French Beauty Academy