Whether you're heading north on an epic coastal Queensland road trip or you're looking for a chilled spot to relax on the beach, make sure you check out the Mackay Region. Overflowing with stunning natural features and wildlife, Mackay is the perfect spot for a relaxing, much-needed retreat. There are plenty of local haunts to explore, shores to sunbake on, and activities to take part in, all nestled amongst of Australia's richest nature reserves.
We've teamed up with Queensland to help you plan your relaxed Mackay adventure with our guide to the best places to eat, sleep, stay, and explore.
Things To Do
Meet Wallabies And Kangaroos on the beach at sunrise
Wake up before the sun and head to Cape Hillsborough where you'll meet gorgeous Eastern Grey Kangaroos and Agile Wallabies on the beach. This magical moment is one of the most photographed and iconic experiences in Queensland that should be on everyone's bucket list, so we recommend booking your Wallaby Tour, stat. Continue your day with a hike through Andrews Point Track that'll offer up even more incredible picture-perfect moments.
Explore Mackay's natural beauty
Shrouded in mist and clad with dense forest, the mountainous Eungella National Park is a treasure trove of plants and wildlife. If you get the chance, you need to spend a day or two exploring the mountains, streams, and picturesque views that are sure to take your breath away.
Spend your day at an inflatable water park
For a change of pace, spend the day flinging yourself into the water over and over again at the Mackay Aqua Park. Floating on the water you'll find a maze of inflatable structures that are specifically designed for one thing - fun. Perfect if you're travelling with the family or just need to cool down on a hot summers day, the Aqua Park is a must-do for any Mackay traveller.
Eat and drink your way through a sugar plantation
Because who can resist a day filled with sugary goodness? Sarina Sugar Shed is overflowing with sweet surprises around every corner, making this the ideal destination for those with a sweet tooth. Take their tour to learn about the history of the sugar mill and distillery and enjoy samples of their sugary schnapps, ginger beer, and cult-status rum.
Take the time to stop and smell the orchids
If you're known for indulging in an episode of Gardening Australia every now and again, you're going to love wandering around Queens Park in Mackay. The idyllic landscape is a manicured, visual symphony of sprawling tropical gardens and majestic trees. Make your way to The Ken Burgess Display House for their true gardening masterpiece, the Orchid House, teeming with local and exotic orchids hanging from every surface.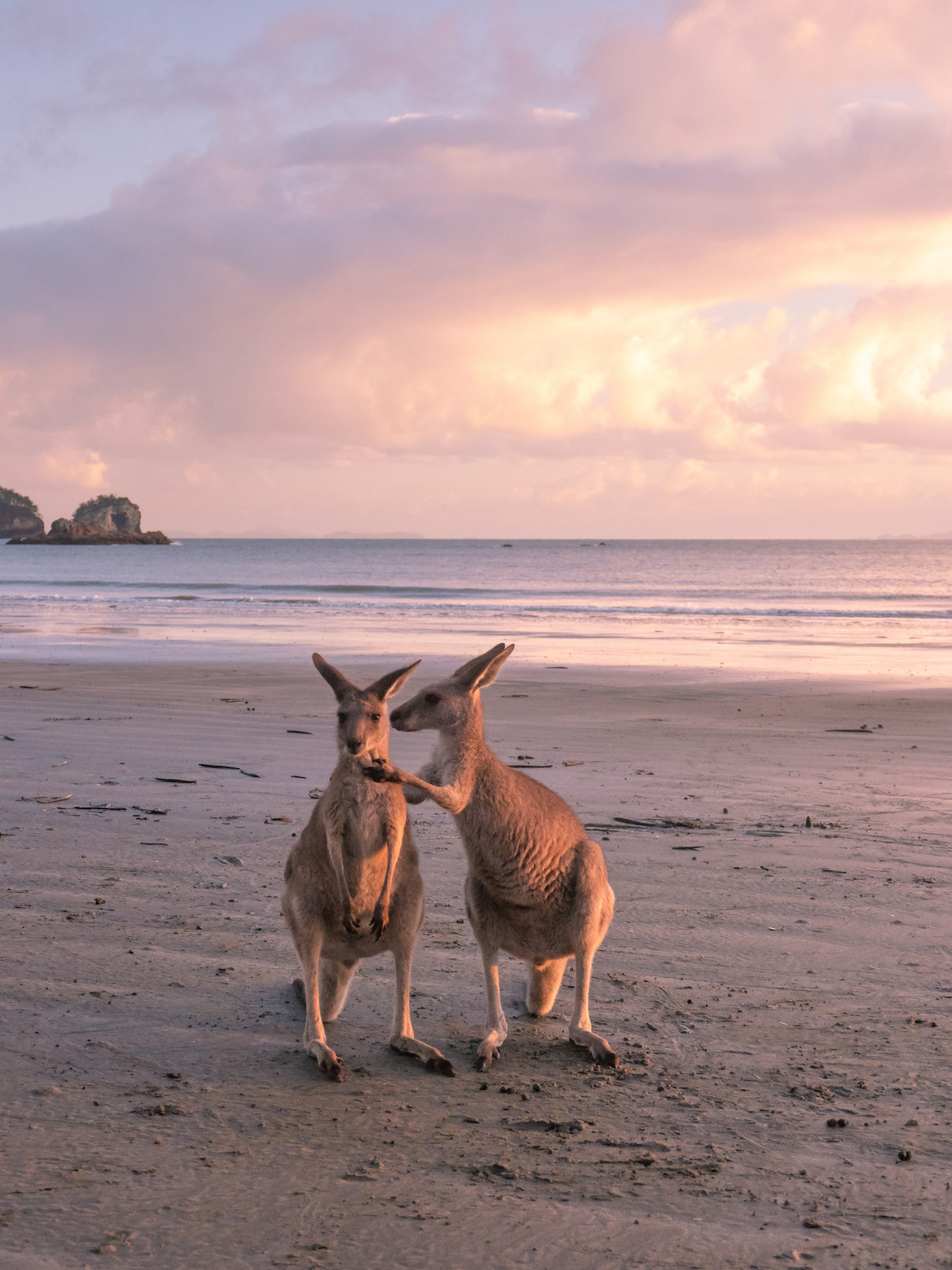 Where To Eat
9th Lane Grind
This hidden gem nestled between Wood Street and Ninth Lane, 9th Lane Grind is serving up serious goodness for your next brunch. If you want an entire menu of 'grammable dishes with a vibe to match, you won't be disappointed. Not only do their unique and healthy creations look the part, but they are also unbelievably tasty and downright inventive. Even their smashed avo is a thing of beauty, topped with edible flowers and best served with a stunning parfait.
Twenty50 Nice Cream and Espresso Bar
Whether you're in it for the espresso or the nice cream, Twenty50 is definitely one to hit on your coastal Queensland road trip. Located just north of Mackay and a stone's throw away from Dolphin Heads, this gorgeous eatery is all about bringing you the very best comfort food they can offer. The menu is constantly adapting with the seasons, creating unique eats with seasonal produce. Make sure you hit up their nice cream sundae bar before you leave - trust us, the peanut butter caramel sundae is where it's at.
Roshni Indian Restaurant
Forget all the average butter chicken you've ever had and book a table at Roshni Indian Restaurant pronto. Voted the best Indian restaurant in Australia, Roshni effortlessly merges authentic Indian tradition with innovative new flavours and techniques to take your dining experience to the next level.
Let's Do Greek
Experience the pinnacle of traditional greek cuisine in the heart of Mackay at Let's Do Greek. Settle in for the feast of your life as you select from a hefty menu of Greek favourites, cooked to perfection. Let's Do Greek is also great for a quick bite thanks to their legendary yiros and their newest addition to the menu, loaded Greek fries with tender, marinated pork, lamb, or chicken, smothered in your choice of cheese sauce or sour cream.
Where To Drink
The Grove
For modern pub vibes and live tunes hit up The Grove. The perfect place to grab a schooner, The Grove boasts two bars for you to explore. First, chill with friends at the public bar which is packed with pool tables, a jukebox, and arvo sesh atmosphere. For the sports fans, make your way to their cult-status sports bar to catch literally any and every big game or match that you're dying to see on your travels.
The Paddock & Brew Company
All about bar snacks and craft beer is The Paddock & Brew Company. The ideal spot to grab a cheeky brew, The Paddock always has something exciting on tap, whether it be a funky new craft or strawberry and lime cider. They also work a mean smoker, serving up the best slow-cooked, American style eats in Mackay made with locally sourced ingredients.
The Dispensary
Whether you're in it for their impressive list of wines, an extensive collection of top-shelf spirits, or a wide range of crisp beers, make sure you grab a drink at The Dispensary Bar. Top-notch drinks aside, the bar itself sports dimly lit, moody vibes, clad with trendy red brick and hardwood floors reminiscent of the building's original, 1936 state. If you're planning an event, request the cellar where you can sip your drink of choice surrounded by floor to ceiling fine wines.
Empire Alternacade
Tucked away on Victoria Street in Mackay, you'll be beckoned in by a black door labelled Empire and a stairway lined with epic murals. Head downstairs and enter an underground world of pool tables, graphic art, and arcade games as far as the eye can see. Come for the great tunes and killer cocktails and stay for the massive variety of games and the adult-arcade atmosphere.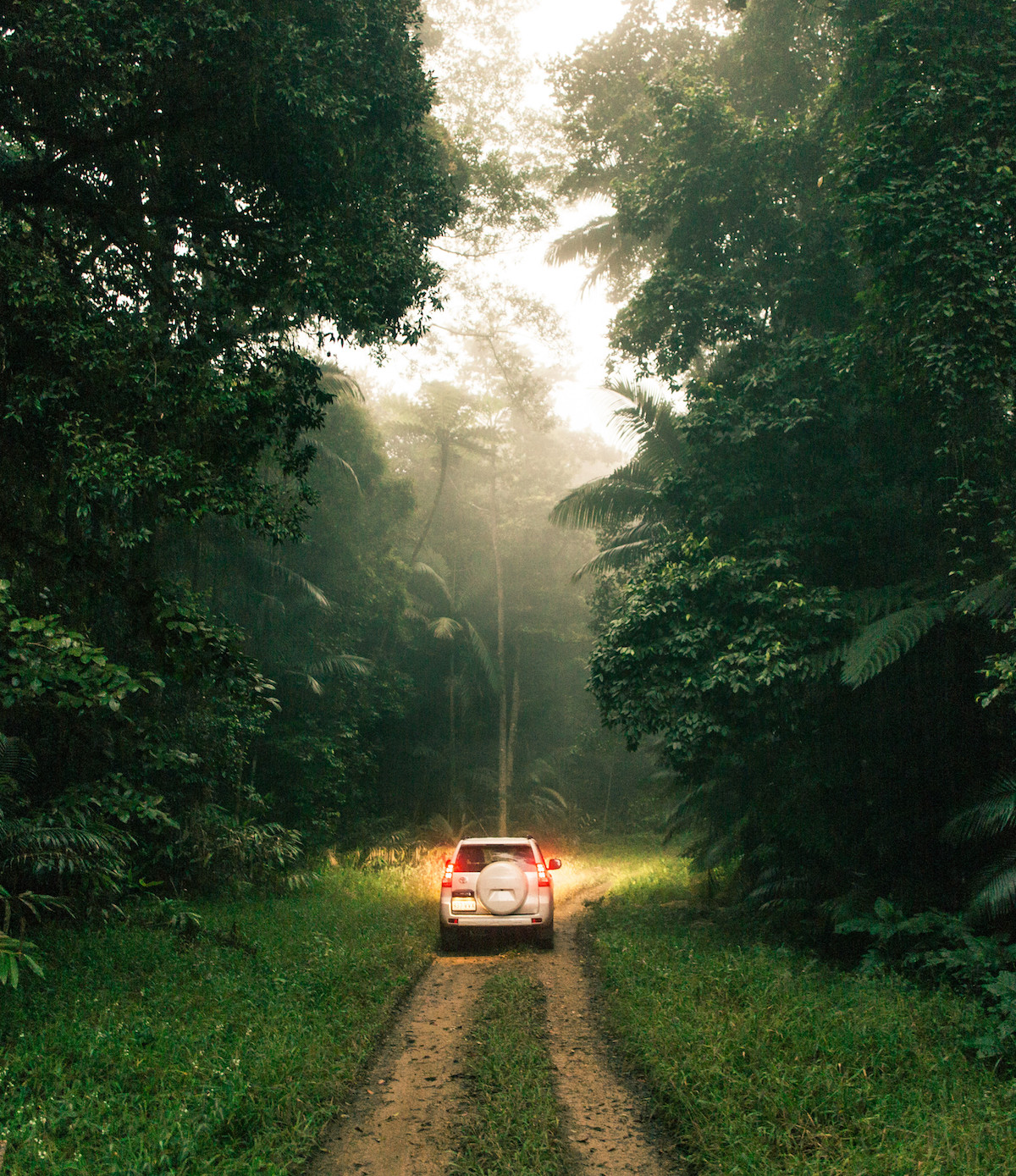 Where To Stay
Broken River Mountain Resort
Nestled amongst the babbling brooks and mountain tranquillity of Eungella National Park, you'll find Broken River Mountain Resort. This eco-resort is all about sustainably sharing their love of the area. Cosy up in one of their lodges or studio accommodation at night and spend your days exploring the national park, making the most of their on-site, acclaimed chef's cooking, and watching the platypus feeding as the sunsets.
Cape Hillsborough Nature Tourist Park
For picturesque views in a quiet, relaxed setting, make your way north from Mackay and visit Cape Hillsborough. The Cape Hillsborough Nature Tourist Park has prepared the ultimate relaxing holiday experience, whether you decide to camp, caravan, or book one of their comfortable apartments. Make sure you wake early enough to catch the sunrise on the beach where you'll likely spot a family of kangaroos and wallabies, bouncing along the sand.
The Shores Holiday Apartments
For a true resort-feel experience, book your stay at The Shores Holiday Apartments. Backing on to Blacks Beach you're in the prime location for a secluded beachfront holiday. Spend your mornings strolling on the sand, your days making the most of The Shore's luxe pool and tennis courts, and retire to your beachfront villa for a restful sleep to the sound of the ocean.
Shamrock Gardens Hotel
To spend your nights in a cosy home away from home, book a room at the Shamrock Gardens Hotel. This hotel is known for the impeccably landscaped gardens right on your doorstep. They also boast a pool to lounge by and a breakfast pack so that all of your relaxation needs are taken care of.
Compile your playlist and fill the tank, the beauty of Mackay is waiting to be explored. Promise to holiday here this year and support Queensland businesses that need your help right now by joining our 20 For 20 Challenge.
Queensland is good to go, so let's get out there! And remember, always be COVID safe and check operator details and opening times prior to travel.
Editor's note: This article is sponsored by Queensland and proudly endorsed by Urban List. Thank you for supporting the sponsors who make Urban List possible. Click here for more information on our editorial policy.
Image credit: Tourism and Events Queensland