Let us introduce you to one of the most underrated, hidden gems in Queensland. If you haven't heard of the Capricorn Region, you can be forgiven. It's best known as being part of The Southern Great Barrier Reef that stretches along Rockhampton, Mount Morgan, the Emerald and Sapphire Gemfields, Carnarvon Gorge and the Capricorn coast itself, including the main coastal hub of Yeppoon and the Keppel Bay Islands.
This often overlooked part of Queensland is a paradise for the adventure traveller who likes to spend their days snorkelling above colourful coral gardens, skipping between white-sand isles and glamping beneath the stars in cattle country. One thing's for sure, you'll never be short of things to do in the captivating Capricorn Region.
With so much to cover we've teamed up with Queensland to round up all the very best things to eat, drink, see and do in Capricorn.
Things To Do
Get Lost Underground
One of the largest multi-generational family-owned cave systems in Australia is the Capricorn Caves, located 23 kilometres north of Rockhampton. There are three tours to choose from, including an all ages and wheelchair accessible tour showcasing the largest and most spectacular caves. If you are ready for the adventure of a lifetime, then jump on the Capricorn Adventurer Tour, which will see you exploring the most remote sections of the cave where your headlamp is the only source of light.
Spend the Day at Sea
Based in Rosslyn Bay Harbour, Freedom Fast Cats offer ferry transfers so you can spend the day as you wish, as well lots of different cruise options to the Keppel Bay Islands' pristine beaches and unspoilt habitats. The Adventure Cruise is our pick boasting a full day of fun starting with a coral viewing tour on the glass bottom boat, followed by the chance to go snorkelling and boom-netting before being served an Aussie-style lunch and having the afternoon to explore the surrounds.
Fossick for your own gems
Located in the heart of the Queensland sapphire fields is Miners Heritage, Australia's largest walk-in underground mine tour which was established as a working mine in the 80s. Don't be nervous as all the guides are qualified underground miners so you're in safe hands while you learn about the history of the Gemfields. If you want to try something a little different then get fossicking and find your very own Sapphire to turn into your own piece of jewellery.
Learn to Dive
Keppel Dive is the only PADI dive resort on the Capricorn Coast and offers a wide range of dive services with everything from an introduction to scuba diving, a certified open water dive course, a rescue dive course or you can even become a certified divemaster. The choice is yours and every single one will offer you a unique experience where you get to see the world beneath the waves. If that doesn't tickle your fancy, then opt for a snorkel tour, kayaking, stand-up paddling or even fishing! Alternatively, you can venture to Great Keppel Island solo by jumping on a ferry. Spend your day skipping between any of the islands 17 beaches and with a hike to the lighthouse where you'll be rewarded with epic views over the Keppel Islands.
Put your walking shoes on
Carnarvon Gorge is beyond gorgeous and the 87 kilometre Great Walk is definitely one for the adventure bucket list. You'll witness towering sandstone cliffs, endless panoramic views of the tablelands, spot some wildlife and even get to see some Indigenous rock art along the way. It's about a week-long walking experience that certainly tests your strength and stamina but will no doubt change your life. Of course, there are other shorter routes where you will still feel overwhelmed by the beauty of the area such as Moss Garden, Ward's Canyon, Art Gallery and Cathedral Cave.
Discover a natural swimming hole
Known to locals as Stoney Creek, this pristine swimming hole is nestled in Byfield National Park amongst the eucalyptus and pine forests. There is a short one-kilometre walk along the creekside and a large open campground with flushing toilets and BBQs if you find it too pretty to leave, then just set up camp! There is also a spot in the area called Hedlow Creek which has a stunning swimming area and lots of places to picnic.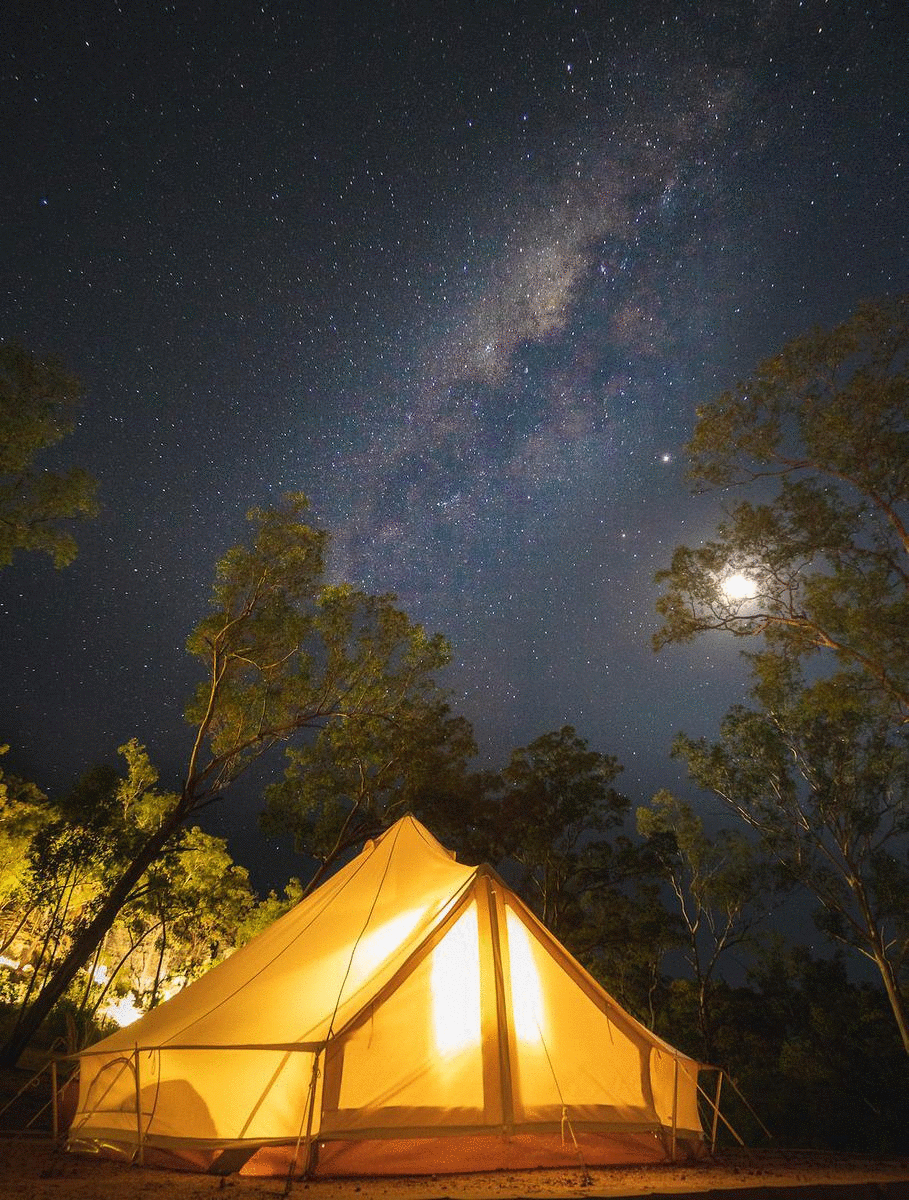 Where To Eat
Vue Wine Bar and Restaurant
Found in Yeppoon, Vue Wine Bar and Restaurant offers a relaxed, comfortable and contemporary dining experience every single time. You've got the option to sit inside at an intimate table, at the bar or outside for a more relaxed feel with your pooch at your feet amidst the sea breeze. The chef is proud to present modern Australian cuisine serving innovative, gourmet culinary delights offering an extensive pizza and pasta menu as well as some signature main dishes like twice-cooked duck leg on truffle mushroom risotto, spinach and blackberry jus and award-winning Kilcoy rib fillet that's been aged for 90 days and cooked just the way you want it. Wine and dining at its finest!
Footlights Theatre Restaurant
Now Footlights isn't your typical restaurant slinging pizza and pasta takeaways when it comes to the weekend as you'll get served dinner and a comedy show. After entree and mains, the first half of the show begins and sets the pace for a fun-filled night ahead. At interval, dessert and unlimited tea and coffee are provided so you can sit back and enjoy the rest of the show. A three-course dinner and a two-hour show will only set you back $65 and it's certainly worth it for the full belly and the ludicrous laughs.
Headricks Lane
Housed in a restored merchant warehouse in Rockhampton that dates all the way back to 1880, Headricks Lane is a laneway dining and cafe space that stretches between Quay Lane and East Street. It's so unique in that you can stop by for your morning cup of joe, sit down for a formal meal with family, catch up with friends for drinks at the bar while watching the flurry of the open kitchen and even stop by their very own microbrewery to taste their award-winning brews. This exciting new venue is a nod to its history and a look to the future with it's a minimalistic and modern design incorporating raw materials and natural beauty.
The Waterline Restaurant
We can't be in cattle country without letting you know the best place to find a succulent steak. Here, paddock to plate is a way of life and award-winning Waterline Restaurant in Rosslyn Bay does it best. This restaurant boasts a primo location right on the reef with some of the best beef in the area like the steak sandwich or prosciutto-wrapped eye fillet steak that are true taste sensations.
Whisk
A cafe for the sweet tooths, Whisk pumps out all the treats for cheat day (or every day of the week for that matter) including homemade donuts topped with a rainbow of lollies and chocolate, donut fries sprinkled with cinnamon sugar and ice-cream and impressive milkshake creations on the daily, cause calories don't count on holiday, right? You can actually come here for an all-day breakfast if you are that way inclined but why choose eggs on toast when you can go for the Peanut Butter Waffles or the Crepes Your Way? Just sayin'.
Where To Drink
Strand Hotel
An oceanfront pub lauded by locals has been part of the landscape in Yeppoon for over 60 years. An iconic Institution offering live music most weekends, The Strand is the perfect place to perch, sink a cold beer and indulge in some good old pub grub. If the night gets away from you, Q Bar is where you can hit up the dance floor featuring guest DJs and big city lighting.
Keppel Bay Sailing Club
With three venues in Yeppoon and one in Emu Park, we think the Clubhouse is the place to be thanks to its sweeping views. This spot has the perfect backdrop of the Keppel Islands and Yeppoon Main Beach and is a great seaside alfresco venue to watch the sunset with your favourite drop in hand. They offer a wide range of craft beers, spirits and wines and lots of tasty food if you fancy a long boozy lunch. The club also offers training and sailing facilities for members to enjoy, or you can simply sail away the day from the deck with friends.
Saleyards Distillery
The 1886 Saleyards Hotel got a new lease on life when it was transformed into a small-batch distillery in 2016 that is definitely a must-visit on your way through Rockhampton. Saleyard's offers free tours twice a day that runs for around 45 minutes where you get to learn about the distillation process and sample some of their Capricorn Spiced Rum, Billy Goat's Summer Gin infused with bountiful botanicals and for the sober driver, and Clovendoe non-alcoholic infusions that mimic a real cocktail, minus the hangover.
The Boathouse
The Boathouse is a premier venue that hovers above the famous Fitzroy River, part of Rockhampton's revitalized riverbank precinct. It features an open-air deck that soaks in that blissful Queensland sun. With local beers on offer, an extensive wine list and all your staple spirits, it's definitely a bar that needs to be enjoyed. The share cocktails are amazing value for money and the 'It's 5 o'clock somewhere' cocktail made with Malibu, St Germain Elderflower, Paraiso, passionfruit pulp and pineapple juice will have you feeling like you are on a tropical island.
Piggletoes Providore & Monkey Pig Brewery
While not quite fully open until mid-August, the Monkey Pig Brewery and Piggletoes Providore have to be on our list as it's the only brewery, cordillera and distillery in Yeppoon. With more than 12 specialty beers, a unique range of Aussie wine-based spritzers and a huge selection of house-made fruit cordials, it's clearly a must-do. You can also take home some treats from Piggletoes Providore next door that's filled to the brim with homemade dips, sauces, chutneys and marinades as well as other local artisan products. It's the perfect place to create the picnic basket of your dreams!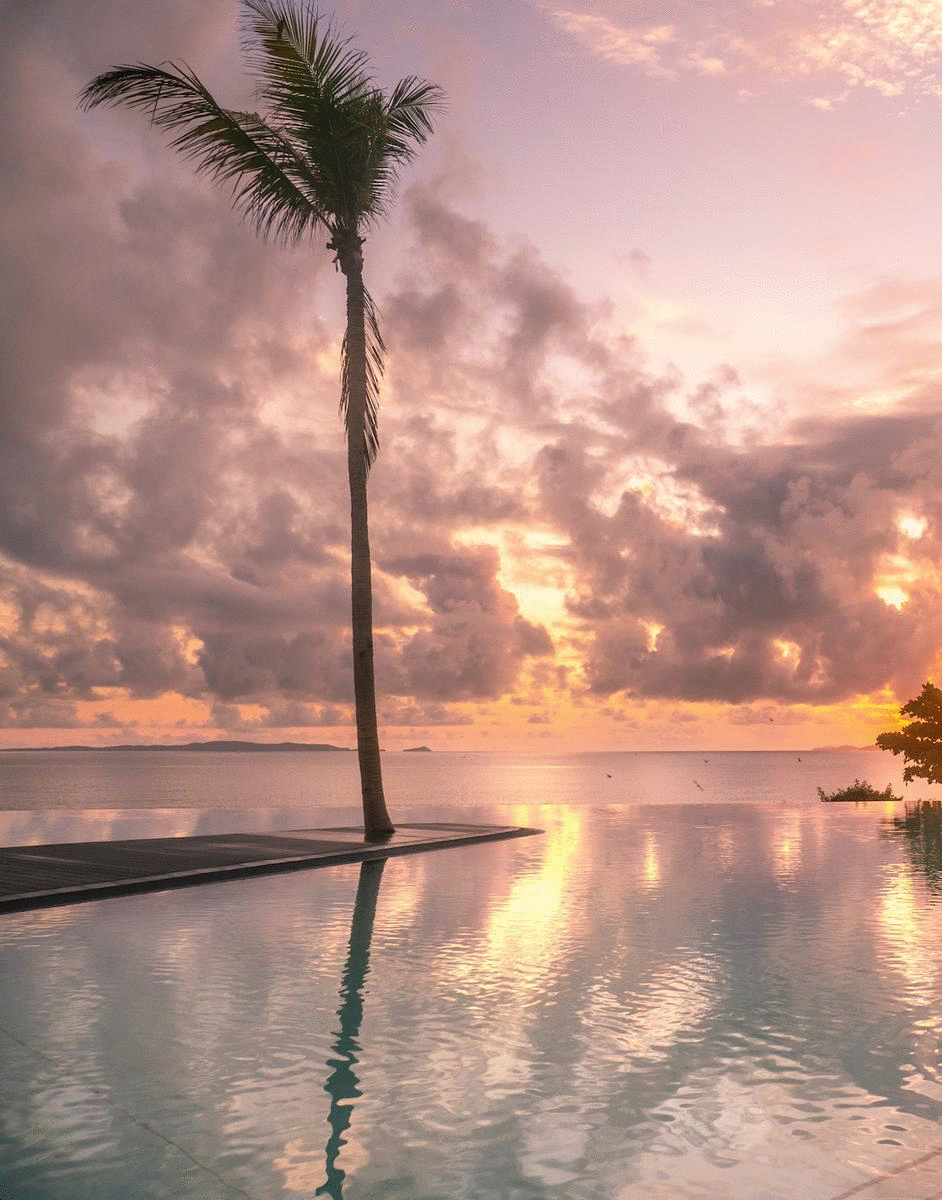 Where To Stay
EMPIRE APARTMENT HOTEL ROCKHAMPTON
This place is slick. It's Rockhampton's newest and largest apartment hotel that boasts three onsite restaurants, a pool and a range of fully self-contained apartments with epic views of the river. You can also sleep easy knowing you've chosen an award-winning hotel for its sustainable philosophy which is certainly something we can get behind. If you're venturing to this booming river city, Empire Apartment Hotel is absolutely the place to stay.
Pumpkin Island
Since we haven't been travelling for a while, what better reason to splurge and book out a whole island? We might have just let you in on Queensland's best-kept secret; introducing Pumpkin island that is six hectares of absolute paradise with enough eco-friendly accommodation to house 34 people across seven units that are powered by the natural elements. If you can't splash out to that level, you can still book one self-catering bungalow and either pre-order a gourmet hamper package or a private chef can be organised for your stay—say no more!
Henderson Park Farm Retreat
Henderson Park is a fifth-generation family-owned beef cattle property that offers secluded accommodation in Barmoya. You will be treated to an authentic country retreat experience set right on the side of picturesque Hedlow Creek. Spend your day's bushwalking, canoeing, swimming, animal feeding, birdwatching and your nights next to the bonfire and barbecuing. This is country comfort at its finest.
Salt Apartments
Situated on Yeppoon's main beach, Salt is new, premium apartments that will take your holiday to the next level. Boasting 50 spacious rooms and penthouse apartments and ocean views from every apartment, you'll be mesmerized by the scenes from your window. Salt also features two resort-style pools, an entertainment area and gym so you have everything you could want or need. Plus, you'll absolutely love being smack bang in the middle of the classic seaside village of Yeppoon.
Sandstone Park Carnarvon Gorge
A place that truly rejuvenates the soul, Sandstone Park offers panoramic views over the surrounding ranges, mountain gorges and bush. Simply roll up in your caravan for a completely self-sufficient stay. Sites also come with individual fire pits, are pet friendly, and flat for a comfortable stay.
Make the promise to holiday here this year and support Queensland businesses that need your help right now by joining our 20 For 20 Challenge.
Queensland is good to go, so let's get out there! And remember, always be COVID safe and check operator details and opening times prior to travel.
Editor's note: This article is sponsored by Queensland and proudly endorsed by Urban List. Thank you for supporting the sponsors who make Urban List possible. Click here for more information on our editorial policy.
Image credit: Tourism and Events Queensland