With winter just around the corner, it's time to trade in Queensland's golden beaches for a trip to our state's sprawling mountain ranges. And where better to begin your adventure than the charming town of Samford? Just under an hour's drive from the CBD, you'll have just enough time to chew through a podcast or two before hitting the valley's edge, where you'll be greeted by sweeping views of the stunning D'Aguilar Range. So round up the gang, load up your playlist and start exploring the best of Brisbane's fave leafy neighbour.
Where To Stay In Samford
Settler's Cottage
Stretching across 60 acres in tranquil Cedar Creek, Settler's Cottage is our pick for the perfect couple's retreat. Featuring a luxurious king size bed, high ceilings, 140 year old timber and local stone, the cottage will transport you to the days of yore without sacrificing those creature comforts—though using the antique wood stove is quite the novelty (don't worry, there's a gas stove and Weber too). Take a dip in the creek nearby before settling in to watch the sun go down on the beautiful front verandah—wine glass in hand, of course. In the morning, whip up breakfast using the goodies provided. See more of what you can get up to on their Facebook page.
Samford Lakes
If your travel companion is a little furrier than most, set your sights on Samford Lakes. Boasting stunning views out over a placid lake, these airy cabins (or rooms in the gorgeous old Queenslander—there's more than one choice of accomodation) come equipped with high ceilings, wooden floors and terracotta tiles, for that relaxed, retro vibe. Snuggle up by the fire with your pooch before enjoying a nightcap overlooking the lake. Ah, c'est magnifique.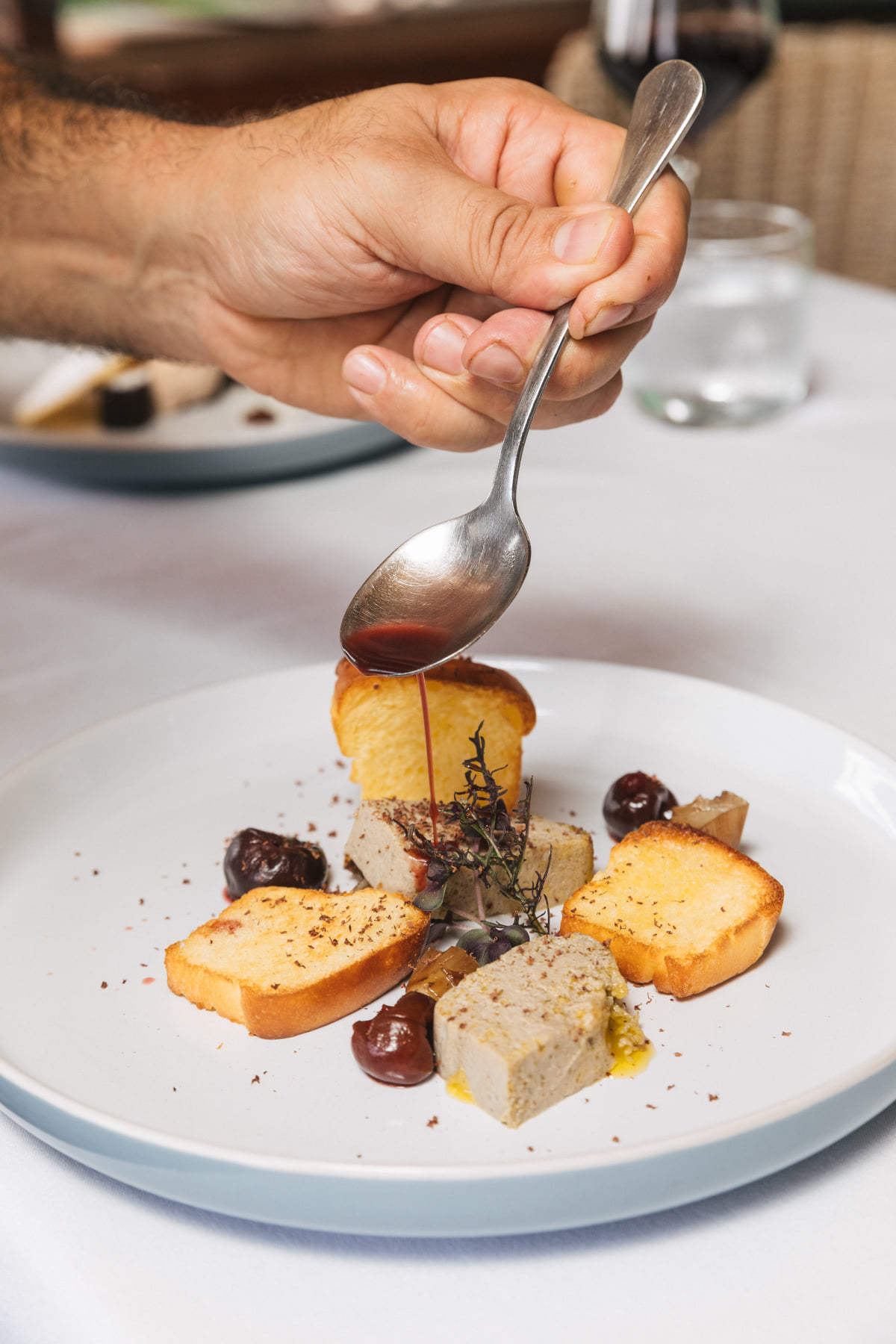 Where To Eat In Samford
Pause Restaurant
Now for our favourite part of the trip—food. Samford might not be the place you'd expect to indulge in an exquisite five-course degustation, but that's just what you'll find on offer at Pause Restaurant. This quiet, leafy spot will wow your tastebuds with one of their four different degustation menus, all of which make use of fresh local produce. On weekends, you can also head in for lunch and leave your menu entirely to the chef, with each course a surprise (and utter delight). After finishing your food (and licking the plate clean), book in for a cooking class with Pause Academy so you can make restaurant-quality meals from the comfort of your kitchen.
Main Street Market Burger
Get some meat on your bones (and in your mouth) with a visit to Market Burger. Somewhat of a local legend, you can get your meal to go or enjoy a feed in their gorgeous beer garden. With 10 fresh and juicy meals on the menu, you're sure to find something for even the fussiest taste buds (even the vegan ones).
Canter & Colt
Samford's very own 100% organic cafe, Canter & Colt is known for serving an exceptional cup of 'jo alongside freshly baked muffins and plenty of other brekky faves. Local grocer Four Seasons Organics supplies all the ingredients that make up their menu, so expect fresh, wholesome flavours guaranteed to make you feel good.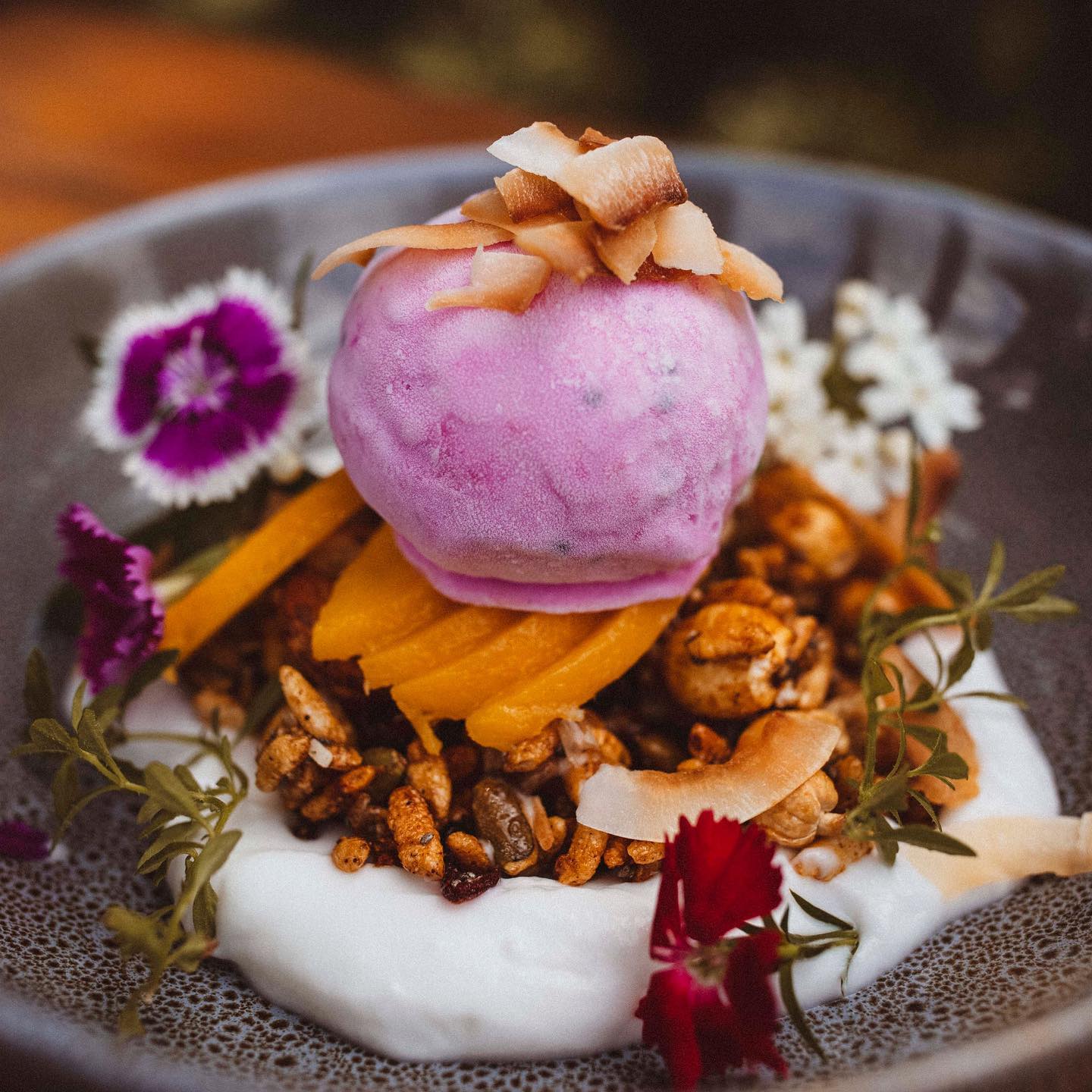 Little Tree Bake And Brewhouse
For some of the best baked goods in Moreton Bay, swing by Little Tree Bake and Brewhouse. Their huge selection of artisan loaves and fresh, flaky pastries will have you wondering if it's worth a more regular road trip. If you've got plenty of time to spare, you can also sit down and tuck into a full breakfast spread, with eats like a gingerbread waffle sandwich with fruit cake ice cream and ham steak benedict.
The Long Larder
Finally, a place to feed pups! The Long Larder is a family run cafe serving up specialty coffee alongside award-winning gelato and sorbet. They also offer a full breakfast-brunch menu, so swing by just before lunch and treat yourself to a delicious meal followed by a cheeky midday dessert. You've totally earned it.
Things To Do In Samford
Follow The Marauder's Map To The Store of Requirement
Any self-respecting Harry Potter fan is no doubt well-aware of Samford's Store of Requirement, but we thought it was worth the reminder. Pick up all your fave wizarding merch alongside a swig of Butterscotch Brew, and find out if you're a Gryffindor at heart, or a scheming Slytherin. We solemnly swear you'll love every minute.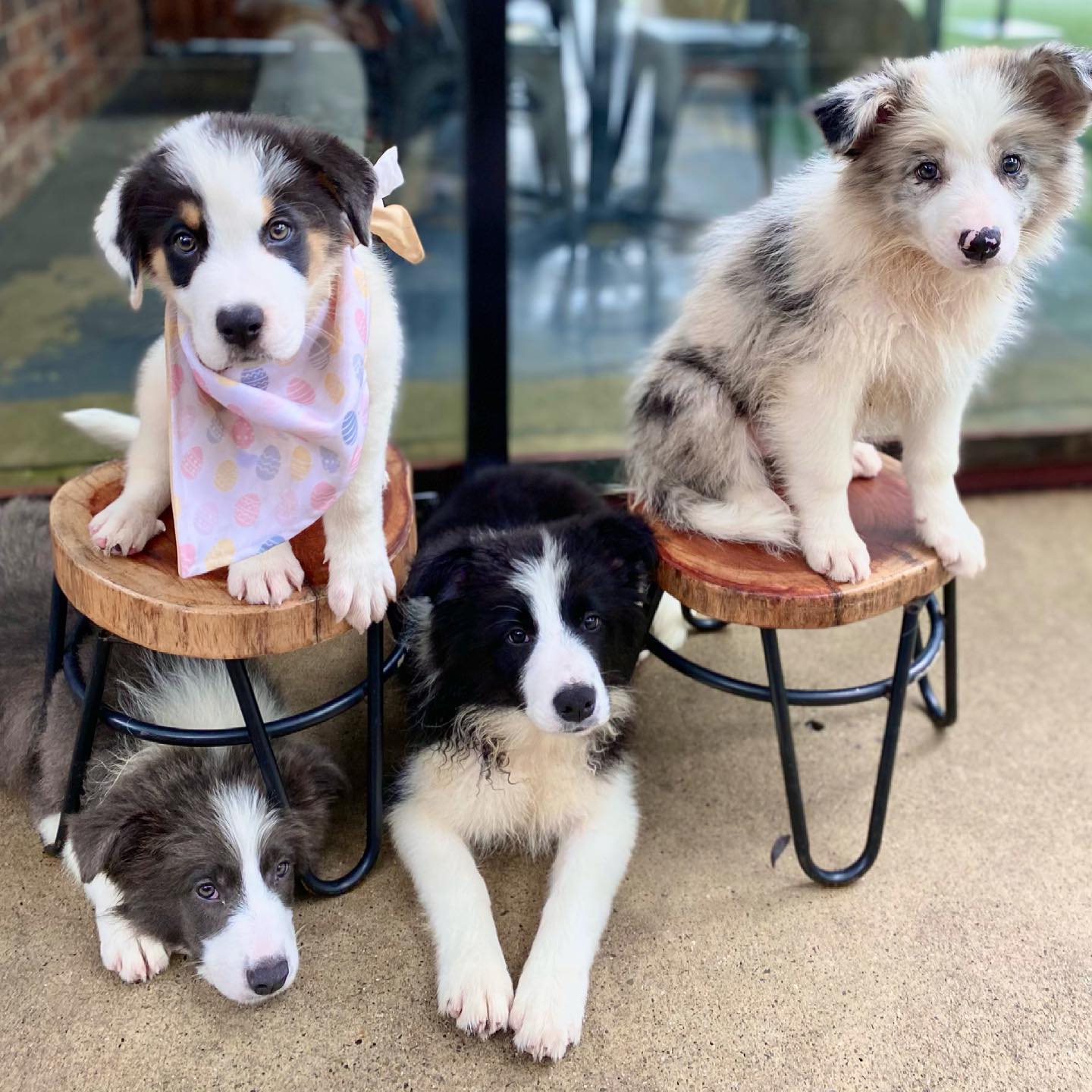 Cuddle Up To Border Collie Pups At Collies & Co
Clear your schedule, Collies & Co is Samford's resident puppy cafe, offering breakfast, lunch and a puppy cuddle dine-in experience. You have to book in advance, so jump online to check out when you can get your daily dose of puppy love. Sign. Us. Up.
Soak in Some Tranquility at Cedar Creek Falls
Just 20 minutes from Samford Village, Cedar Creek Falls is the perfect place to take in Queensland's backyard beauty. The bubbling falls will sweep your worries away, and leave you feeling refreshed, relaxed and rejuvenated. Keep in mind the swimming hole gets cold in the cooler months, so best stay out of the water until the weather warms up.
Take a Road Trip To Samford's Scenic Lookouts
Load up Google Maps and make a day out of visiting Samford, Mount Nebo and Mount Glorius's breathtaking scenic lookouts. Jolly's Point is the go-to, but also check out Wivenhoe Lookout and Westridge Outlook. In between stops, swing by Boombana at Mt Nebo, an off road picnic area surrounded by towering eucalypt trees tightly wrapped in vines. It's a jungle out there, but trust us—it's worth it.
While you're out exploring the best of Queensland's great backyard, pay a visit to our top 10 country cafes and score yourself a classic, hearty country feed.
Image credit: Settler's Cottage, Little Tree Bakehouse, Collies & Co