Ah, the Whitsundays. A land of soothing breezes, sprawling islands, and cocktails by the beach. Made up of 74 islands that are scattered amongst the crystal blue, tropical waters, there is plenty to explore off-land, not to mention the slew of thriving restaurants and watering holes that will complete your day once you dock for the evening.
After a rough start to the decade, we all deserve a luxe holiday where the only thing we need to worry about is where our next refill is coming from as we lounge beachside, cocktail in hand. We've teamed up with Queensland to bring you a guide to fully explore and enjoy the luxurious eats, drinks, and activities that the Whitsundays has on offer.
Things To Do
Sleep in the Great Barrier Reef
We all know that The Great Barrier Reef is one of those natural beauties that you need to see at least once in your lifetime. Hop aboard Cruise Whitsundays because they're about to cross this one off your bucket list. You can either head off for a day trip where you'll tour the reef, or you can go all-out and book one of their unbelievable reef suites. An entire wall of your underwater dwelling will be made of glass, giving you a once-in-a-lifetime ocean view and chance to truly sleep with the fishes.
Raft your way from shore to shore
Want to see and do it all? Ocean Rafting makes it happen. Offering scenic flights and rafting adventures, you can spend the first part of your day admiring the intricate reef from above. After you land, head out on the ocean rafts to explore all the magical sea life that you saw from afar as you make your way to Whitehaven Beach.
Captain your own sailboat
Always wanted to captain your own sea-faring catamaran? Portland Roads will give you the keys (or the sailboat equivalent of keys) to one of their million-dollar boats. Learn to sail and act as skipper as you and your crew live the sea life for as long as you fancy. Each boat has private cabins, a galley with kitchen, and can host up to eight guests for the ultimate seaworthy experience.
Take home a slice of the local scenery
For those who like the sturdiness of land beneath their feet, there is still plenty to do on the Whitsundays. Once you've had your fill of swimming and exploring the natural wonders of the area, head to Above and Below Photography Gallery to see all of the surrounding natural beauty masterfully captured and transformed into artwork that you can take home.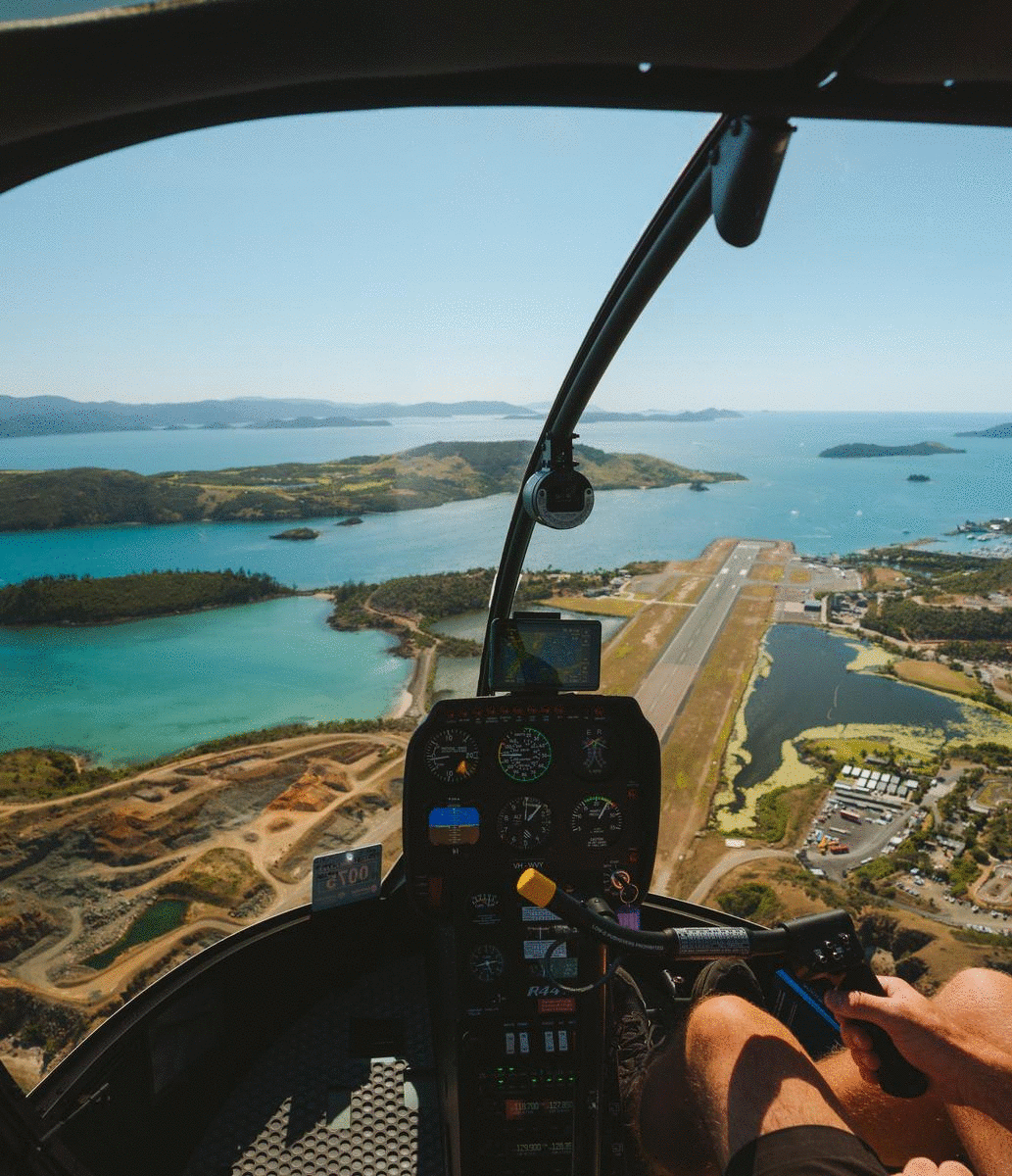 Where To Eat
Fat Frog Beach Cafe
Take in the sea breeze as you enjoy the spread of incredible coffee and cafe favourites made with love at Fat Frog. This humble beach cafe is nestled in a prime spot at Cannonvale Beach, making it your go-to post-swim feeding ground. Sit back with your smashed avo or eggs benny and enjoy the view and the quirky atmosphere provided by the awesome staff.
Northerlies Beach Bar and Grill
Tucked away in a hidden spot on the shores of a Woodwark Bay is the idyllic Northerlies Beach Bar and Grill. Just outside of the busy heart of the Whitsundays, this gorgeous resort invites you in with sprawling sea views and relaxed vibes. The restaurant itself is completely open plan with high ceilings and open bifold doors lining every wall so that you can enjoy delicious seafood dishes, inventive desserts, and an amazing selection of wine and craft beer in ultimate, beachside luxury.
Bommie Restaurant
For true luxe dining, Bommie Restaurant is waiting for you in the Hamilton Island Yacht Club. After spending your day out on the water, come in to innovative modern Australian cuisine, inspired by seasonal, local produce, with bespoke tasting menus released every weekend. Once you have had your fill of champagne and Whitsunday views, make sure you admire the stunning floor-to-ceiling sculptures in this unique restaurant before you sail away to your next luxe adventure.
Fish D'vine
If you're looking for the best seafood in town, you have to stop by the Airlie Beach dining institution, Fish D'vine. Known and loved by locals and tourists alike, D'vine prides itself on capturing the taste of the Whitsundays. Make sure you order their magnificent seafood tower which comes teeming with fresh prawns, oysters, crabs, bugs, and more. Don't be afraid to pair it with one of their flaming cocktails on the side.
Where To Drink
Paddy's Shenanigans
The Whitsundays is mostly known for luxurious vibes where people wear big floppy sun hats that cost their rent, white linen pants, and dine on champagne and caviar daily. If that isn't quite your scene, Paddy's Shenanigans is bringing Airlie Beach back down to earth. Swing by this Irish haunt for live music every night, flowing beer, good times, and, of course, Guinness on tap.
Anchor Bar
Taking it right back to the luxe vibes that the Whitsundays are known and loved for is Anchor Bar. This poolside bar is elevated above the busy main street below, overlooking Airlie Beach and serving up your favourite dishes alongside weekly specials inspired by the surroundings. The best thing about Anchor is the well-stocked bar, serving you unbelievable poolside cocktails as you lounge on the deck chairs, drinking in the view and relaxing to live tunes.
Breeze Bar
If you're on the hunt for bespoke cocktails, Breeze Bar has you covered. Sporting a friendly and relaxed atmosphere, Breeze is all about giving you an amazing experience and serving up the most 'grammable cocktails you have ever seen. Seriously, order their Honeycomb cocktail, you won't be disappointed.
Shuckz
There are two things in life that can make every evening better. Those two things are oysters and champagne. Shuckz Oyster & Champagne Bar has devoted itself to bringing us the very best in both. Stop by for oysters that are shucked to order and prepared to your liking, served alongside a wide range of top quality champagnes and sparkling wines.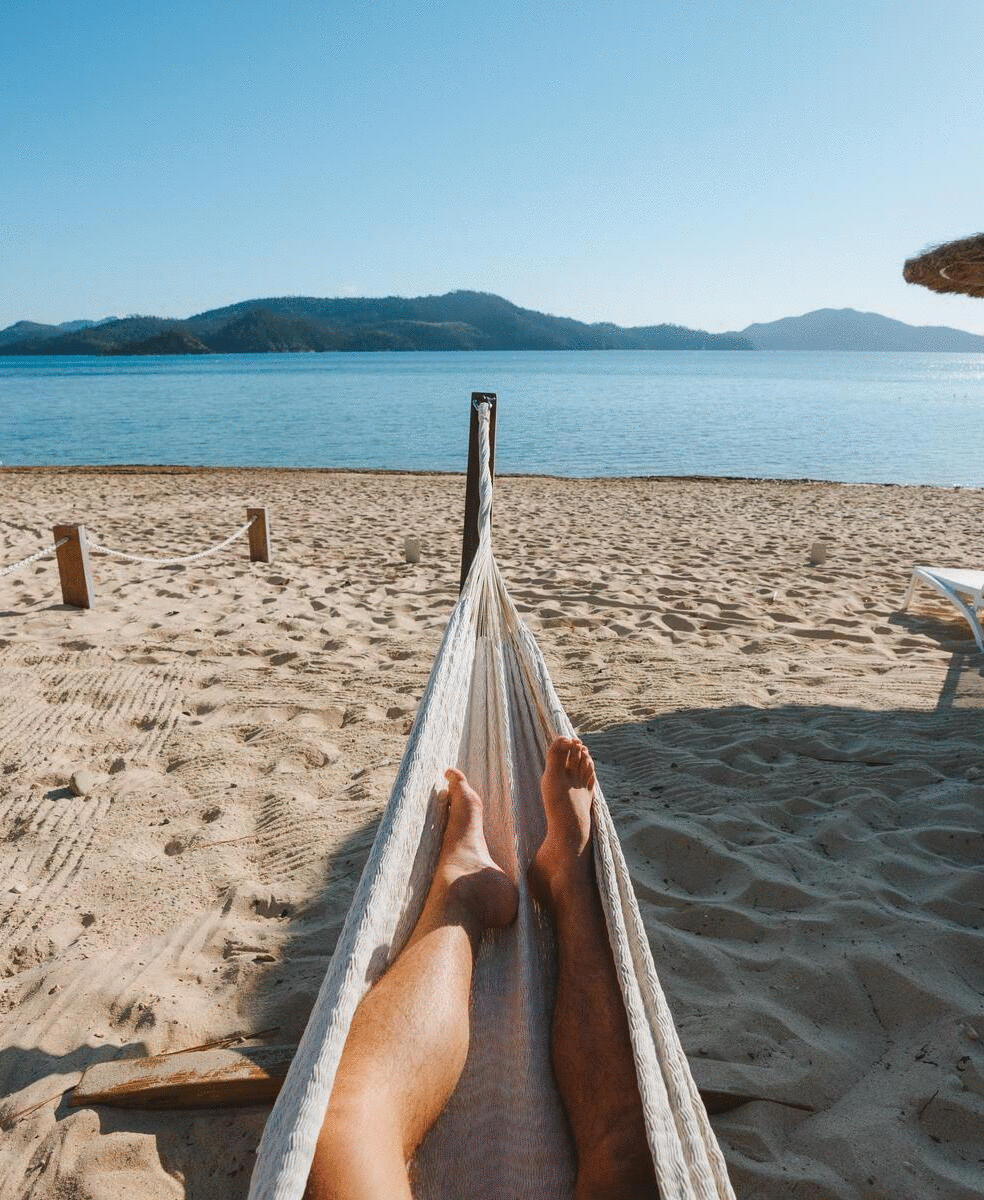 Where To Stay
Discovery Parks
Discovery Parks has everything you need for your next family vaycay. Nestled amongst the lush, sprawling greenery just off Airlie Beach, this holiday and caravan park offers up everything from humble camping grounds to Deluxe Bali Villas. There is plenty for the kids to explore with a bouncing pillow, playground, pool, and waterpark, as well as a bike track and easy beach access.
Whitsunday Escape
Ever dreamed of a luxury yacht experience? Well, dream no more. Step onto Whitsunday Escape's self-contained sleep aboard boats for a truly bucket list experience. You get to choose the itinerary, pace and adventures. So whether you want to spend the day snorkelling, lazing on the deck, or sailing along turquoise waters from the comfort of your own floating accommodation.
Kipara Tropical Rainforest Retreat
What could be more relaxing than a tropical rainforest retreat? One walking distance from Airlie Beach of course. Kipara is home to self-contained villas, nestled amongst the tranquil landscape of beachside rainforest. Lounge by the pool on their sundeck, make of the most of their picturesque BBQ area, or explore the area via the nature lined walks that surround the resort.
Mediterranean Resorts
For ultimate luxury accommodation, Mediterranean Resorts is where it's at. We're talking private balconies with sweeping views of the Whitsundays, multiple private seawater pools that look out over the reefs and tropical island surroundings, and a spa that is perfectly situated to relax in as the sun sets on a glorious Whitsunday day.
Mirage Whitsundays
To top off our list, we have the epitome of Whitsunday luxuriousness that is Mirage Whitsundays. Stay in one of their luxury villas to indulge in an open plan living space that flows freely to an outdoor, private terrace that features its own plunge pool and tropical garden. Take it one step further and enter the true pinnacle of luxury, being their penthouse suites with panoramic views of the Whitsundays, personal entertaining decks, a private 10-metre lap pool, and all the bells and whistles.
If you, like us, have been itching to live your best life again since COVID hit, well what better way to celebrate our return to freedom than with a luxurious getaway to the Whitsundays? Make the promise to holiday here this year and support Queensland businesses that need your help right now by joining our 20 For 20 Challenge.
Queensland is good to go, so let's get out there! Both Daydream Island and Elysian are now taking bookings, and with other islands swinging open their doors and welcoming guests over the coming months. You can expect Hamilton Island to be open August 1 and Haymen Island will be open September 1, so start planning your getaway today. Just remember, always be COVID safe and check operator details and opening dates and times prior to travel.
Editor's note: This article is sponsored by Queensland and proudly endorsed by Urban List. Thank you for supporting the sponsors who make Urban List possible. Click here for more information on our editorial policy.
Image credit: Tourism and Events Queensland