If there's one thing Teneriffe and Newstead has always been missing, it's a good bagel joint. Sure there's banh mi, doughnuts, cakes, poke and acai bowls galore, but sometimes you just want a soft bagel stuffed with fillings—and now, you can get your hands on just that at Unbearable Bagels, a new hole-in-the-wall spot from the crew at Zero Fox, who are going in a wholly (literally) new direction with their latest venture.
Opening almost directly across the road from Zero Fox on Vernon Terrace, Unbearable Bagels has taken over the former site of an old convenience store, gutting it entirely and giving it an industrial makeover, with almost the entire interior taken up by an open kitchen. It's not all just grab-and-go, however—if you want to sit and enjoy your bagel at leisure, there's a handful of tables scattered around the outside, along with a high bench along the inside window.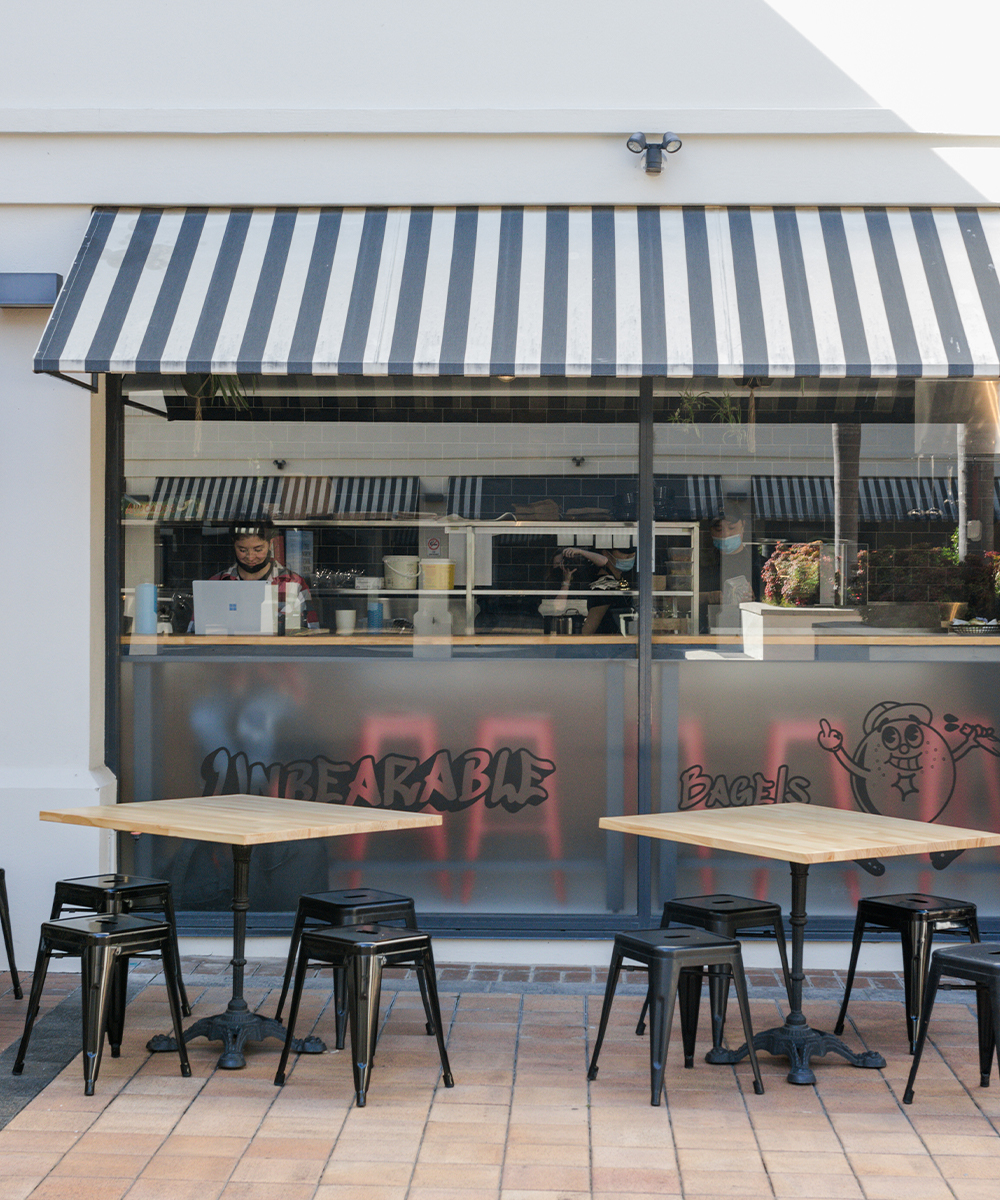 As for the bagels, well, you better be prepared to visit weekly to sample the ever changing array of both sweet and savoury fillings. There's your classics of course, like a simple cream cheese schmear, smoked salmon, and avocado with feta and dukkah, but you can also wrap your hands around some seriously creative options, including vego and vegan creations. So far, The Dealer, stuffed with chorizo, egg, onion and cheese has been a firm favourite, but we're also eyeing up the Big Al, stuffed with pastrami, mustard, cabbage and swiss cheese, and the PB and B, an open bagel topped with peanut butter, banana and honeycomb.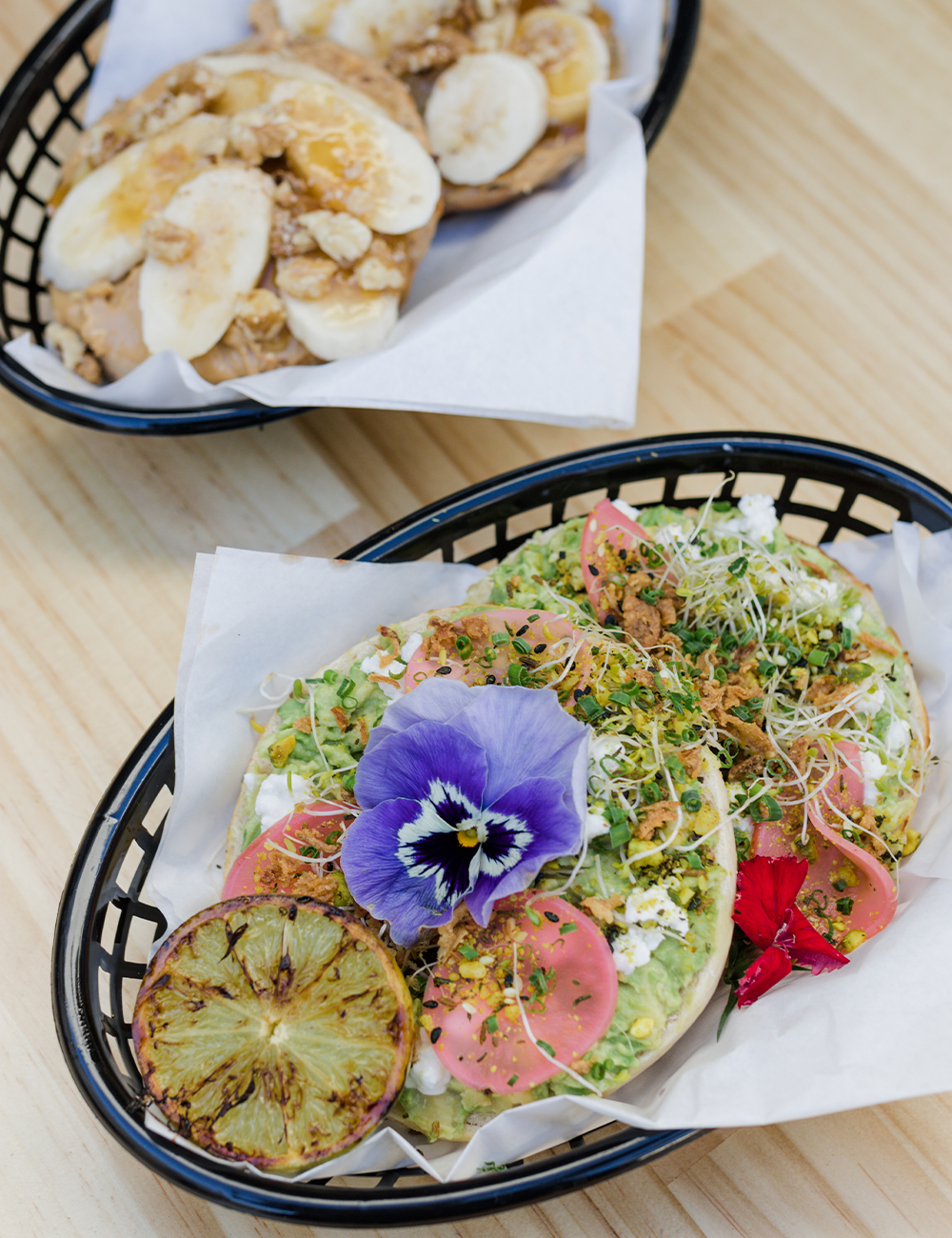 For all those wondering, yes, there are gluten free bagels available. All the bagels on the lineup are supplied by Brissie icons The Bagel Boys, so you can rest assured that those fillings are being loaded up on the best bagel bases in town. And if you want a little something on the side, there will be the odd soup or salad on the menu too.
As well as bagels filled with all sorts of tastiness, you can grab a black coffee to go with your fancy sanga. There's no milk or sugar here—instead it's all about filter and brew coffee, using beans from Brisbane's Almanac Coffee and Sydney's Single O. Don't like black coffee? Well the crew behind the counter will do their best to change your mind, and might even let you sample it first if you ask nicely.
Unbearable Bagels is open everyday from 6am, and you might want to get in early, because they're already selling out. You can find everything you need to know here.
Here's where to get Brisbane's best croissants.
Image credit: Ranyhyn Laine