One of the 74 stunning islands that make up the Whitsundays, Victor Island lies just south of Mackay (which has its own airport), and is a quick 20-minute boat trip from the mainland, which is included with your booking. Bit of a thrillseeker? You can also arrange a private helicopter transfer.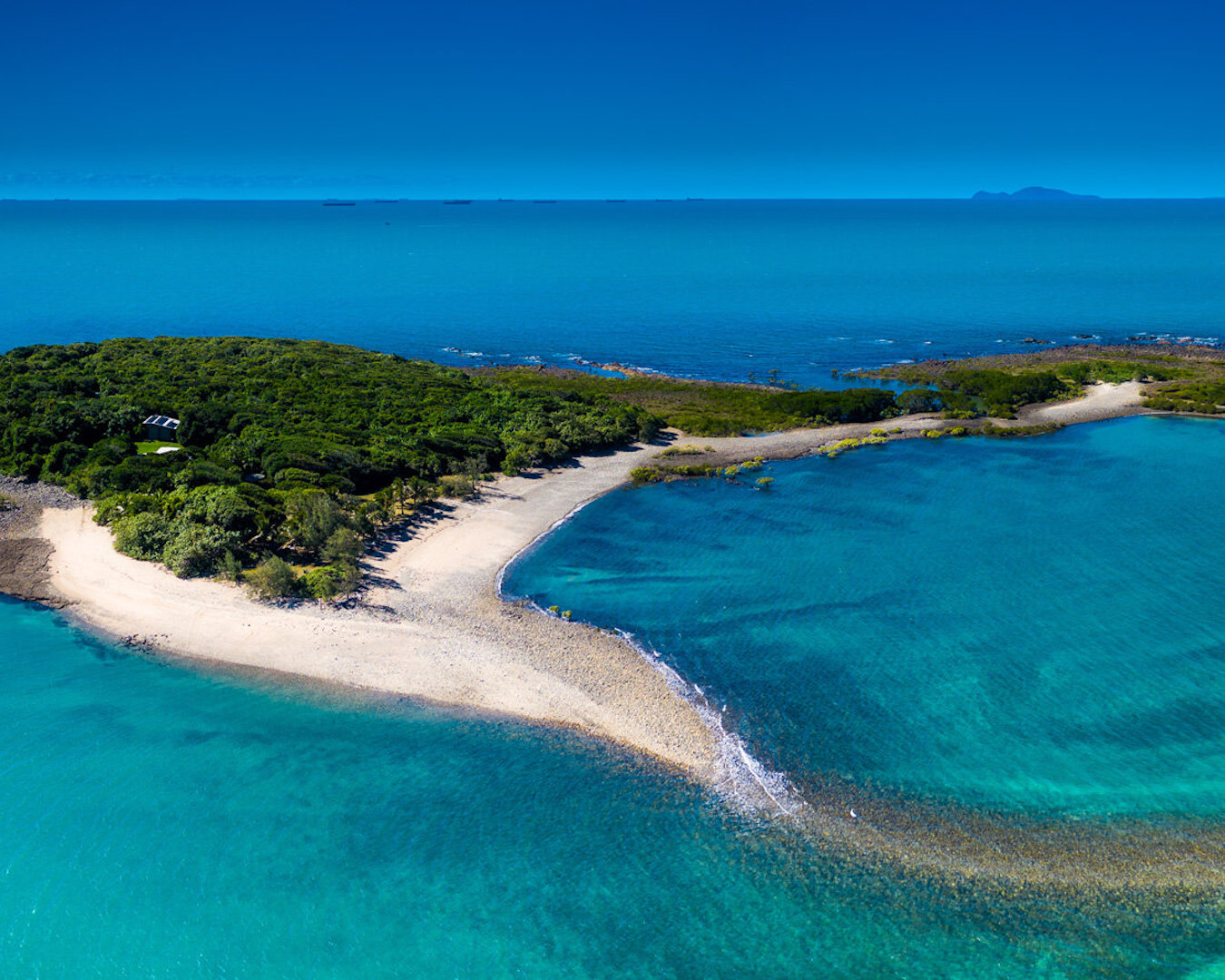 The four-bedroom home runs off solar power and rainwater and has a dip pool, a huge fully-equipped central kitchen, two sprawling decks, a barbecue area and fire pit overlooking the ocean, plus a huge smart TV and wi-fi so you don't have to completely unplug.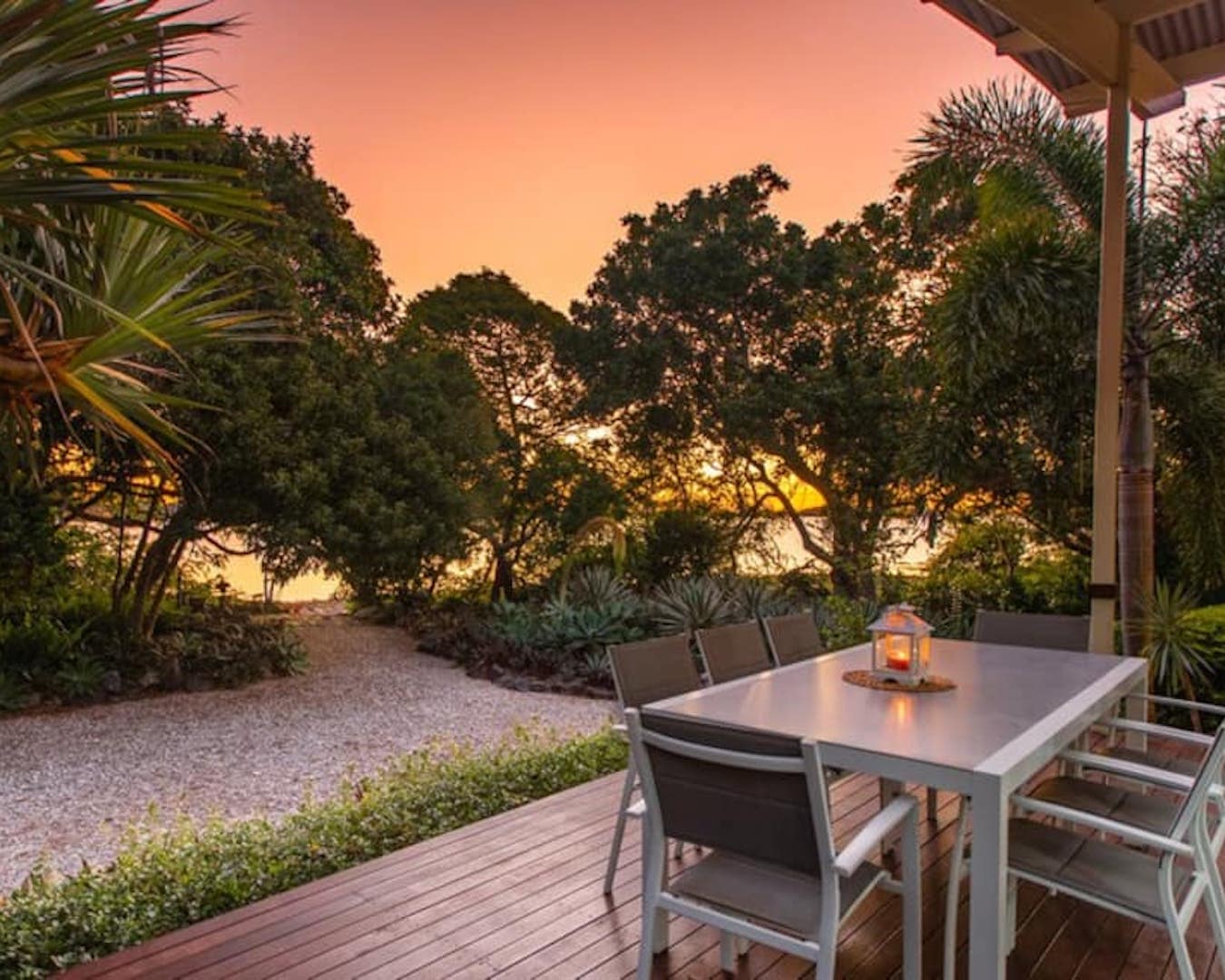 Once you've settled in, you can meet the locals (a handful of free-range chickens) and start exploring everything your seven-acre island home has to offer: at low tide you can walk around Victor Island, inspect the rock pools, collect oysters and stroll out to the sandy cay, or browse the tropical fruits and veggies growing in the orchard.
As well as swimming and snorkelling, the hosts provide kayaks and stand-up paddleboards so you can explore the surrounding reefs, and the region is known for some of the best beach fishing on the East Coast.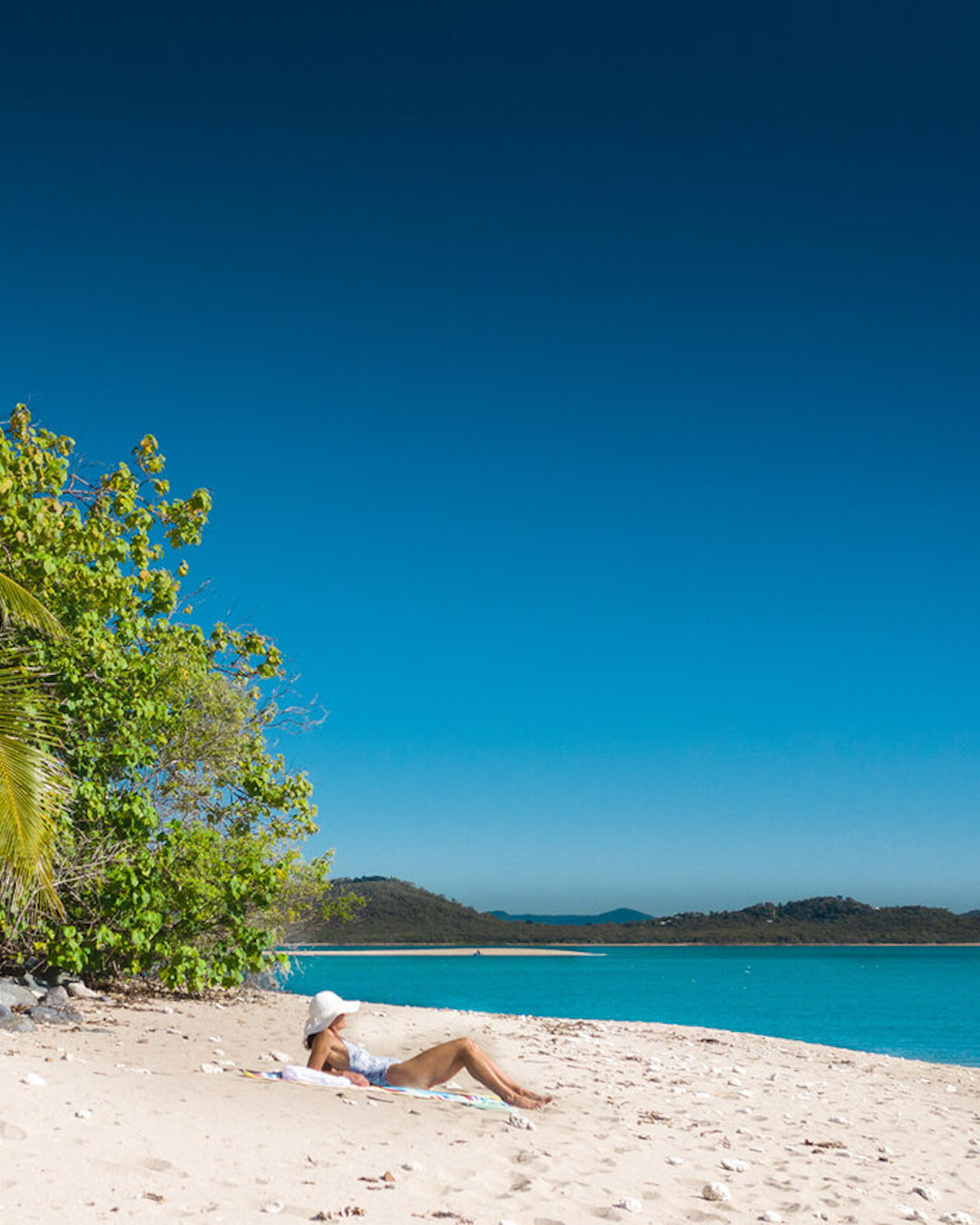 Breakfast is included with your booking, and you can totally BYO all your food and booze (the hosts will even collect your grocery order from the mainland and unpack it for you), or book in some pre-prepared meals, hampers, or all-inclusive chef-prepared catering if you're really kicking back.
You can see more and book the Victor Island Airbnb here.
Image credit: Victor Island