Itching for some well-deserved R&R? About 90-minutes west and an hour north-west of Sydney, you'll find the Blue Mountains and Hawkesbury regions. An easy drive from the city, these areas offer plenty of natural beauty and the much-desired fresh air of national parks. Helping you swap out work meetings and Zoom sessions for hikes, swims, views and restaurants, they're ideal spots to renew your weekend plans.
To help you make the most of your getaway we've round up some of the best places to stay, eat and drink in the Blue Mountains and Hawkesbury regions, as well as a few experiences and nature adventures you have to check out. Best of all, we've found a few deals along the way to save you some coin too.
Recharge Your Senses With Iconic Experiences
Firstly, if you're choosing to visit the Blue Mountain region for a day trip, there is absolutely no shortage of tours on offer. You can find the day tour that most fit your needs, from the length of time and sights to activities involved whilst touring. Head here to see all the tours available, including lunch, the Wildlife Park, 4WD driving, native animal sightings, Aboriginal cultural education, sunsets, etc. You can always book in and jump on the Hop-on Hop-off bus to get around and see everything as well.
But if you're staying in the area and keen to explore and renew your walk around the block, there are a couple of incredible adventure activities you can strap yourself in for. And we do literally mean 'strap in' because it wouldn't be a trip to the Blue Mountains without dropping down and seeing some of its natural beauty from within by doing a little canyoning. You can book in for a full day of canyoning or a full day of canyoning and abseiling over the mountain's magnificent cliffs for the exploration of a lifetime. If you've never done it, canyoning takes you down into the depths of rainforest caves, rivers, and creeks, with a mix of abseiling, hiking, swimming, and getting deep into some tricky and challenging routes. It's for all experience levels, and, trust us, it's a hell of a lot of fun.
Over in the Hawkesbury region, why not visit one of Australia's premier cideries? Head to the home of Bilpin Cider Company for a proper summer's drink. You can visit the cellar door, the farm and knock back a few ciders with a big grazing plate amongst a true nature backdrop. You can actually take a guided tour from Katoomba of the Blue Mountains Botanic Garden and Bilpin with some cider tasting in between.
Deal: Get 30% off all NSW bookable experiences listed on Tripadvisor. *T&Cs apply.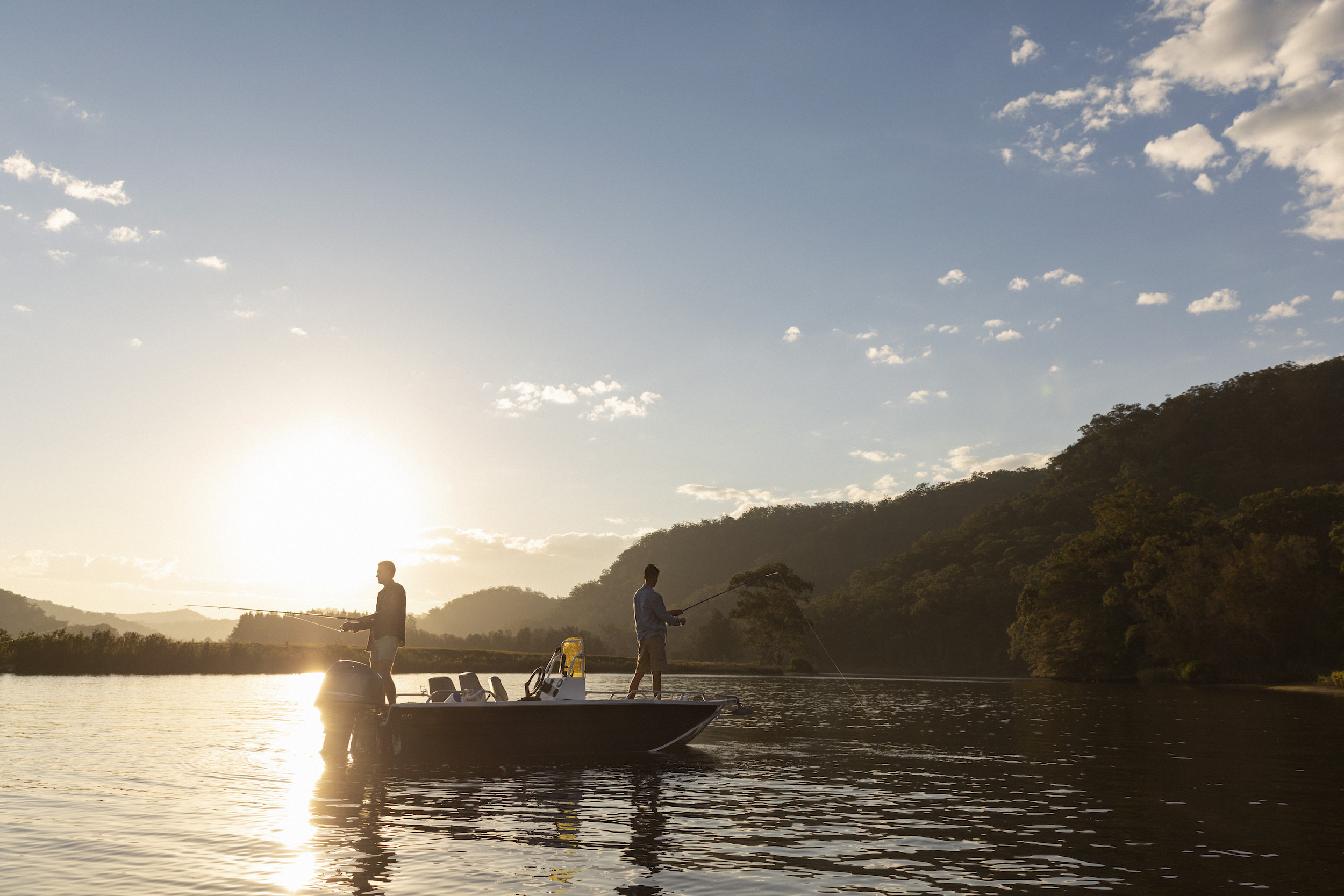 Renew Your View At These Hotels
You need to find yourself a good, comfortable base from which you can jet off for adventuring and relaxation on any holiday. In the Blue Mountains and the Hawkesbury, that can mean booking an Airbnb, hotel or even a resort.
But if you're asking us for one solid recommendation in the region, there's no going past the Fairmont Resort & Spa Blue Mountains in the quaint village of Leura. If you're after comfort, luxury and one hell of a view–you've found it here. The boutique hotel offers a range of rooms overlooking the Jamison Valley, including a very boujee grand luxury suite that hosted the Dalai Lama himself back in 2015. The only real issue is that you may never leave, with several restaurants, high tea, a whiskey bar, a golf course, tennis and basketball courts, pools and the Ubika day spa.
Deal: Find rooms with

Accor from just $155 a night.
Trade Your Usual Takeaway For Dining Out
There's nothing we love more than being out on the town on holidays. Letting yourself order that extra cocktail, having a few daytime beers, stopping in for a late-night bite or treating yourself to some fine dining. Renewing your menu and eating to your heart's content is all the better if it also means supporting the local hospitality industry, which has done it tough this past year.
To help make it easier, we've rounded up a few of our favourite spots in the area. The only question remains: what are you in the mood for?
Don't count out the Blue Mountains as a highly underrated region for good dining. If you want to indulge in a deluxe high tea experience with champagne, scones, sweets, sandwiches and all the trimmings, book a lunch at The Lounge Restaurant at Lillianfels Resort & Spa. Or why not treat yourself to a seven- or five-course sample dinner menu at Amara for some intimate holiday fine dining. And relax into some real country dining at the historical cottage setting Darley's Restaurant, a 100+-year-old establishment lit by open fireplaces and surrounded by gardens, bush and views.
Speaking of lunch and a view. Tuck into modern Australian crossed with Asian influence overlooking Jamison Valley at Echoes Restaurant in Katoomba. There's more World Heritage-listed sights where that came from if you book in for The Wintergarden at Hydro Majestic. Spend the morning here over high tea or line up a romantic dinner with panoramic views of Megalong Valley.
Deal: Book with TheFork and receive up to 50% off food bills at selected restaurants. Dine and Discover Vouchers can be redeemed with discounts based on the restaurant T&Cs.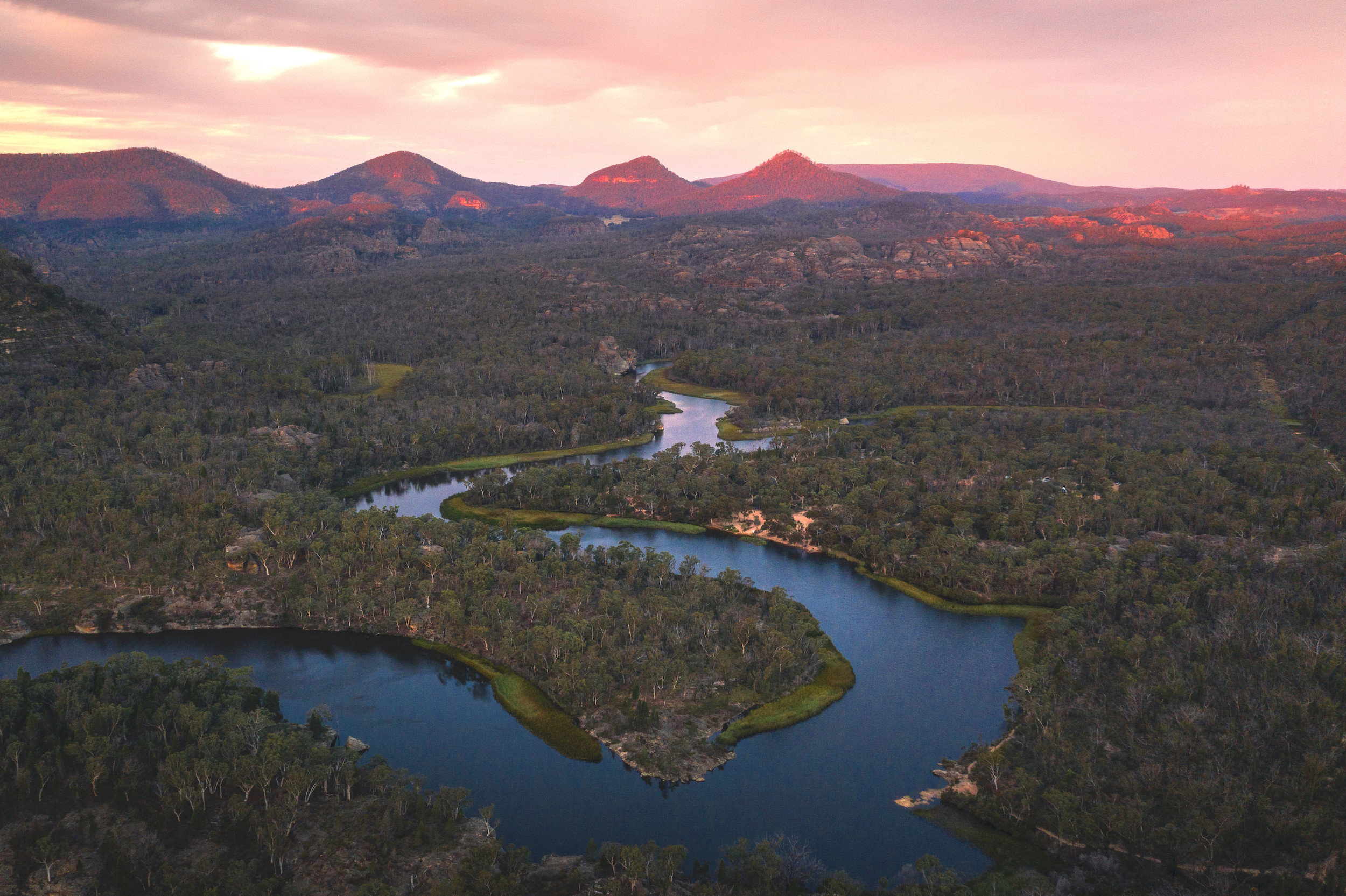 Go Off-Grid With These Nature Adventures
This part is too easy. The Blue Mountains and Hawkesbury regions are an absolute embarrassment of riches in the natural beauty and adventuring categories. Boasting mountains, forests, national parks, hikes, swimming holes, caves, and beautiful Aussie bushland as far as the eye can see–getting out into nature and renewing your walk around the block is a sinch in these areas.
Where to begin with the endlessly picturesque Blue Mountains. Checking out world-renowned rock formation The Three Sisters from Echo Point in Katoomba is an absolute must-do. Nearby, wander down into the depths of the valley via the Giant Stairway, with 998 stairs taking you from Echo Point down to Honeymoon Bridge and the first sister.
If you're less into the exercise thing, Scenic World has you well and truly covered. Grab a day pass and drop into the Blue Mountains on the scenic railway, a passenger train that slowly descends at a 52-degree incline, originally built for coal miners in the 19th century. Then see it all from much higher up by riding the skyway cable car suspended 270 metres above the forest floor and traversing 720 metres. Or on the cableway, a 545-metre ride descending into the Jamieson Valley. Either way, you'll be getting some serious Jurassic Park vibes (without all the killer dinosaurs). And aside from world-class hikes, waterfalls and lookouts, you'll also find incredible places to explore like Jenolan Caves or the Leura Cascades.
But don't sleep on the Hawkesbury either. Firstly, there's nothing better than cooling down in the river during summer, and with the Hawkesbury River gliding through the region–there are plenty of prime swimming spots. You can go kayaking, jetboating, wakeboarding, fishing, or even jump on board the Hawkesbury Paddlewheeler.
Stay safe in NSW national parks this summer. Plan ahead by checking the NPWS website for alerts and closures before visiting a park.
Swap Zoom on screen for a zoom around the harbour. Abandon the couch for front-row seats at the theatre. Reinvigorate your lockdown love with a romantic room above the city. Renew your routine, recharge your senses and experience the best of the Blue Mountains and Hawkesbury. And with so many great deals, did you really need another excuse to book? Head to Tripadvisor for more things to book and do.
*Important stuff to know:
Discount is capped at$60 per booking. Limited Units of discount is available for redemption.

Promo code is valid for purchases between 16 November to 31 January 2022. Bookings can be made for a later travel date.

Tripadvisor reserves the right to modify the promotion period and promotion mechanics at its own discretion. In the event of a cancellation or refund, the refund amount will be based on the amount paid.
Image credit: Destination NSW
Editor's note: This article is sponsored by Destination New South Wales and Tripadvisor, and proudly endorsed by Urban List. Thank you for supporting the sponsors who make Urban List possible. Click here for more information on our editorial policy.