Whoever decided that yoga mats should be plain black was missing a prime opportunity to add more art to our lives. A perfectly smooth, rectangular surface that we use when we're trying to find our zen? Covering them in mood-boosting artworks should have been the first thing that popped to mind. Luckily, Yogat is here to fill the void with their eco-friendly yoga mats which are covered in original artworks from incredible Australian artists.
Made with tree rubber and natural dyes, Yogat mats are 100 per cent biodegradable—and they're even machine washable. Yep, after a few too many sweaty hot yoga classes you can just chuck them in the washing machine—how easy is that?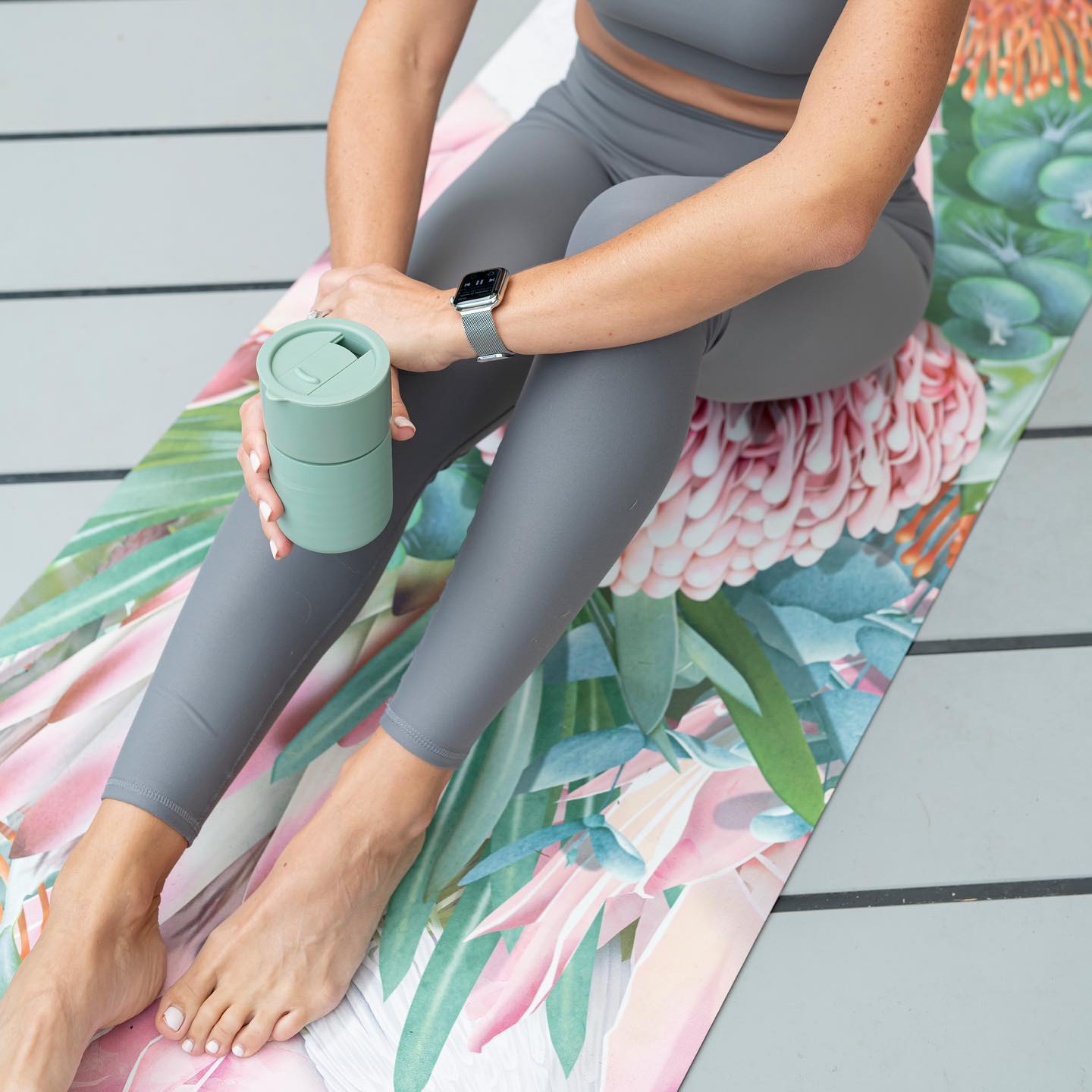 Their best feature though, is definitely the beautiful artworks printed from edge-to-edge on one side. As you get into your flow, you can focus on abstract designs or original prints, which we can tell you from experience is far more relaxing than staring at a plain black mat. New designs are released often, but artists whose works have been featured in the past include the likes of Rachael Sarra, Tamara Armstrong and Georgina Forbes.
Other than being so good-looking you may not want to roll them up, the mats are uber high quality, with a suede-like finish that ensures you won't slip and slide on the mat. At 3.5mm thick they're super comfy too—basically, they're everything you want in a yoga mat.
You can scope out the full range of Yogat mats here, and their sweat towels and accessories too.
Looking for somewhere to get your sweat on? Check out a few of Brisbane's best pilates classes here.
Image credit: Yogat