1 UP Arcade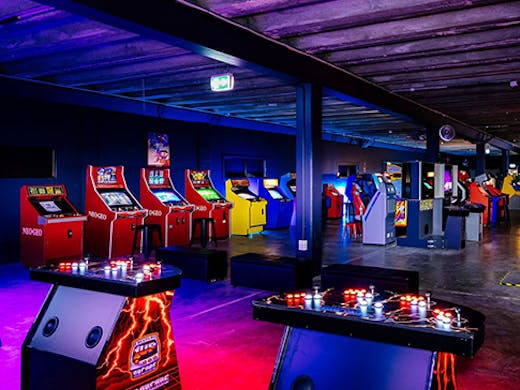 Brisbane gamers listen up; get your opposable thumbs warmed up and your cheat sequences down pat, because you're never going to want to leave 1UP Arcade in Morningside.
The largest vintage arcade gaming venue in Brisbane, 1 UP Arcade is a membership only club (but open to all, becuase they're legends like that—and their prices are super reasonable!) so that you can game from morning until night all day. Every. Single. Day.
With hundreds of vintage consoles, pinball machines and games including Tekken, Street Fighter, Mortal Kombat, and Raiden ready for action , 1 UP is a gamers mecca.
Image credit: provided by 1 Up Arcade
---