All Real Food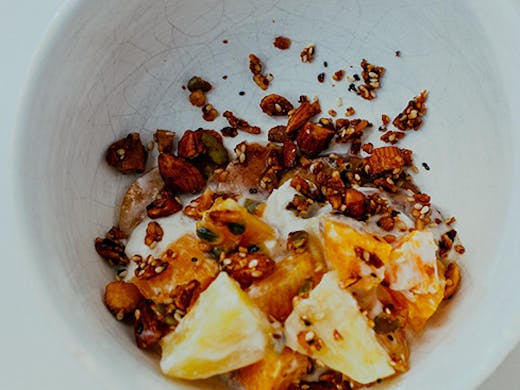 Brisbane-based food supplier, All Real Food's ethos is to make us locals love our food again! Counjouring up delicious organic, gluten-free, paleo, vegetarian options for on-the-go, All Real Food has created a menu that is designed to be good for you, while tasting great. How good!
Wanna know the really exciting bit? All Real Food have gone all supertech on us and created Brisbane's first totally healthy vending machines! Situated in the Wintergarden and Valley Metro, the fridges are stocked daily with nutritious meals which you can literally pop the lid off and enjoy. Need a post-workout snack? Left you lunch at home (again)? You can even satisfy your 3pm sugar cravin with desserts like apple pie, chia puddings, caramel bites and triple choc pots!
Also available at various cafes around Brisbane, check the All Real Food's website here for your nearest stockist. Enjoy!
Image credit: Ariana Gillrie
---
You May Also Like
Style & Design
Brisbane City, QLD
Here to change the jewellery game, Sarah & Sebastian just opened their first…