Ardo's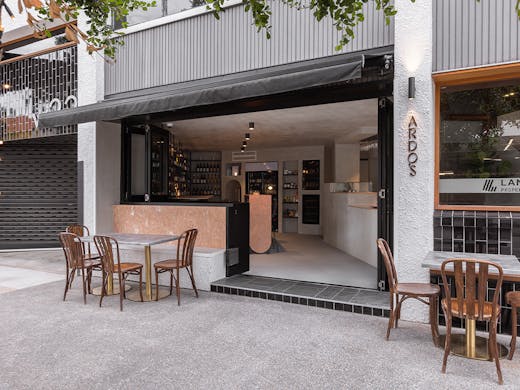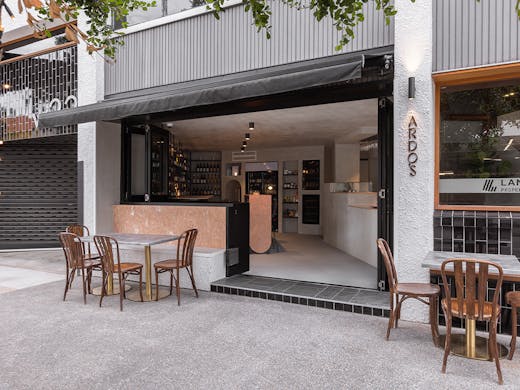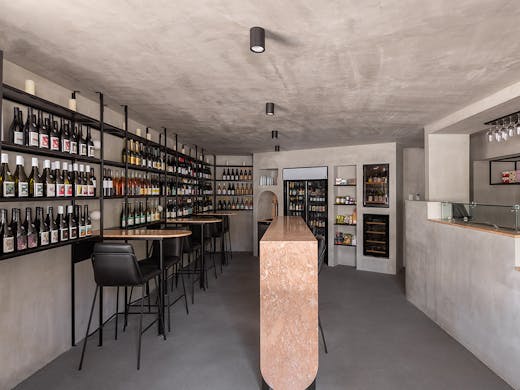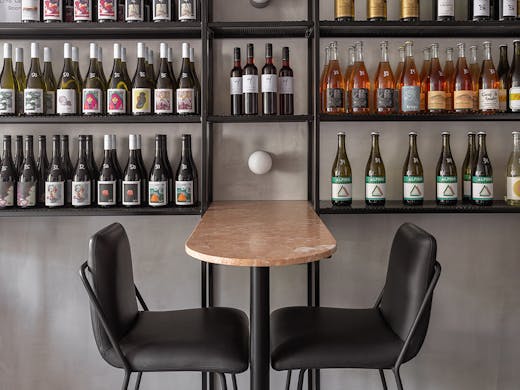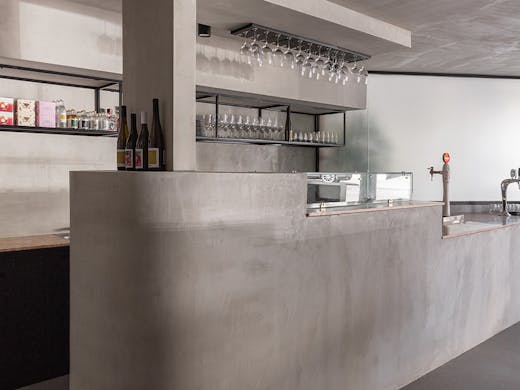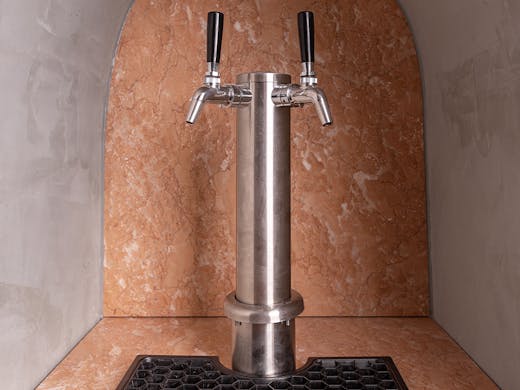 Rosé on tap—need we say more? Ardo's is Newstead's new Spanish-influenced wine bar from the City Winery team, and yes, they've got a wine tap where you can pour your own wine—but we'll get to that in a moment. First of all, let us tell you about the bar itself, which is fashioned as a neighbourhood spot for a few wines, some friendly banter with the knowledgeable staff and a bottle of something special to take home. Take a seat at one of the pink stone tables and you can peruse the wines lining the walls, taking your pick from minimal intervention, up-and-coming Australian and European drops.
To nibble, it's all about pintxos, small 'bites' which are a daily afternoon tradition in the Basque and other Spanish regions. Choose a couple to get you through until dinner or just order enough of them that you don't need an evening meal at all—we all know endless small bites are the best kind of meal there is.
Our favourite part of the whole venue though, is the wine tap pouring a rotating selection of City Winery blends. Available as a pour-your-own situation, you can grab one of the supplied bottles for $10 and fill it for $20 to take home. Then, you can bring that bottle back over and over again to refill for $20—perfect if you just want a few cheeky wines over Netflix on a Friday afternoon and don't want to commit to a full bottle. Currently on tap is a dry, uber sippable rosé but you can expect the team to mix it up every few weeks.
Image credit: Supplied
---