Billykart Bar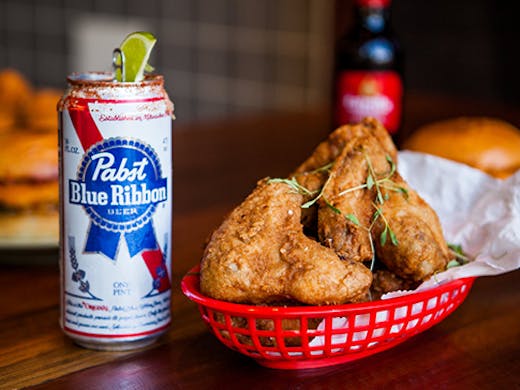 The Verdict
If you're a Brissy local then there's no question that you're well acquainted with Ben O'Donoghue's Billykart restaurant (and if you're not, fix that ASAP). In the most exciting news of this past week, we saw the expansion of this restaurant icon to include casual younger sister, Billykart Bar, right next door!
Taking over the space previously known as Billykart Provisions, the whole concept of the new digs is based off O'Donoghue's famous cheeseburger and, to be honest, if we had crafted something that perfect we'd do exactly the same (seen another burger with dry aged beef? Didn't think so).
Billykart Bar focuses on doing a few things stupendously well. Diners can choose between four different burger variations and other classic American sides such as croquettes packed with cheese and jamon, spicy wings, truffle and parmesan fries (because regs fries are so 2017), and even mac 'n' cheese bites.
And to prove that there is a higher food power, the full Billykart Bar menu will be available right to your door with UberEATS. Life = made. Make sure to keep your eyes peeled, though, because in the coming months it's only going to get bigger and better with a menu expansion on the horizon (spoiler alert: there will be Philly cheesesteak rolls, deli sandwiches and fresh tacos).
Image credit: Billykart Bar
---