Black Flamingo Studio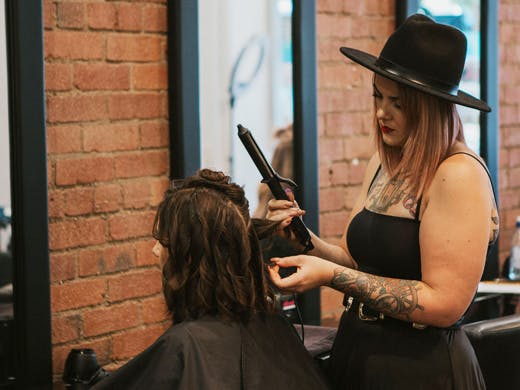 The verdict
Tucked away on the north side of Brisbane, Black Flamingo Studio (formerly known as The Ruby Room) is a boutique, sustainable hair salon.
It's run by hairdressers Elle and Bek, who met while working in the western suburbs. Owning a salon was always the dream, and the girls bring over 20 years' combined experience to the table. Sustainability was also a big factor. That's why Black Flamingo Studio collects 95% of all the salon waste and 100% of proceeds from repurposed materials go straight to OzHarvest and KiwiHarvest, providing meals for those in need.
The brand partners are sustainable too. Expect premium salon goods like Kevin Murphy, Eleven, and Goldwell.
Get a trim, get a colour, save the world. It's a pretty good business recipe.
Image credit: Supplied
---
You May Also Like
Fitness
Morningside, QLD
After a long wait, TotalFusion is finally opening in Morningside on 1 February. If…
Health & Beauty
South Brisbane, QLD
Looking to turn up the heat and sweat out those nasty party toxins? Well, Pilgrim Hot…