Camp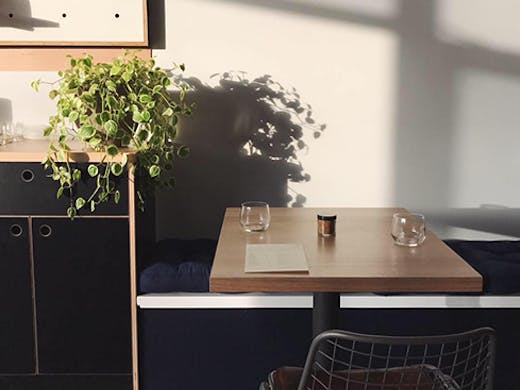 Attention northsiders, there's a new Brisbane cafe to get your caffeine fix: welcome to Albion, Camp!
Camp, Albion's newest cafe comes with a fair bit of clout, too. Owners Nick and Kristina Maschke have slung coffee at some of the best spots in Brisbane—Strauss, John Mills Himself and Sourced are just the tip of the iceberg—and now Camp is a place to call their own.
Located in the heart of Albion, Camp is modern, and minimalistic: a haven from the bustle of this city fringe 'burb. Serving up your daily cuppa Monday-Saturday courtesy of Light Coffee, Camp is quickly becoming known for some of the best coffe in Brisbane.
On the menu you'll find classics made using the finest local produce. Think modern takes on avo on toast (I mean, it is a classic), thick cut bacon burgers, brekky staples and fresh sandwiches. Pastries come courtesy of legendary Brisbane bakery, Crust & Co., so no scrimping there, either.
A Brisbane cafe where you can easily while away the hours, Camp has all but become a hub for locals. Relaxed but with a cool edge to it (not in the 'too-cool-for-school' kind, more in a you'd-want-to-move-in-if-you-could kind) head to the northside for some of the best coffee in town.
Image credit: Camp
---