Escape Hunt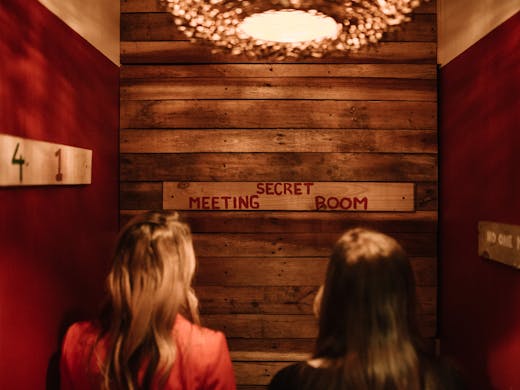 The Verdict
Hands up if you're bored in Brisbane? Yup, thought so. We love our little city, but, though we hate to admit it, sometimes she can be a little on the same-old, same-old side, if you catch our drift. Enter: Escape Hunt Brisbane. If you fancy yourself a bit of a sleuth, count Law and Order SUV as your most watched show, or know a thing or two about Facebook stalking we think you're going to love Escape Hunt.
Allow us to explain. With three different 'escape rooms' you need to race against the clock to a) solve the murder and b) get outta there in time. The first room requires Brisbane's best detectives (that's you) to solve the murder of a famous politician at the barber shop before time runs out. While the second room centres around the ~suspicious~ death of a jockey at the races that needs solving, stat. The last room is a literal ticking bomb scenario at government house… you know what's going to happen if you don't crack the case before time runs out. Brisbane, we need you, god dammit.
As little as two people can play at any one time (best relationship test ever?) or you can play in a huge group across two identical rooms. Plus, there are even Sherlock Holmes costumes to don while you fight crime like a boss.
See you there?
To book your experience click here.
Image credit: Yaseera Moosa
---
You May Also Like
Health & Beauty
South Brisbane, QLD
Looking to turn up the heat and sweat out those nasty party toxins? Well, Pilgrim Hot…
Fitness
West End, QLD
A new kind of workout has arrived in Brisbane, one that will get you sweating through…