fitz + potts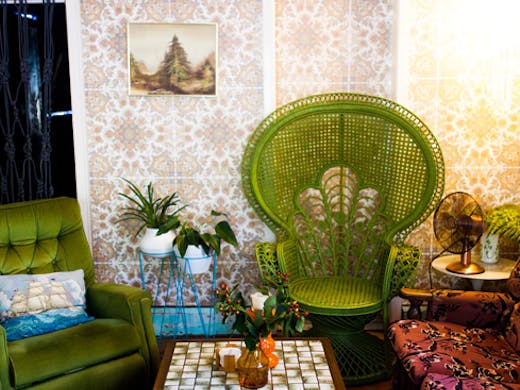 The Verdict
Since first hitting the mean streets of Nundah in 2015, Fitz + Potts has become the favoured roost of locals on the lookout for a bevvie and a bask in the sunshine. Where once Northsiders had to actually commute to a Sunday sesh, this bar brought the cheer to the suburbs, becoming everyone's second home.
Featuring a range of vividly colourful and retro-inspired, eclectic spaces from a paisley wallpapered lounge space adorned in velvet and macramé, to a bright astro-turfed tiki-bar style wrap-around balcony, the quirky spot is perfect for sipping mojitos on a Sunday arvo.
Want something to eat? Meat naysayers will be pleased to hear Fitz + Potts is a self-proclaimed "vegan as f#*k" bar, where everything is vegan—the snacks, small plates, cocktails and even treats for your pooch. Dive straight in with either the jaffle platter or cheese platter. It's a great way to sample a selection of vegan meats, cheeses and condiments.
Image credit: Tash Sorenson
---
You May Also Like
Bars & Pubs
Chermside, QLD
Holey Moley, the cult-like chip-and-putt that's taken the country by storm is…