Florence Cafe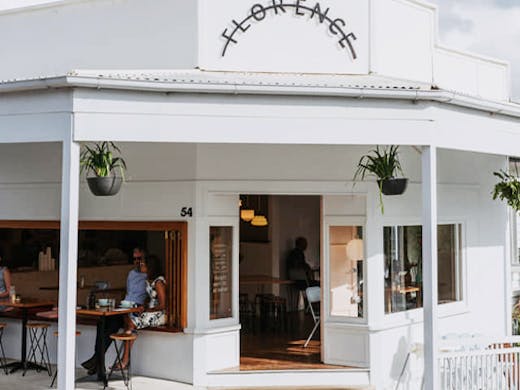 The verdict
Part café, part deli and all delicious, Florence Café joins Camp Hill's family of fabulous eateries. Trading under a credo of making fresh, nutrition-packed, delicious food, their soft and foxy décor isn't the only thing that will make your body sing.
Serving all-day breakfast, lunch and snacks for on the go, Florence makes every component of every dish in-house as far as possible, and only ever from fresh and seasonal ingredients. This makes their menu a feast of local, sustainable, ethically sourced produce to reflect the season.
Going above and beyond in the drink stakes, Florence offers slamming java by Parallel Roasters, as well as a wide variety of alternative brews including house made kombucha, turmeric lattes, and even a kefir probiotic soda. Love the pickled veg or jam on your breakfast? Take a jar of it home, with all of it available for purchase from their pantry nook.
Image credit: Callie Marshall
---