Fox In A Box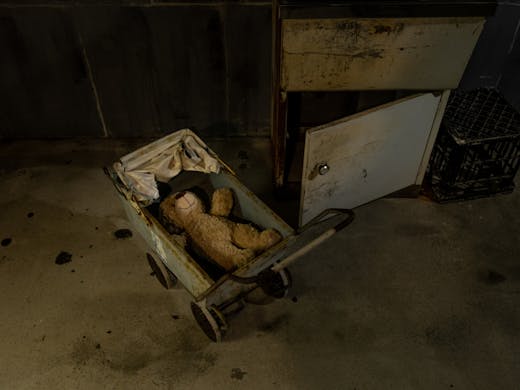 The Verdict
Hailed as Europe's best escape rooms, Fox in a Box opened its first location in Vienna in 2013. Since then, Fox has opened over 30 locations in four different continents and set a universal standard for escape rooms as a concept, with high tech systems and brilliant puzzles.
Their Edward Street location brings six creative challenges to Brisbane's sunny streets, and is one of the few franchises in Brisbane that can provide escapism for seven players—if you can get out. Got a bigger crew? Split into two teams and up to 12 people can go head-to-head in 'Prison Break' because nothing brings people closer together like being trapped behind bars (and smashing the other team).
Whether you're finding the cure for a zombie virus, escaping the clutches of the zodiac killer, breaking out of a top security prison, discovering a lost invention before the FBI, or saving the world from a nuclear attack—trust us when we say, you'll want to try them all.
You'll be immersed in the game from the very start, given costumes to wear and possibly even scared silly by very realistic sound effects. Relying only on your clever wits and powers of deduction, you'll search for clues and solve puzzles to find the key to the door before time runs out.
Best of all? Fox in a Box just added a bar and are serving up wine, beer, cider along with some drool-worthy snacks to enjoy alongside a heap of epic boardgames before you step into the escape room.
So, if you've been searching for a low stakes, high octane game, Fox in a Box is the ultimate team-building activity perfect for a corporate team and post-work bonding session, or just for challenging you and your mates.
---
You May Also Like
Bars & Pubs
Chermside, QLD
Holey Moley, the cult-like chip-and-putt that's taken the country by storm is…