Frog's Hollow Saloon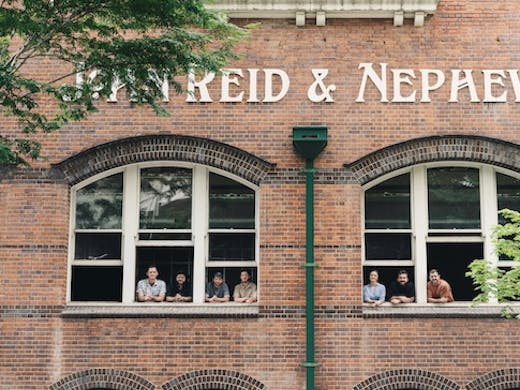 The Verdict
The John Reid & Nephews building on Charlotte Street is now home to the City's latest addition to its bustling bar scene, welcoming the 12-metre whiskey bar, Frog's Hollow Saloon. The heritage-listed building, with double sash windows, traditional brickwork, and recycled timber encouraged the thought process behind the bar-centric service creating a relaxed and interactive atmosphere inside the saloon.
The bar, which showcases early aspects of the Brisbane CBD, emerged from the minds of industry veterans and co-owners Peter Hollands (formerly part of The Gresham, Bacardi National Brand Ambassador) and Nick Winter (Bianca Restaurant, The Gresham, Mjolner Melbourne). Although the bar focuses strongly on independently bottled whiskey, the drinks menu does explore Scotch and even includes recommendations from their staff to suit all tastes.
If whiskey simply isn't your drink of choice, there is also a rotation of beers on tap, a fresh selection of cocktails and an Australian-centric wine list curated by the experienced Thiago Silva (Black Pearl, Captain Melville, and Mjolnir), so you're definitely in good hands.
---