Harris Farm Markets West End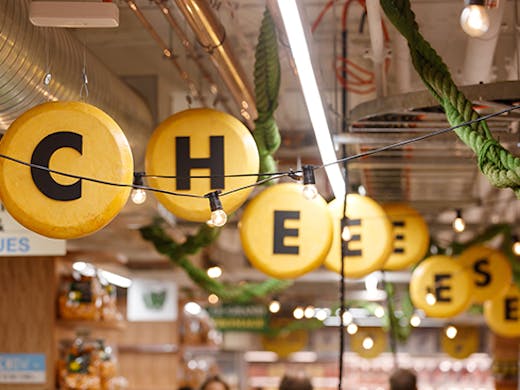 Oat milk on tap, self-serve nut butters and over 500 different cheeses are just the begining of what Harris Farm Markets has to offer. Starting their Queensland presence in Clayfield late last year, the gourmet food market has expanded to West End in a bigger and better fashion. In West End at West Village you'll find the Harris Farm Markets flagship Queensland store and their second biggest store in Australia. Family owned, the store is known for it's local produce and massive range.
It is home to more than 500 lines of fruit and vegetables coming from in and around Queensland and will also include an imperfect pick section aimed at limiting waste on farms. From their dairy section you can stock up on a range of cheese and get Barambah Organics milk or Inside Out oat milk on tap. More than 150 plant based products can be found in store with the likes of Veglicious Kitchen and Suzy Spoon being star attractions. Focused on local produce, the store offers all of your grocery needs from Gold Coast honey on tap, to sourdough bread from the famous Brisbane bakery, Danny's Bread. Take a trip for your next grocery shop and you'll definitely leave with more than you bargained for.
Image credit: Supplied
---
You May Also Like
Restaurants
West End, QLD
Just when you thought West End's West Village couldn't get any tastier,…
Restaurants
West End, QLD
Let's talk tacos. California Tacos, specifically, which has arrived in West End…