Il Gancio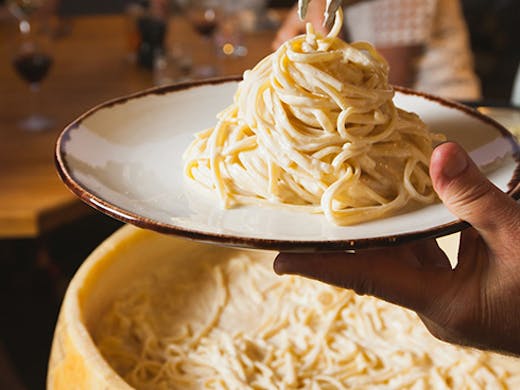 The Verdict
North siders, your weeknight dinners just got a whole lot tastier, with Il Verde sibling Il Gancio landing at UPSTAIRS by Toombul and bringing the King Street venue's famous cheese wheel pasta with them.
If you're unacquainted with this Italian carb-fest, it's just what it sounds like—perfectly al dente pasta is poured into a hollowed out wheel of cheese and stirred up for a tasty bowl dished up right there at the table. Doesn't get much better than that, and it will be happening every Wednesday night once they officially launch in December.
Of course, that's not all that's on the menu—you'll also find freshly made pastas, pizzas and desserts, all ready to pair with a solid wine list and some classic Mediterranean cocktails. Suburban dining just got taken up a notch.
Image credit: Il Verde
---