Isles Lane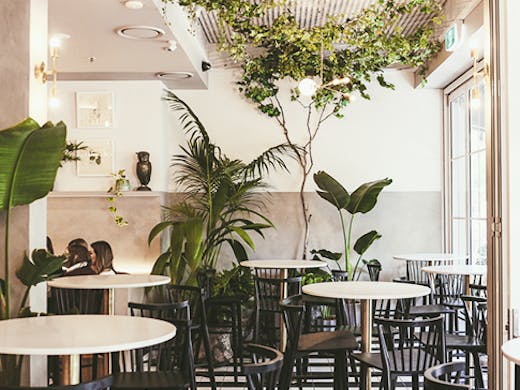 The Brisbane bar scene can add another notch to its metaphorical bed post with the arrival of gorgeous micro-pub, Isles Lane in the CBD.
Taking full advantage of the adjacent spacious lawns of Post Office Square, Isles Lane is quite literally a refuge from the big city lights—with (just a few) extra perks.
Now, a few of you might be pondering the term, 'micro-pub' and its meaning. Simply put, it's any venue that prefers to serve local produce (be it brews or be it food), creates a a hub for the local community and which happens to dabble in a spot of pub grub. All of the above fall neatly into Isles Lane's decidely simple ethos to serve bloody good pub grub and to create a beautiful yet relaxing space in the heart of the city.
We're gonne say, job well done, then?
The decor is pared back for a sophisticated feel (read: not gimmicky) and the food menu is a resplendant blend of comforting, homely dishes with just a splash of fancy (read: miles better than your average pub but not in a wanky way). The menu is designed to share (but there are some cracking 'make-your-own' dishes that require no additional cutlery), with some of our faves including the porchetta with caramalised apples and pineapple chutney, organic whole rotisserie chicken, and the lamb and pine nut sausage rolls heading up the bar snacks. Also, their signature lobster roll is a total knockout, so go ahead and order yourself half a dozen...
Drinks on offer vary between local brews and some choice beers form furter afield, an impressive selection of grown up coctails and some very nice wines. It's kind of a win win situation, here.
Open seven days a week—no typo, folks, this CBD pub is open SEVEN days a week—, Isles Lane serves up breakfast, lunch and dinner (oh, and coffee courtesy of Sunny coast roaster, Kai Coffee) so do yourself a favour and stop by your soon-to-be fave new Brisbane pub.
Image credit: Grace Elizabeth Images for The Urban List
---