Italian Food Restaurant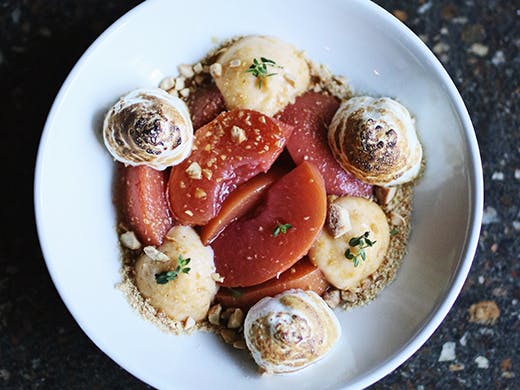 The Verdict
Look, we don't know what the Votan Brothers were fed as kids but by gosh they keep churning out foodie banger after foodie banger and their latest venture, Italian Food Kitchen, is absolutely no exception.
You may know of their wizardry from the iconic Happy Boy (if you haven't been there we aren't friends) and the Scandi-chic Greenglass in the CBD so, as all great things come in threes, you know that their take on Italian is going to be just as mouth-wateringly delectable.
Italian Food Kitchen has opened on Happy Boy's old stomping ground; the gorgeous converted garage in an unsuspecting back street of Spring Hill where you can hear the laughter and clink of cutlery from a mile away. With a super chill and laidback vibe, it's answering all our carb-loading prayers.
Their menu is no joke. It's classic Italian dishes done the right way, no tizz or sparkles, but good quality fare with a big emphasis on flavour. Start with the smaller plates and you can enjoy Arancino (yes, that's a giant Arancini ball) and beef carpaccio to name a few. Get mixing and sharing with the larger plates including a selection of pastas (ravioli, funghi ragu, risotto), Polpo (fried octopus, blood orange, fennel, chickpea) and Parmiagiana (eggplant, cheese, egg) just to give you a little taste. Need we say more?! And before you ask yes, there is tirimasu for dessert.
As we've come to expect, the wine list is a thing of beauty in itself. All Australian and all winners, ask the attentive staff and they'll be able to make suggestions on what would suit your meal but we're pretty sure that there's no wrong combo. Never fret, because you can of course get all of the classic Italian bevs like a Negroni and a eye-watering array of disgestives.
We don't know about you, but we're beyond excited to finally say 'Buon appetito' to our new fav Italian restaurant.
Image credit: Grace Elizabeth Images for The Urban List
---