Jade Buddha Bar & Kitchen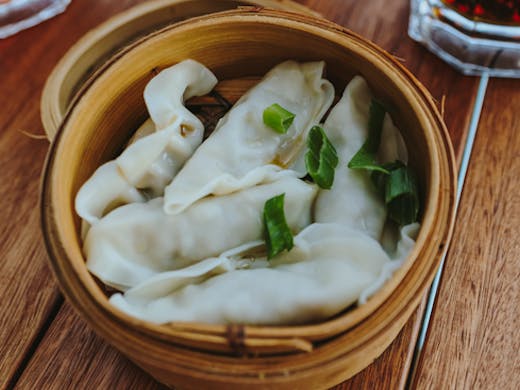 The Verdict
If you haven't hit up the iconic Jade Buddha recently (or ever!) you're not living your best possible Brissy life! With picturesque river views and cocktails that will have you hanging around for a good time and a long time, Jade Buddha should be at the top of your Brisbane go-to list!
During the week, Jade Buddha is the perfect place for a cheap and easy mid-week treat. We hate to admit how many times we've devoured a beef or chicken burger or even some fish and chips. But when they're offering $10-weekday specials there's no shame heading there every day of your working week...right?
They even know how to cure those Monday blues with a $10 burger and beer deal. I don't know about you, but we've never hated a Monday that's had a burger and beer involved. And if you're thinking alright, we got through the Monday blues but now Tuesday.. well Jade Buddha has you covered. All we are going to say is ALL-YOU-CAN-EAT DUMPLINGS from 12-2 and then again from 6-8pm. Probably tell your boss now you'll be taking a long lunch every Tuesday from now till eternity.
There's so much good stuff happening it's hard to not end up there every day of the week—it's almost just as hard choosing something from the menu.
If you're keen for a short time or a long time its guaranteed that Jade Buddha will deliver the good times. So if great drinks and even better food is your thing (its definitely ours) then Jade Buddha should be your Brisbane go to.
Image credit: Grace Elizabeth Images for The Urban List
---
You May Also Like
Restaurants
Brisbane City, QLD
Newly landing in the iconic Stamford Plaza by the riverfront is La Boca Bar And…
Restaurants
Brisbane City , QLD
If you haven't heard of Guy Grossi, he's only one of Melbourne's…