La La Blowdry Bar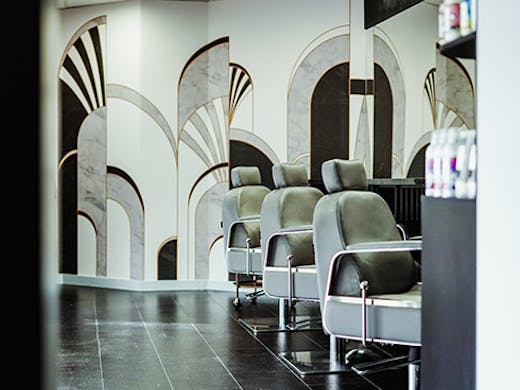 Ever wished you could have someone blowdry your hair every week (or better yet, every day)? Well with the arrival of La La Blowdry Bar in Teneriffe you can. A beauty spot for those busy people who don't have time to wash and style their hair every morning—or just have no idea how to use a straightener—La La offers just blowdries, plus a few luxurious extras like salt scrubs, masques and root touch ups.
Located in a small space on Vernon Terrace, La La Blowdry comes from the same owner as Bella Brows just across the road, so all your beauty needs can be taken care of in the same strip. Cosy it may be inside, but the luxe interiors will have you feeling fabulous before you even put on your black robe, and the R+Co and Oribe hair products will leave your hair looking its absolute best.
You can just pop in for a single blowdry for a special occasion but for those who are ready to throw away their styling tools entirely, there's five and ten blowdry packs available, or you can opt for a foundation membership, with $80 a week scoring you two blowdries, a salt scrub and $10 treatment add ons. Every. Week. We're sold.
Image credit: Supplied
---
You May Also Like
Fitness
Morningside, QLD
After a long wait, TotalFusion is finally opening in Morningside on 1 February. If…
Health & Beauty
South Brisbane, QLD
Looking to turn up the heat and sweat out those nasty party toxins? Well, Pilgrim Hot…