Lucky Egg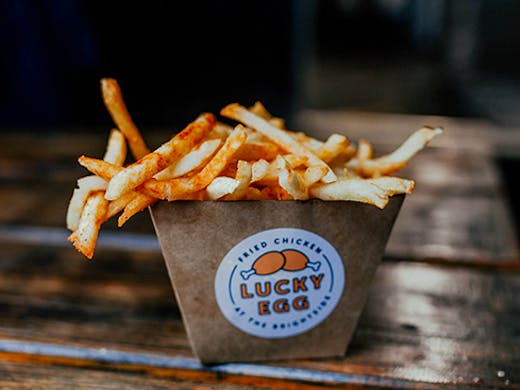 Get excited West Enders, because Lucky Egg has set up in your neck of the woods! Serving up delicious fried chicken with a gourmet twist, we've been enjoying Lucky Egg's delicious American-Asian style street food over in Fortitude Valley for a while now, so we're pleased as punch to have them both sides of the river!
Serving up their iconic crispy fried chicken, Lucky Egg will also be pumping out your soon-to-be staples such as their chicken burger, crisp French fries and, their gooey deep fired mozzarella sticks. Trust us, you won't want ot share these bad boys.
Lucky Egg's new location is housed in the Good Time Bar on Boundry Street, and we can't wait to indulge in all things chicken when we venture to West End for a night out.
Image credit: Ariana Gillrie
---