Lupa Pizza Bar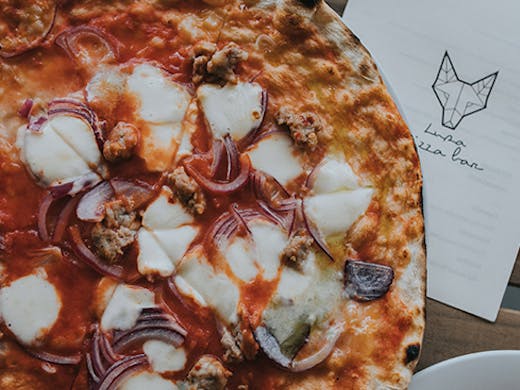 Serving up authentic Italian pizzas and sides in West End, Lupa Pizza Bar is the newest Brisbane restaurant to add to your must-try list. The menu features twelve pizzas all up, six with their signature house made red sauce and six with white. You'll also find fresh burrata, prosciutto and cheese boards if what you're craving is not pizza (who ARE you?).
Lupa is about as Roman as you can get, boasting an extensive wine list from the mother country for you to pair the perfect vino with your meal. The pizza itself is delicious—a tall order and not said lightly, let us tell you!—with a light, crispy base and simple, traditional sauces packed with flavour.
The menu is in Italian so you can learn a few words as you indulge in what has to be the best pizza outside of Italy. Grazie Lupa!
Image credit: Hayley Williamson
---