Maeve Wine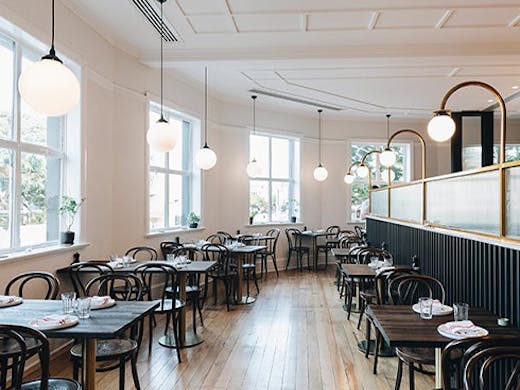 The Verdict
With a distinctly European bend, Maeve is unlike other wine bars, so whether you've come for a quick glass of wine and a bite, or plan to settle in for carafe and a repast, you will want to take some time to properly savour the sensory experience.
Her resultant library of bottles is an 80-strong showcase of the cutting edge of winemaking. Curated as a seasonal complement to the wine cellar, Maeve's menu is malleable to whatever occasion brings you in. Keeping with her European compass, every dish is designed so that it can be shared among a group or enjoyed as a discrete serving.
Further evidence of her radical contemporaneity is her pledge to providing a truly spectacular experience at both an affordable price point and until an unreasonable hour. Above all, Maeve is a place for the people.
Image credit: Grace Elizabeth Images
---
You May Also Like
Restaurants
Brisbane City, QLD
Secreted away inside Brisbane city's new Hotel Indigo is Izakaya Publico, a…
Bars & Pubs
West End, QLD
Pescetarians, this one's for you: the crew behind South Brisbane's famed…