Pourboy Espresso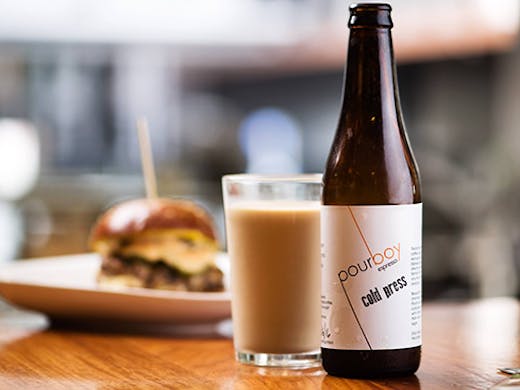 Pour yourself an extra shot at Pourboy Espresso South Bank's fresh Southpoint expansion!
Aside from their obvious barista skills (thier flat whites are perfection!), drop in to their new South Bank location for their all-day brekfast menu, lunch or dinner. In addition to their signature dining menu, Pourboy Espresso Southbank is also a wine bar (prayers = answered).
They've really turned up the design heat, too, with a beautiful new space destined for long and lazy coffee catch ups, and post-work dinners with mates. Where else in Brisbane can you find coffee, nitro caffeine and cold pressed brews?
Pourboy, you're the answer to our caffeine-crazed dreams!
Image credit: Pourboy Espresso
---
You May Also Like
Restaurants
West End, QLD
Let's talk tacos. California Tacos, specifically, which has arrived in West End…
Restaurants
Brisbane City, QLD
Big fan of Korean food? Then you're probably already acquainted with Maru…