Project Salubrious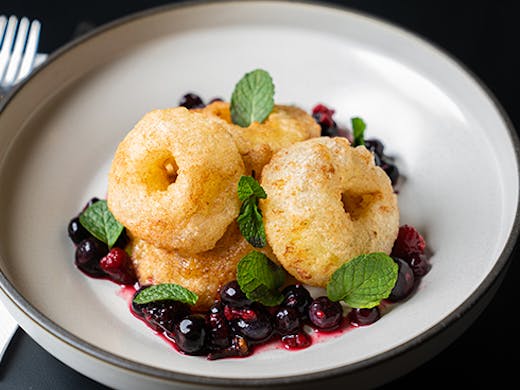 New Burpengary cafe Project Salubrious is worth a trip north, especially for gluten and dairy-free foodies. Head chef and owner Kurtis Lovell, who has previously worked in European Michelin Star restaurants as well as several iconic Queensland venues, is a follower of the paleo diet, free from gluten, grains, dairy and refined sugar, and wanted to create a venue that aligned with his own food philosophy.
Open for breakfast and lunch, Project Salubrious makes use of the local area's plentiful produce in a menu that is entirely free of gluten, grains, dairy and refined-sugar, yet still full of flavour. Expect nourishing breakfast options like baked eggs, a breakfast pizza with bacon jam or apple and cinnamon tempura fritters, all of which you can enjoy in the airy, light-filled space overlooking a nature reserve.
If it's lunch you're after, options include a tempura chicken burger, Thai curry or pork saltimbocca, and you can also just make a pitstop for coffees, smoothies and keto-friendly toast, as well as ready-to-heat meals to take home. Basically, if you're gluten or dairy intolerant, keto, paleo or just health-focused, this cafe should be on your hit list.
Image credit: Lewis Lotherington
---