Rebalance Pilates & Yoga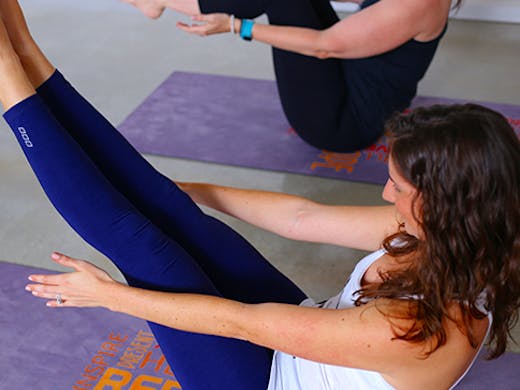 It's getting hot in here Brisbane... at Rebalance Pilates & Yoga! Join other like-minded #fitspo individuals in both Yoga and Pilates classes, designed to help relieve stress, balance and strengthen the glandular system, circulation, digestion and nervous system.
Rebalance Pilates & Yoga has a huge variety of classes that will get your boody looking and feeling its best in no time at all! Reshape muscles, tendons and posture with these fiery workouts, such as Rebalance Yoga (Rebalance's traditional yoga class), Transform Barre (a mix of barre and pilates), Ignite Yoga (hot yoga), Warrior Yoga, Yin Yoga or Hip'R (that's reformer work, people!).
Catch these classes at studios around Brisbane, including Capalaba, Hendra, Mansfield, Rocklea, Stafford, Strathpine, Toowong, Underwood & Redcliffe.
Get ohm-ing, Brisbane!
Image credit: provided, Rebalance Pilates & Yoga
---
You May Also Like
Health & Beauty
South Brisbane, QLD
Looking to turn up the heat and sweat out those nasty party toxins? Well, Pilgrim Hot…