rebel Chermside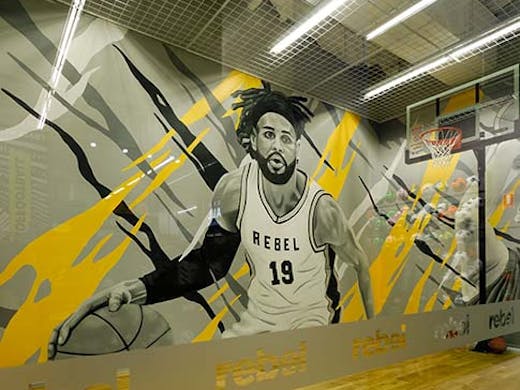 rebel's new concept store at Westfield Chermside is designed for anything but a standard retail browsing session. It will take your shopping experience to a whole new ball game (literally)—you can shoot some hoops on a basketball court with a mural painted by talented local street artist, James Small.
Another one of concept areas you'll find in the store is a 'Running Zone,' designed for customers to test out some new kicks on a treadmill before they buy. Don't worry, there's experts on hand to help ensure they're the perfect fit and style. Who wants to wait until they get home for a test run anyway?
Not only does this particular rebel focus on giving you the brands you know and love, the concept store also has a heavy focus on supporting smaller Australian brands, like Nimble and L'urv. You won't be able to hunt down these comfy activewear labels at other rebel stores as they're exclusive to the Chermside location.
Basically, if you're in the market for a new pair of kicks, some gear or anything else health and fitness related, you need to go and check it out.
Image credit: Supplied
---
You May Also Like
Style & Design
Brisbane City, QLD
Here to change the jewellery game, Sarah & Sebastian just opened their first…