Remy's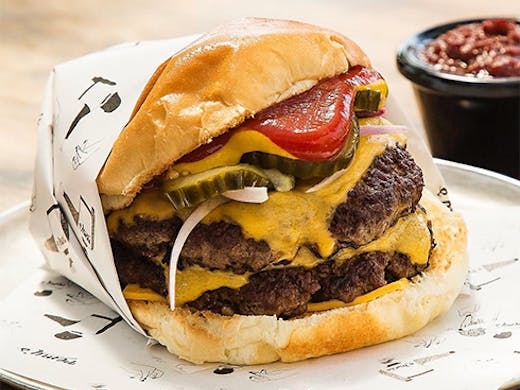 If you're wondering where that cool elusive friend you can never catch up with is up to, chances are they're at Remy's—Paddington's casual outdoor/indoor cafe that becomes a killer burger and drinks spot come lunch and dinner time. Bring your furry friend for a dog-friendly Saturday morning catch up with a stellar view of the hills of Paddington.
By day expect liquid velvet coffee and grab and go brekkies like smoked bacon or avocado muffins with free-range egg and cheddar and pull-up-a-stump feasts like slow-cooked chilli con carne with poached eggs, sour cream and avo on sourdough. The second the sun goes down, the fairy lights get fired up as does the dinner menu which boasts mouth-watering burgers, fries, and wings.
Speaking of wings, from 5pm-8pm every Wednesday you can get a whole kilo of them for just 15 bucks. Come the end of the week you can also score two burgers for the price of one from 3.30-6.30pm every Sunday and don't forget the beer, wine or cocktails to wash it all down. Score.
Image credit: Remy's
---