Sculpt Barre And Pilates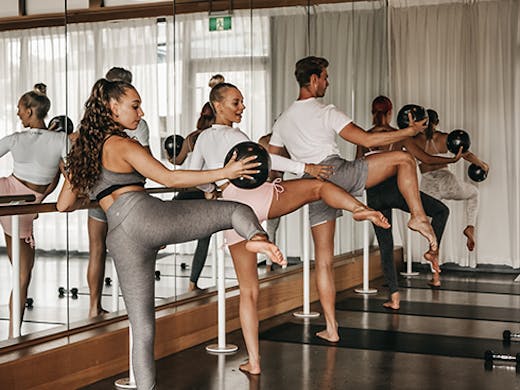 If you've ever attempted a barre class, you'll know that they are a hell of a lot harder than they look—and after one session at Newstead's new Sculpt Barre And Pilates, you'll be feeling the burn in muscles you never knew you had.
It's the first studio for owner and founder Dana Ortez, who has been teaching barre and pilates classes for four years, and has now taken the plunge to open her own space. Classes are taught with an emphasis on mental health and body positivity, not just the physical aspects—though you'll definitely know you had a workout.
Mats, balls and weights are all supplied in the small but sleek studio, with both pilates and barre classes on the timetable morning and night. You can dip your toes in with a casual class or ten and twenty class passes, or commit to unlimited classes for $39 a week.
Image credit: Supplied
---
You May Also Like
Health & Beauty
South Brisbane, QLD
Looking to turn up the heat and sweat out those nasty party toxins? Well, Pilgrim Hot…
Fitness
Morningside, QLD
After a long wait, TotalFusion is finally opening in Morningside on 1 February. If…