Short Order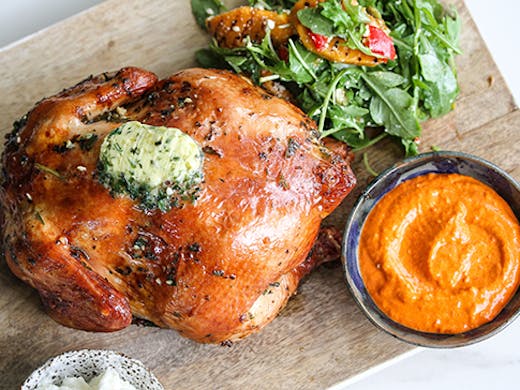 It's pretty regular to hear us waxing lyrical about another new cafe opening in Newstead, but it's not everyday that it comes from one of the most prolific names in Brisbane. From the team at Jocelyn's Provisions comes Short Order, their gorgeous new cafe and deli at Haven in Newstead.
So, what's the deal with Short Order? Well, for one it's your one-stop shop for all your on-the-go breakfast needs (and by needs, we mean coffee—and lots of it): pastries, brekkie rolls, brioche sliders and toast (on Jocelyn's sourdough, of course) are fresh on the daily ready to make your morning run smoothly.
Short Order also serve up a neat variety of lunch options: salads, daily veggie specials such as home made potato bake, roast root veg, tartiflettes and fritters, Jocelyn's famous pies—we call dibs on the beef and red wine!—plus (and this we feel strongly is their jewel in the crown) roasted rotisserie chickens ready to take away. Drool, much?
Oh, and if you weren't already half way out the door, then this will get you over the line: Short Order will have a daily selection of Jocelyn's Provisions cheesecakes and tarts and chocolate roulade ready for your devouring.
Image credit: Short Order
---
You May Also Like
Cafes
Fortitude Valley, QLD
After just over a year of pouring smooth coffees and slinging pastries and toasties…