Sofitel Brisbane Central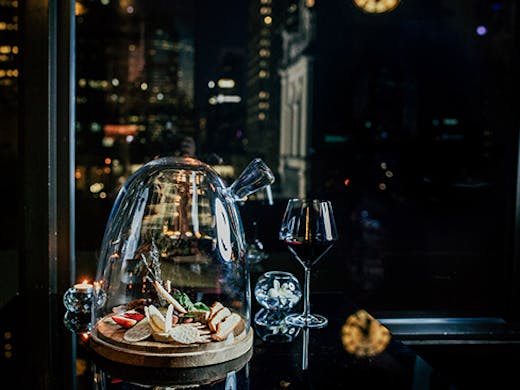 Sofitel Brisbane Central is an iconic, luxury oasis in the heart of the Brisbane CBD. Never would you realise, whilst standing in the peak-hour madness in central station, that 433 rooms of luxury hovered above you.
Sofitel Brisbane Central is an institution in the hotel industry; it is the only 5-star hotel in Brisbane, has a decidedly chic, French feel, and has been voted 'best deluxe hotel' in 2017. Not too shabby, right?
Nothing feels 5-star quite like room service—which of course is available 24/7. Ever fancied a late checkout or a basket of baked goods delivered to your plush king size bed? Sofitel's newly launched La Grass Matinée room service menu combines Sofitel's French heritage with Australian breakfast staples: think baguettes and croissants and continental breakfast faves.
If you do choose to get out of bed—and let's face it, if not, we don't blame you—Sofitel has four luxury bars and restaurants to choose from if you're in need of a good feed. Privé249 is one of only a handful of hatted restaurants in Brisbane dishing up incredible French-inspired mains, Cuvée Lounge Bar is for those who appreciate all that sparkles (read: champagne), Harlequin Jack is a casual bistro or for the hard-to-please, and Thyme2 takes buffet to a whole new level (trust us, their seafood buffest sells out weekly!).
Sofitel is also home to award-winning spa Stephanie's Day Spa, and stunning pool, and has a state-of-the-art gym if you're into pumping iron. A must-visit if you're, err, planing a visit.
Image credit: Ariana Gillrie for The Urban List
---