Soleil Pool Bar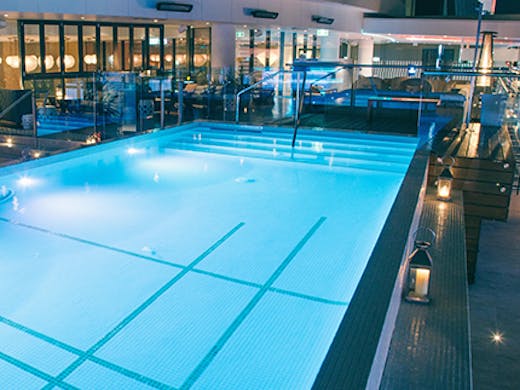 The verdict
An oasis of luxe relaxation high above the crowds, Soleil Pool Bar in South Bank is the Brisbane bar for cooling down in the warmer months (aka all the time!).
Ajoining critically acclaimed Brisbane restaurant Bacchus, Soleil has the vibe of a non-stop pool party. From relaxing loungers by the pool—perfect for sipping on a coctail or two as you take advantage of Brisbane's tropical vibes—to treating yourself to their famous Garden Tea served pool side—it's a choice spot for indulging in a bit of 'you' time.
After dark the party really comes alive, with DJs spinnig tracks into the wee hours, and a cocktail list that's guaranteed to get you into the sun-worshipping spirit, including punches and fruity creations that are made for celebrating summer.
Here comes the sun!
---
You May Also Like
Restaurants
West End, QLD
Just when you thought West End's West Village couldn't get any tastier,…
Restaurants
West End, QLD
Let's talk tacos. California Tacos, specifically, which has arrived in West End…